Paul General, wildlife manager for the Six Nations of the Grand River Territory, was among the eight First Nations communities represented at a knowledge and experiences sharing workshop organized in February by DUC. The workshop gave participants opportunities to exchange perspectives on wetland conservation in the Lake Erie watershed and discuss topics like invasive species and wetland restoration.
General is a member of Canada's largest Indigenous community, one that for generations has relied on the watershed's natural features to sustain its people. He singles out one of them.
"Water is a giver of life," says General. "Without water, all things cease to exist."
This home truth fortifies the passionate efforts behind the Lake Erie Watershed Wetlands Initiative (LEWWI), an ongoing collaborative project dedicated to improving the water quality in Lake Erie, the southernmost, shallowest, and smallest-by-volume of the Great Lakes. It's also the Great Lake that's most susceptible to blue-green algae. The algae, growing in response to excess nutrients, produces toxins that threaten drinking water sources, fish populations, beach quality, coastal recreational activities and the overall ecological health of the lake.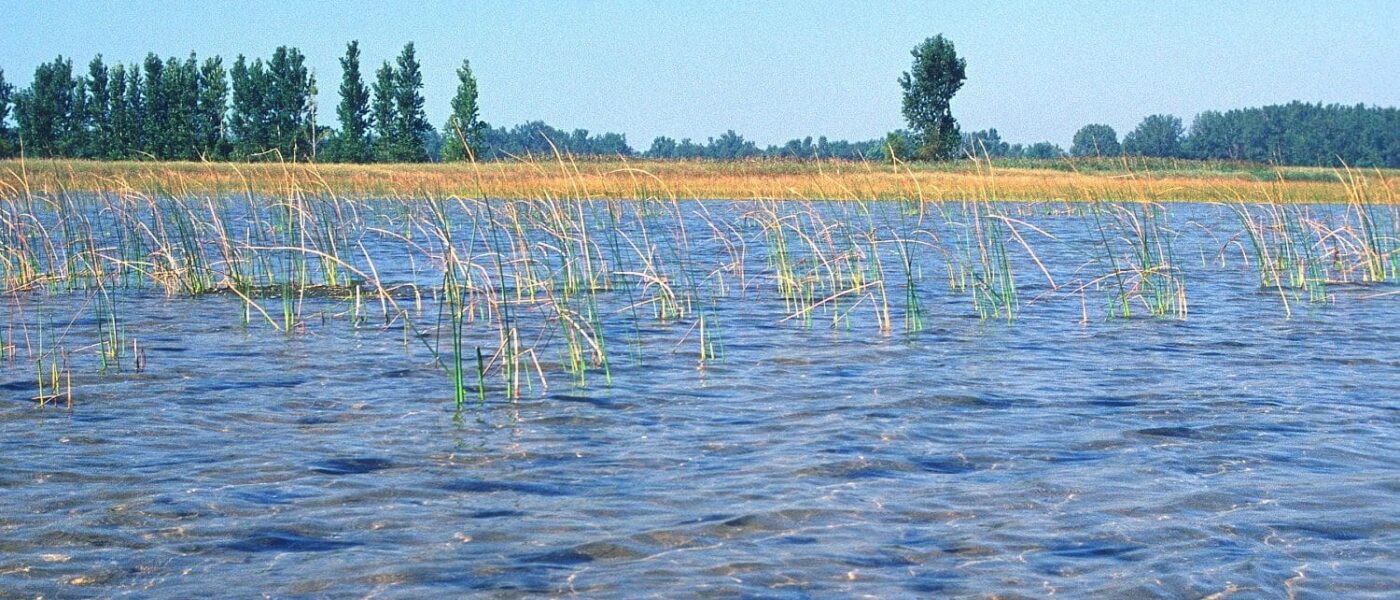 The cause of Lake Erie's algae problem
There's broad consensus within the scientific community that the main culprit promoting the growth of this destructive algae is phosphorus, a nutrient that enters the lake from a variety of Canadian and American sources including farmers' fields, where the fertilizer is used to promote plant root development. The gravity of the problem varies by year depending on many factors, but very wet years, like 2017, can be especially bad when too much early spring rainfall carries more nutrients towards Lake Erie.
Still, 2017 was also a standout year for the promise it heralded for the lake's water woes. That's when DUC received a $1.3 million transfer payment—half from the Ontario Ministry of Natural Resources and Forestry (MNRF) and half from Infrastructure Canada —to restore wetland habitats and conduct project rebuilds in the Lake Erie watershed. This investment recognizes the emerging value of wetlands for improving water quality, a trend that's taking hold across the country.
"It's the first time the federal government has given money for wetland restoration, as an investment in green infrastructure, and that's a big deal for us and other conservation organizations," says Owen Steele, DUC's head of conservation programs in Ontario. "It's an affirmation of the importance of green infrastructure in addressing critical issues that impact society."
Since European settlement, southwestern Ontario has lost as much as 90 per cent of its wetland habitat to urban development and agricultural intensification. The scale of this loss has sped up the flow of water and its associated nutrients downstream, diminishing the quality of our surface waters and contributing to water quality issues in our rivers and lakes.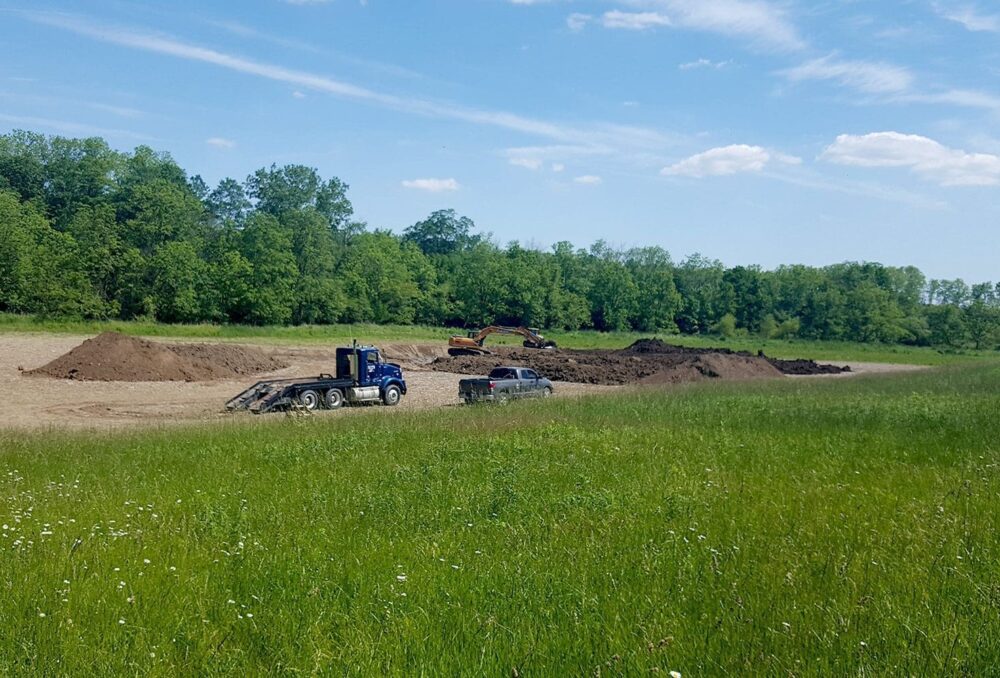 Helping Lake Erie's water quality with green infrastructure
If draining and degrading wetlands has contributed to Lake Erie's problems, putting some back on the landscape may be part of the answer. These restored wetlands collect water, trapping nutrients before they reach the lake, and are a type of green infrastructure identified as a best-management practice for improving water quality issues in Lake Erie.
In 2018, the federal and Ontario governments released the Canada-Ontario Lake Erie Action Plan, which includes a target of 40 per cent reduction in phosphorus loads based on 2008 levels. In spring 2017, the MNRF—with DUC and with additional financial support from Infrastructure Canada—jumpstarted the Action Plan's implementation through the creation of LEWWI.
The LEWWI consisted of a series of DUC wetland conservation project rebuilds and new wetland restoration projects. The partnership exceeded expectations with the construction of 75 new projects, and the rebuilding of 17 existing wetlands projects within the Lake Erie basin. Most of the new projects are small wetlands on private lands that capture agricultural runoff from adjacent fields and tile outlets. These wetlands help reduce nutrient loading, improve water quality, mitigate flooding and contribute to climate resiliency in a long list of benefits. They also provide important habitat for waterfowl breeding pairs in the spring.
"We are really happy with the work DU Canada has done, as are the other collaborators we worked with on the Lake Erie Action Plan," says David Copplestone, a policy advisor with MNRF. "With this increased investment, DUC was able to ramp up the amount of projects delivered this year, and so quickly—it was really impressive."
The benefits of wetlands
Richard Wyma, general manager/secretary-treasurer of the Essex Region Conservation Authority, could say a thing or two—from both a professional and a personal position—about wetland benefits related to water quality, green infrastructure and watershed health. For the last several years, his conservation authority has partnered with DUC on various wetland restoration projects in the Carolinian ecozone: home to 25 per cent of Canada's population—and the greatest diversity of wildlife species in the country.
"It's an incredibly significant natural region that's been heavily impacted by land use over the years, and it's everyone's responsibility to do what they can to protect it," says Wyma.
It's why he consigned 1.5 acres (0.6 hectares) of his 10 to a DUC-built wetland last year. This shallow water feature, a couple hundred feet from his house, delivers Wyma back to a childhood spent in nature. From his windows, he watches ducks, geese and cormorants make spectacular landings and wild turkeys and deer poke up among the sedges and rushes along its banks. "It's wonderful to watch birds and wildlife in my own backyard, and to have my son grow up in a place where he can learn about nature in ways other kids can't."
For Paul General, such progress is heartening, if ironic. "To a First Nations person, it seems kind of odd that we would have to raise awareness to begin with. You would think that it would be a no-brainer to everyone, how important water is."
Working with nature
DUC is restoring and conserving wetlands in every province and territory. With your help, we can do even more. Give now to support wetland conservation.
Donate now