It's irony — albeit the most tragic, catastrophic and unnecessary type of irony.
At a time when 7.7 billion of us have turned indoors to protect ourselves from a virus that harms our ability to breathe, the Earth itself is breathing new life. Earth's non-human inhabitants, now seen in the places we usually occupy, are also exploring a new definition of "a little room to breathe."
Changes on the Earth, in the air and in the water
NASA's Earth Observing fleet of satellites continues to operate in space, relaying images that reveal remarkable improvements to our planet's air quality. So little global activity has led to 30 per cent drops in air pollution in some major cities, clearing skylines and revealing landscapes to us with greater majesty. Even our most iconic landmarks seem to stand with renewed grandeur and glory. Such a significant drop in emissions is unprecedented since air-quality monitoring from satellites began in the 1990s.
And if you feel your world is a little quieter these days, you're right. According to Nature, there's been a measurable drop in the vibration of our planet — recorded all the way to the Earth's crust. Seismologists at the Royal Observatory of Belgium also report a global reduction in seismic noise and ambient sound. And songbirds have taken it upon themselves to fill the void. Cornell University's Lab of Ornithology is seeing evidence that birds are chirping with greater frequency — and more frequently.
In the water, research is underway to measure the noise reductions in the Georgia Strait between Vancouver Island and mainland British Columbia. Early reporting shows a 25 per cent reduction in sound "power"— which measures the decibel and wattage of sound under the water. Researchers believe these reductions will have an effect on how species—like whales—communicate and feed in our oceans.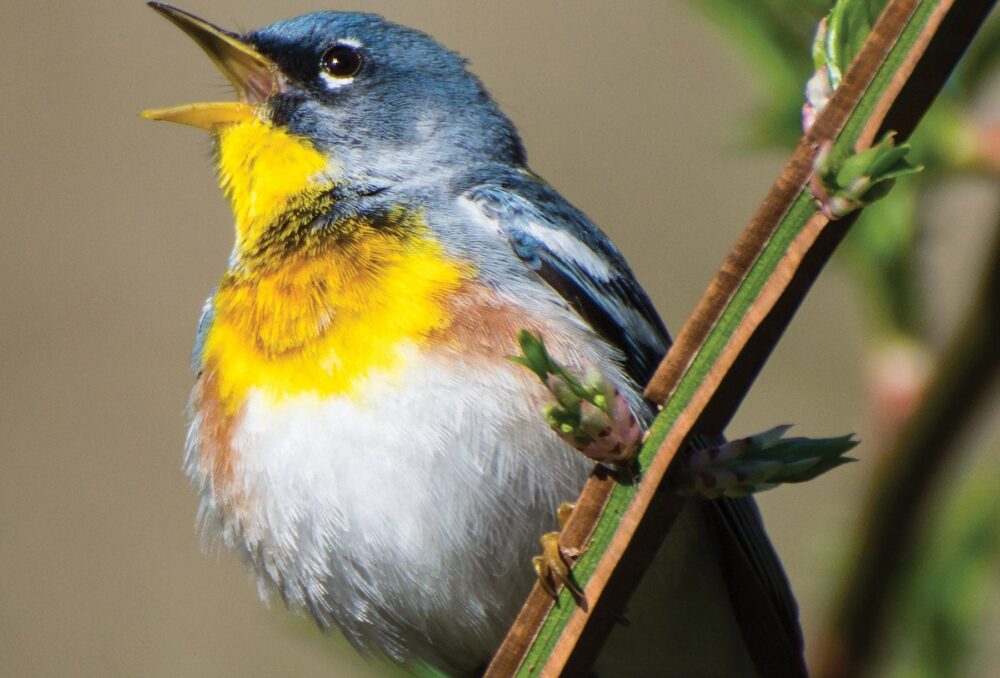 Why conservation is important now more than ever
These are only a few examples of how Earth's systems are responding to changes in our human behaviour — just as they always have. And while no environmental benefit should happen at the cost of such a high level of human suffering, it seems we've witnessed a mass-scale illustration of Newton's third law: that for every action, there is an equal and opposite reaction. One might even conclude that these events are definitive evidence that our human experience negates the progress and potential of nature. But such a belief omits one very important human activity: conservation.
While humans have altered 75 per cent of the Earth's surface, an important percentage of this number includes human interventions that create resilience where nature alone cannot. Waste treatment and water purification through wetlands, using nature to re-engineer wild spaces to support species at risk, and nature-based interventions that address sea-level rise, drought and flooding in both urban and rural settings are all positive things made possible by human activities delivered in the spirit of conservation.
Take the plight of the endangered Blanding's turtle, as an example. These turtles are an essential part of Ontario's wetland ecosystems. They are a wetland's living cleaning crew, eating worms, leeches, snails, slugs, insects and dead plants. You name it, they eat it. With fewer cars on roadways, they're less likely to die from vehicle strikes, which is a real threat to their existence. But without the help of conservation — our intentional human intersection — these turtles face a bigger threat to their survival. The spread of invasive Phragmites, a perennial reed from Europe, damages wetlands and harms these turtles by trapping them in the dense stands. Often, these are females attempting to nest. Conservationists like us remove the invasive plant, study it, and look for permanent eradication solutions.
This spirit of conservation is — and has always been — to ensure our human interactions with nature are helpful, not harmful, to the ecosystems that define our planet. Where it is broken, conservation repairs it.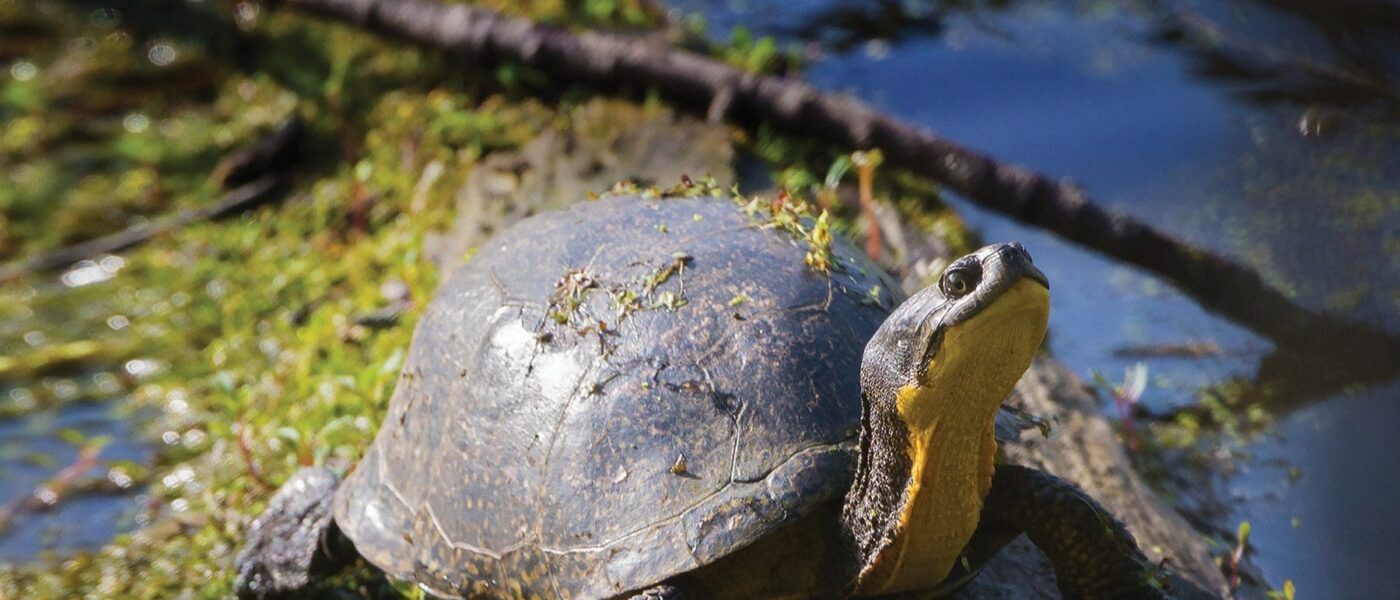 Conservation's case to build back better
Oddly, both COVID and conservation find common ground. Both require science, innovation and people working together. Where they diverge is in their respective economic power. While COVID has already forged a path of economic devastation, conservation investments offer economic opportunity. And it can be entirely possible that the same actions that fuel and sustain the conservation movement can now support Canada's economic revival.
Economic recovery after the pandemic should include conservation
We believe that habitat conservation, particularly wetland conservation, can play a role in our economic recovery. Throughout our 82-year history, our wetland conservation and restoration programs have provided benefits to the Canadian economy through construction work and diverse job creation — not to mention our ecosystem services, which provide $4.9 billion in economic value to Canadians annually. For every $1-million investment in natural green infrastructure, we estimate that this generates employment opportunities comparable to the construction industry —and exceeds employment opportunities in the agriculture, forestry and auto sectors.
Investments in conservation reshape and refocus the relationship between our human experience and our connection to the natural world we depend upon. These are investments to mitigate climate change, to capture greenhouse gases and sequester carbon, improve biodiversity, provide habitat for species at risk and create a resilience to extreme weather. And these are investments in the places we love; the places where we find comfort, strength and sanctuary. And, most of all, they are a striking assertion of our nation's commitment to embrace the role of nature through — not against — our economic prosperity and our future.
For us, this is our opportunity to move the conservation movement forward — and do so without leaving anyone behind. Because if there's one thing the last few months have taught us, it's that we can do some pretty remarkable things when our flock flies together.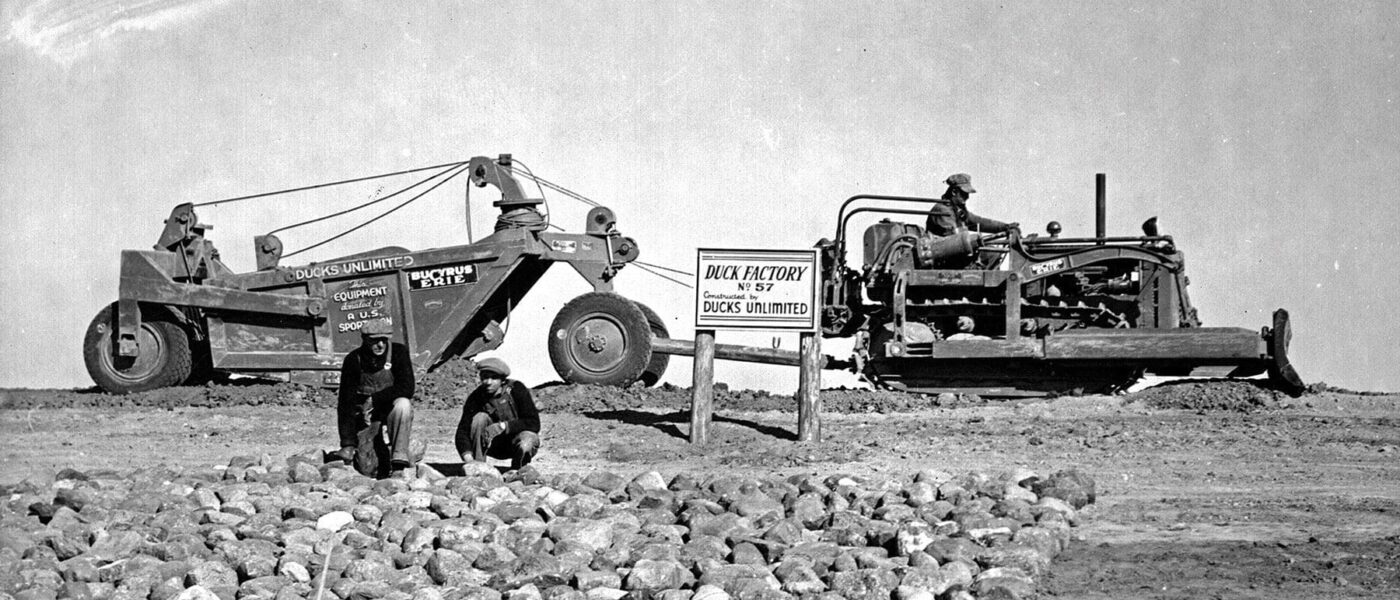 Our story was born of economic and environmental hardship
The 1930s were defined by the Great Depression and drought-stricken plains. Dust storms and dry periods killed people and livestock. Crops failed across the entire area. Wetlands were lost and waterfowl and wildlife rapidly declined as a result. Farm families embarked on a desperate migration in search of work and better living conditions.
But from this difficult period emerged a group of people who would form what is known as Ducks Unlimited, an organization that now spans North America, committed to saving wetlands. These conservation pioneers believed that even in despair, there lay an opportunity to do something impactful. Today, their foresight is an organization that includes a place for everyone in the spirit of connecting people to nature and making a healthier world for future generations.
Read our story
Depression, drought and the dust bowl: Ducks Unlimited finds its wings
Learn more