For the birds…and the kids
Cargill named DUC's national education sponsor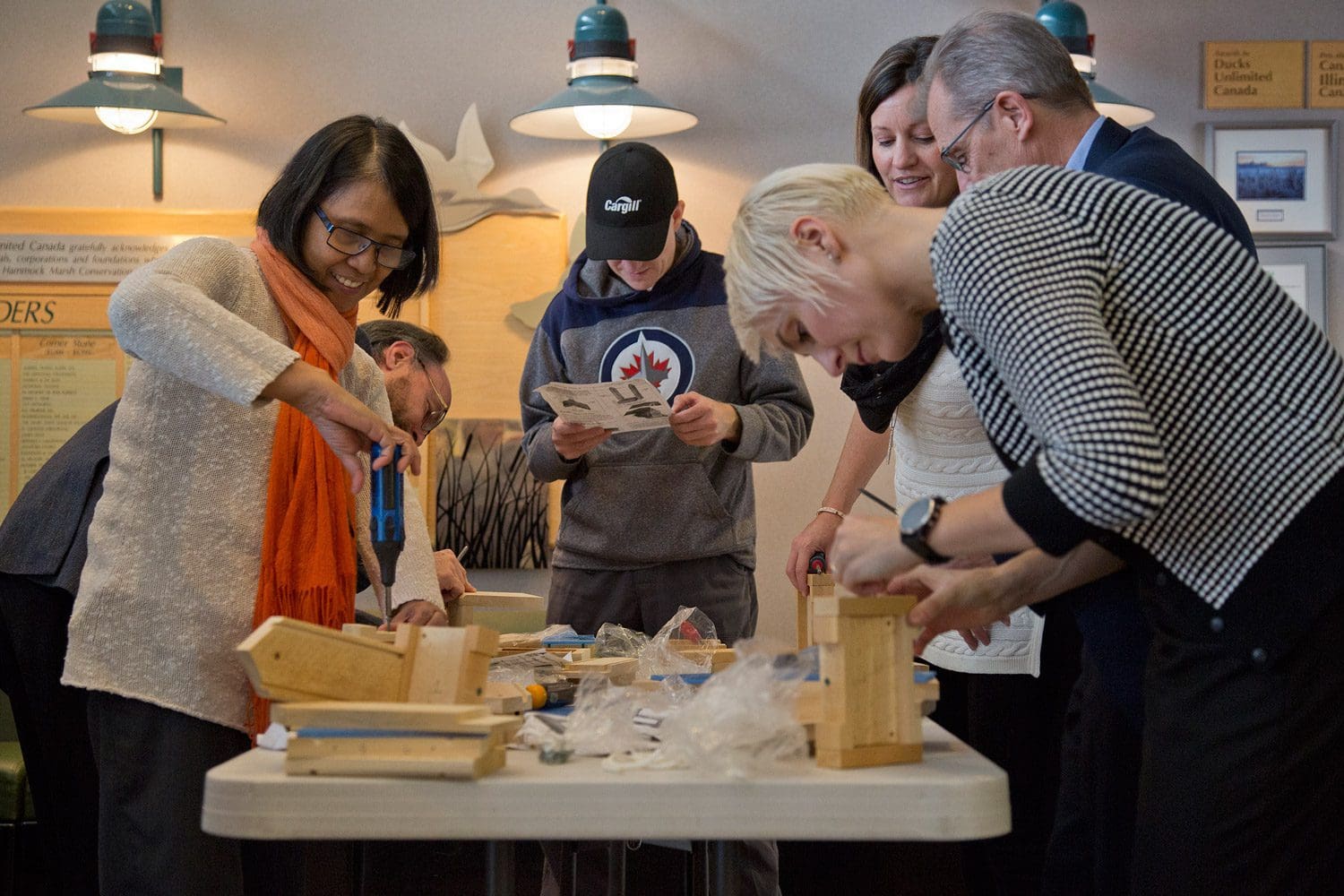 Cindy Frost is at Oak Hammock Marsh Interpretive Centre in Stonewall, Man., with a dozen of her colleagues from Cargill Limited. They're building birdfeeders and she puts hers together in record time.
"My father always had a passion for wildlife and he loved birds…he passed that passion on to me," says Frost. Today, she shares this interest with her own children. "They love watching the birds, and we always make sure our feeders are in tip-top shape."
Frost understands the value of learning about wildlife at a young age.
So does Cargill, DUC's newly announced national education sponsor.
Cargill Commitment 
Cargill, an international agri-food company focused on nourishing the world in a safe, responsible and sustainable way, is committed to protecting our planet through climate change solutions, preserving water resources and improving use of degraded and under-performing lands.
To achieve this goal, Cargill will commit over $100,000 per year for the next three years to DUC's educational programs.
"Educating the next generation of Canadians on the importance of preserving our ecosystem is a priority for Cargill as we look to achieving our 2030 goals around climate solutions in our supply chain and sustainable agriculture practices," says Jeff Vassart, president, Cargill Limited.
Cargill's funding will help DUC educate youth across Canada on the importance (and amazingness) of wetlands, waterfowl, and wildlife through initiatives like its Wetland Centres of Excellence.
"Connecting our young people with the outdoors and helping them understand the value of conservation, are some of the most important things we can do to ensure a sustainable, prosperous future for everyone," says David Howerter, DUC's director of national conservation operations.
This is not the first time Cargill has demonstrated its commitment to conservation.
Proud partners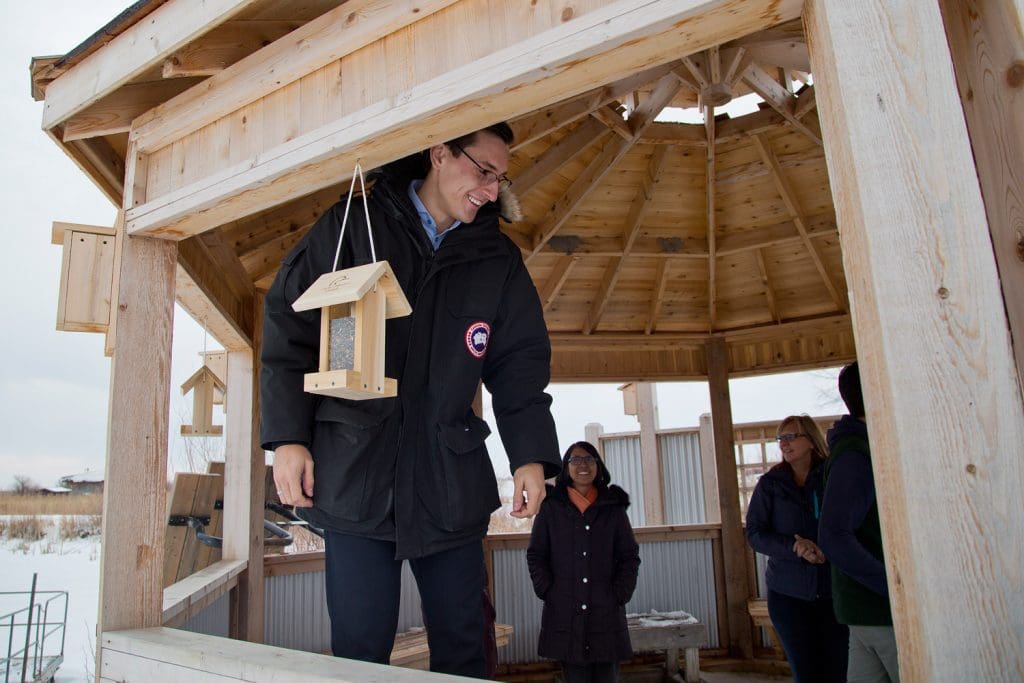 DUC and Cargill have been proud partners since 1989. Before becoming DUC's national education sponsor, Cargill funded important wetland restoration work at Frank Lake, Alta.
"It's fantastic that Cargill's involved in an initiative like this," says Frost after she's hung her bird feeder outside near the Centre. "It makes me feel proud of the company I work for."
A company that will help DUC foster the next generation of birders, biologists…and conservationists.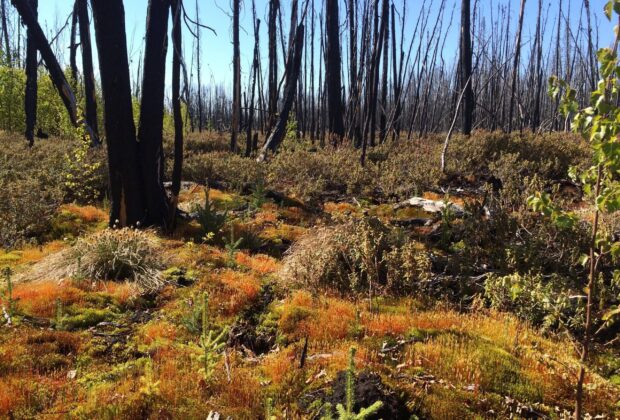 Boreal, Boreal Forest, Wetlands
trueWetland ecosystems found throughout Canada's boreal region can help mitigate the impacts of wildfire.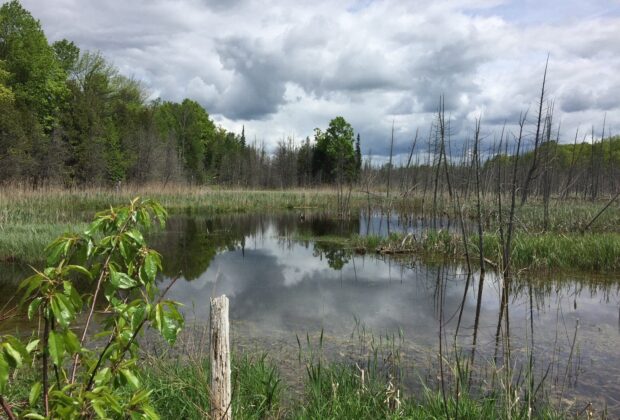 Landowners, Wetland restoration
trueHow a DUC project in Ontario's Trent River Watershed became a protected family treasure.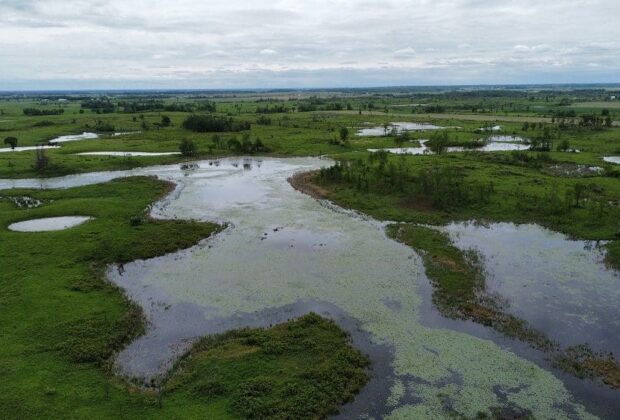 85 Years of Conservation, Wetlands
trueThe Atocas Bay project highlights the benefits of restored wetlands and how agricultural stewardship can sustain both farming and wildlife.