There's an expression by historian Thomas Fuller that reads, "He that plants trees loves others besides himself." For some, this is a noble and aspirational idea. For teacher Terry Seidel and the students of Reed Ranch School in Olds, Alberta, it's a call to action.
Twenty years ago, Seidel set a goal for students to complete 2,000 unique environmental projects. Today, June 6, 2019, that goal has been met.
The vision was simple: to change the perception of what these young people see in the environment around them – and the way they interact within it. What was once a water area on farmland is now seen as a dynamic wetland habitat that supports a critical ecosystem. What was once the sound of a Canada goose is now an understanding of how waterfowl migrate through the prairie pothole region.
With an average of 60 students each year, it took a village to complete these projects.
"Thank God for Pinterest and the enthusiasm of new teachers," were the words Seidel used.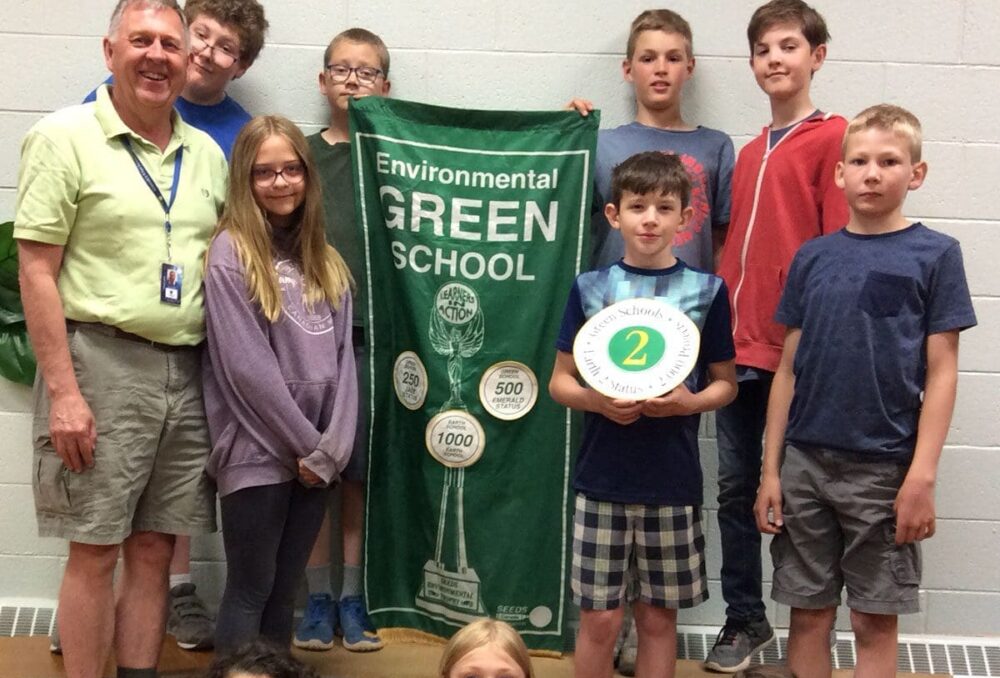 The school designed curriculum projects to carry themes of conservation through each student's academic year. Kindergarten students read stories about bears and completed art projects about local flowers. Students in other grades collected water from wetlands and studied the amphibians and invertebrates within it. Others identified the wetlands on their own family farms, noting the plants and animals their wetlands supported. Grade 4, 5, and 6 students completed pond studies at Camp Evergreen west of the town. In English classes, they wrote stories about conservation and in math classes, they even applied statistical thinking to issues of conservation.
Even the school bus driver played a role, stopping on the way to and from school to look at wildlife and explain their value in nature.
And perhaps the most moving of all are the efforts of each year's grade six class, who recycled juice boxes and pop cans to buy and plant a tree. There are now 19 trees that stand strong as a testament to the future of conservation education, with the next to be planted as this school year draws to a close.
Upon reaching this 2,000-project milestone, Seidel reflects on what this means for the future. He explained students, long since graduated, will comment on how they can't fathom even the smallest of environmental indiscretions – like throwing out a piece of cardboard. "Environmental goodness has been engrained in them," he says, "A lot of these students have gone on to join other environmental programs; it's instilled in them to value the environment and be aware of it."
We're proud to be a small part of the efforts of Reed Ranch School. Seidel and other teachers used teaching materials developed by DUC's education program as they worked to develop their conservation protégées. In the process, we commend Reed Ranch School for created an ecosystem of its own: one that understands and values the environments we call home and develops life-long advocates for conservation advocacy. As an organization founded and sustained on these very principles, we honour the work of these students and are proud to name of them as a Wetland Hero within our Wetland Heroes Program.
Let's be inspired by the students, teachers, and support staff of Reed Ranch School as we consider these words from Seidel:
"The environment is an important thing. If we look after the environment, it will look after us."