"I've always loved nature," says Dale O'Greysik. "If you sit out there in the field in the spring and hear the blackbirds sing and the ducks quacking…there's nothing more peaceful than that."
At first glance, Dale might not fit your image of a nature lover. Tall and broad with piercing eyes, he's a plain-talking cattleman from Elkhorn, Manitoba. But the farmyard is busy with bird feeders and bird houses, and the O'Greysiks committed in September to conserve the natural areas on their land through a conservation agreement with DUC.
"Her friend signed up with Ducks Unlimited and she came home and said, 'we're going to sign up, too'," says Dale, motioning to his wife Linda.
"That's not quite right," laughs Linda. "But I couldn't believe how much compensation they were getting so I said, we should look into it."
"I didn't want a divorce, so I played along," smiles Dale.
"I feel like I worked all my life and put a lot into this place," adds Linda, "so it's nice now to get something back."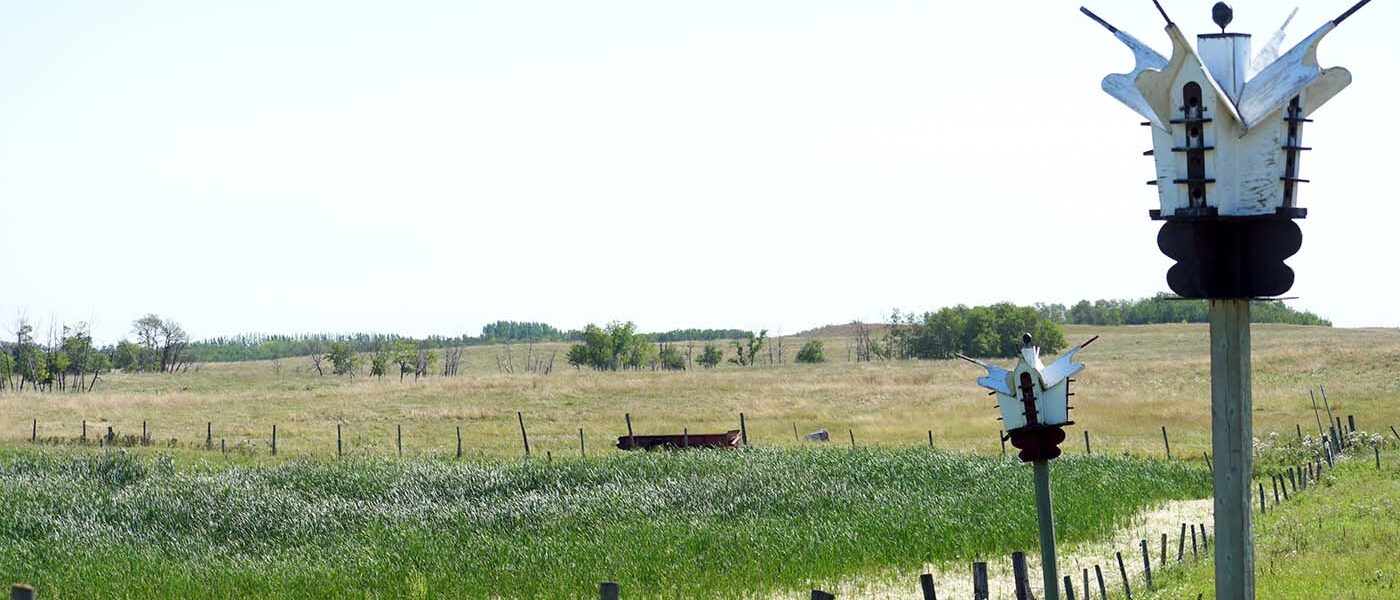 Fifty years of farming
The O'Greysiks bought their land in 1970 and have weathered many challenges, including BSE (bovine spongiform encephalopathy), which shut down Canada's cattle industry in the early 2000s and runaway inflation twenty years before that.
"Interest was about eight per cent when we were building our house here in 1980," recalls Dale. "When we moved in a year later, interest was 23 per cent."
During the 1970s and 80s, the O'Greysiks ran a mixed farming operation on six quarter sections. In 1993, they went strictly into cattle. Today, in their mid-70s, the couple has sold all their land except the quarter with their home. Golf, five grandkids and four great grandkids have become priorities.
"They're what keeps me young," says Dale, gazing at dozens of family pictures lining the dining room. "They are my medicine."
Preserving the land for future generations is important to the O'Greysiks. Before they signed the conservation agreement with DUC in September for 155 acres (63 hectares), they had conserved 166 acres (67 hectares) with DUC in the 2000s.
"
Dad owned the land before me and he did a foolish thing. He let his neighbour put a ditch right across it to drain his farmland but, in the process, he drained the sloughs on our pasture. When the dry years hit, and I owned it, I wanted water in those pastures so I figured the best way to get water back was to work with Ducks Unlimited.
Options to fit every landowner
Like many landowners, Dale admits he worried about losing control over his property by signing a conservation agreement. However, a number of factors put his mind at ease: DUC's efforts to protect habitat meshes nicely with Dale's own land management plan; each landowner can tailor a conservation agreement to his or her particular property; and both the landowner and DUC must agree on a shared vision of the land before any deal is made to prevent future harm to important natural areas.
"We need cultivated land but we also need natural habitat and grasslands to remain the way they are," says Dale, "so in future years our great grandchildren can look out and not only see crops waving in the fields but also see cattle grazing along with wildlife of all kinds…two of my favourite things."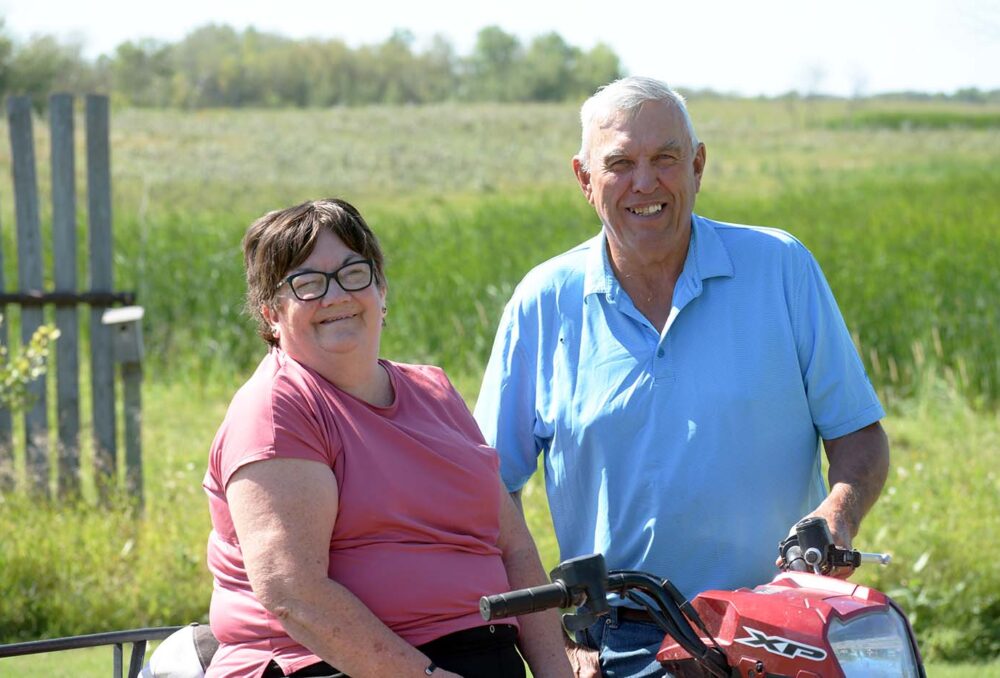 Conserve your land for the future
Contact us to find out more about creating a conservation plan tailored to your needs.
Let's talk