A third generation Manitoba cattleman says a lack of rain made 2021 "a little spooky" but he believes a significant conservation project on his land can provide water for the herds in future years.
"In my opinion, the most important thing as a rancher is water," says Jesse Nykoliation. "If you don't have that, you don't have anything. So, Ducks Unlimited is 100 per cent an ally for me."
Bars Lake the largest build in 2021
In 2021, DUC engineered and built 40 projects in Manitoba to protect wildlife habitat and conserve natural areas on private land. The Bars Lake project in the Rural Municipality of Wallace-Woodworth was the biggest investment at $460,000 and included Nykoliation's ranchland northwest of Kenton.
DUC repaired a dam originally installed in the 1960s, replaced several culverts and rebuilt roads. The work will restore water levels to sloughs and ponds on the 5,000 acres (2,023 hectares) of pasture and cropland that Nykoliation manages with his father and mother; water critical to their 500 head of Charolais cattle.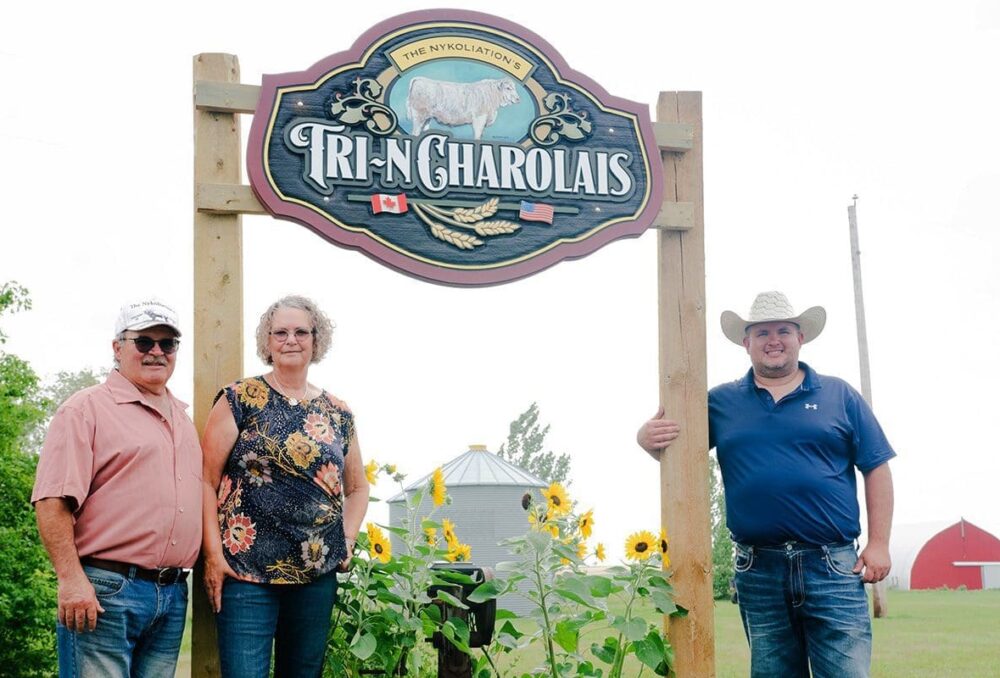 "
I'm glad that DUC did the work to keep the land healthy, Now, I'm hoping for snow this winter to return the water levels back to normal.
Living just a few minutes away from his parents on land that his cousin used to farm, Nykoliation is committed to sustainable agriculture. He obtained a diploma in land and water management from Assiniboine Community College in Brandon, then completed his Bachelor of Science degree at Lakeland College in Vermillion, Alta.
"I'm trying to incorporate what I learned in my education onto my land," he says. "Nowadays, so many farmers are pushing bush and draining land. But we need that natural habitat. It's important for water. It's important for carbon sequestration. So, we're trying to keep our operation as sustainable as possible."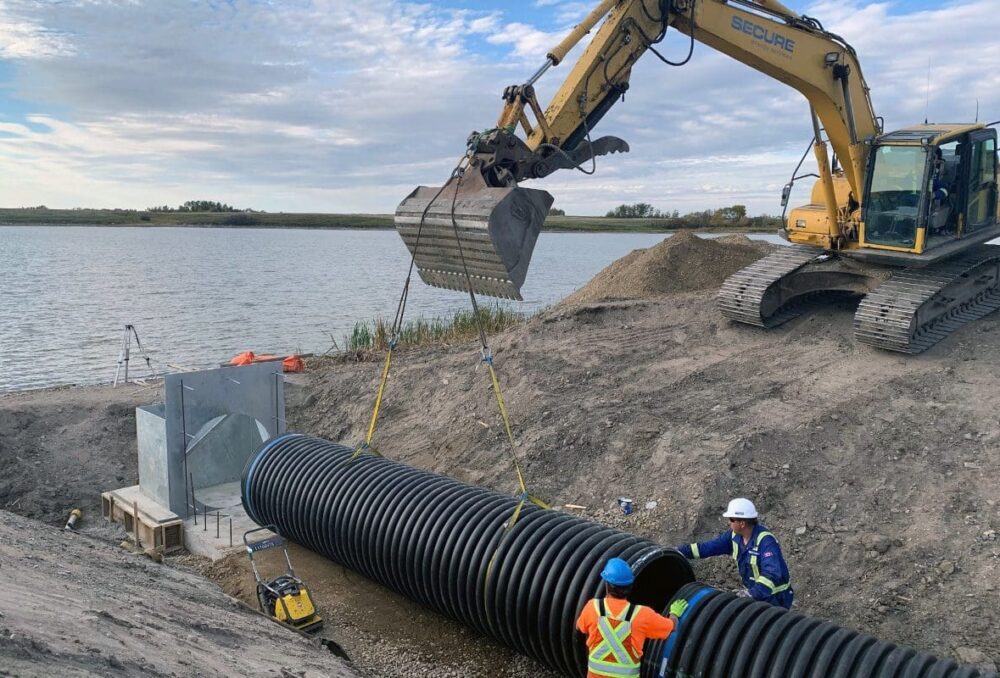 Nykoliation has two DUC conservation projects on his Tri-M Charolais ranch and he also hays DUC land.
"We wouldn't have had enough hay for our cattle during the dry years without being able to hay DUC land," he notes.
DUC provided more hay acres in 2021
In 2020 and 2021, DUC responded to dry conditions and increased its Hay Tender Program to more than 4,000 acres (1,620 hectares), providing opportunities to the Nykoliations and dozens more farmers in southwest Manitoba.
As well, Jesse's father and other family members in the area have partnered with DUC on forage and restoration agreements on their land, some of which also borders on the Bars Lake habitat area.
"
I enjoy working with DUC. I'm happy to get the water on my land back up to historic levels. Having full sloughs is a good thing for my cattle. It's also good because we are a diverse operation—with cattle, crops, and a small feedlot—so water is always a good thing,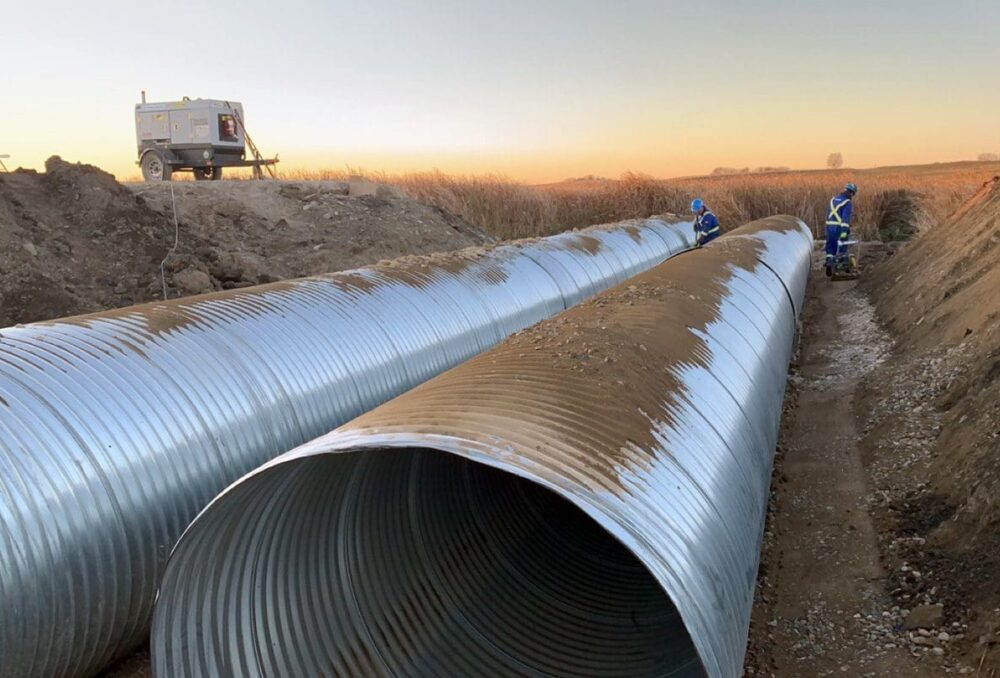 DUC has conserved 736,796 acres of habitat in the province since 1938.