Manitoba's Conservation Trust (CT) is awarding a significant portion of its 2022 grants to DUC to improve wildlife, water and soil conservation across the province.
DUC successfully applied for $750,000 in project funding and will receive another $210,000 through a partnership led by the Manitoba Forage and Grassland Association.
"
The majority of these funds will go directly to farmers and ranchers in southwestern Manitoba, through DUC programming. We have a successful history of working with landowners and look forward to new opportunities with the Conservation Trust funding.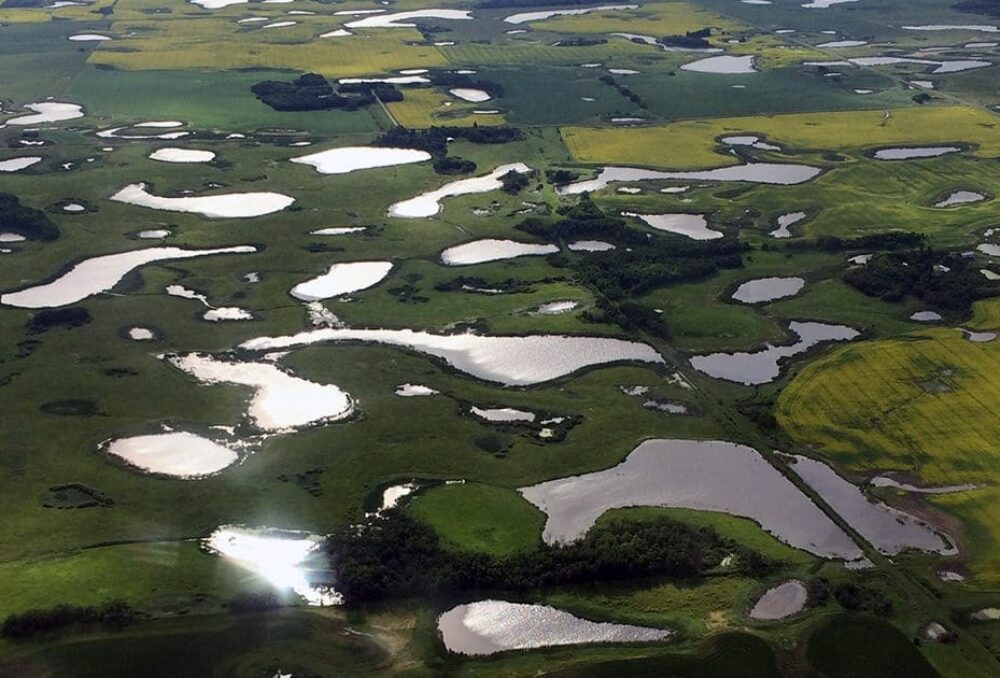 Funding to be leveraged for conservation
The 2022 grants announced this week will help to restore nearly 4,400 acres (1,781 hectares) of native grasslands within Manitoba's important waterfowl nesting areas.
DUC also plans to leverage the $960,000 from CT into more than $2.8 million through funding partnerships in Canada and the U.S., including the North American Wetlands Conservation Act.
"
In addition to providing habitat for wildlife and waterfowl, our conservation efforts help prevent climate change by storing carbon from the atmosphere, filtering groundwater, and mitigating flooding and drought.
DUC supports rural landowners in Manitoba
In the past year, DUC has delivered over $9 million in conservation programming in Manitoba. Many of these programs provide financial incentives to rural landowners, who then support businesses in their local communities. In addition to restoring and protecting ponds, marshes and grasslands, DUC also provides hay and grazing opportunities to producers.
The $102 million Conservation Trust was established in 2018 to support activities promoting the conservation of natural resources for the benefit of Manitobans.
DUC is Manitoba's oldest and most-recognized conservation group and has conserved 736,796 acres in the province since 1938.