When commodity and livestock prices are high, and markets are good, cattle ranchers will usually look to expand their operations. While expansion may be positive in some agricultural circles, in others it creates problems by increasing competition for affordable land.
"The competition for land has gotten extremely high," says Darren Keown, a cow-calf producer near Roblin, Man., who looks for land in Saskatchewan and Manitoba. "Land prices have really gone up, and the downside of that for the cattle guy is that we can't afford to walk cattle on this expensive land."
In addition, adds Keown, a lot of pasture and hay land that has been used in the last five or 10 years has been converted to grain land. Thus, the competition for grassland is getting higher all the time.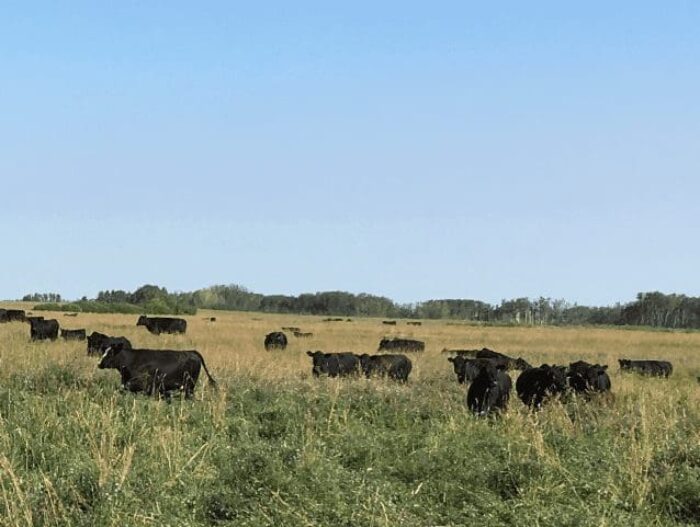 Gaining ground for cattle farming
DUC's Revolving Land Conservation Program (RLCP) has been part of Keown's solution to expanding his operation without breaking the bank. Under this program, DUC purchases land and restores the wetlands and upland habitat. Then DUC lists the land with a condition that the buyer agrees to a conservation easement on the land title.
"I started my involvement with Ducks in the spring of 2016 when I purchased one of their ranches at Stornoway, Sask.," says Keown. "The first ranch was 14 quarters…they had put all their easements on it and then sold it as a grazing ranch where it is only allowed to be in grass production going forward."
According to Kevin Rozdeba, conservation program specialist with DUC, the RLCP makes the land more affordable. "They [cattle ranchers] can acquire lands at a reduced value. The easement restrictions are simply that they can't drain any wetlands or fill them in, and the land must remain as pasture or hay land.
"For guys like Darren, that's their industry and that's exactly how they like it," adds Rozdeba. "They're getting pasture land or hay land without having to absorb the expense of converting the cultivated acres to grass."
Following his initial purchase of 2,240 acres (906 hectares), Keown acquired four quarters of RLCP grazing land, along with a few more acres on his own to expand the size of his ranch. With about 1,000 head of cattle and a backgrounder feedlot, the land is highly productive.
"We calve in May and June and those cattle stay on the grass until usually the end of October," he notes. "From there, we bring them home, wean the calves and feed them out over the winter. Then we grass them all and sell them as yearlings off the grass at approximately 900 pounds the first week of September."
Complementary to cattle ranching
Jodie Horvath, conservation program specialist with DUC, works with livestock producers to manage the already converted lands. In Keown's area near Roblin, she says the land is not always conducive to good crop production because of an abundance of pothole wetlands.
"The program is complementary to the livestock industry and the cattle producer," she notes. "It provides the opportunity to buy something that's newly established, hay or pasture, without having to take on that conversion yourself. In a sea of crop farmers, being able to purchase something that's already in good forage production is a real bonus."
Keown says the advantages of working with DUC don't stop with the sale of land to the rancher. "They'll help pay for grass seed to get it established. And in some cases, they have fencing budgets. They will put little ditch plugs in low spots so there are places for the ducks to find water without being in the big sloughs," he says. "That's been beneficial to the cattle as well in the fact they have a hard-bottomed area to drink from. The cattle can stand on them and drink rather than having to wade into a slough through bulrushes and getting stuck in the mud and having foot rot issues.
"It's not only just about the cow," he adds. "It [RLCP] works good for the ducks and the wildlife and the cattle producer to keep that land in grass and in its natural state. By having Ducks involved, with them needing the grass to work their programs for nesting and the wildlife side, it allows us cattle producers a chance to expand our ranching businesses alongside it.
"It's definitely a symbiotic relationship."