Preserving her family's history is a key reason why Carol Chapman is protecting land near Baldur, Man., with a conservation agreement from Ducks Unlimited Canada (DUC).
"At the top of this hill is the family cemetery where Johann and Groa were buried," says Chapman, pointing to a faded photograph. "My great-grandfather, Johann Jonson, came from Iceland in 1881. In northern Iceland, there had been volcanoes and the ash covered everything. They were starving. Absolutely starving. And a lot of them came over."
The eruptions of Mount Askja in 1875 destroyed Iceland's agriculture, driving an estimated 25 per cent of the population to seek new lives in other countries. Most came to Canada and "New Iceland" (present-day Gimli, Manitoba) boomed. Jonson was among the first Europeans to settle in the Baldur area in southwest Manitoba.
"A lot of people know about all the Icelanders that went to Gimli but the name Baldur is actually the God of beauty in Iceland," says Chapman. "They would have just come because they needed a place."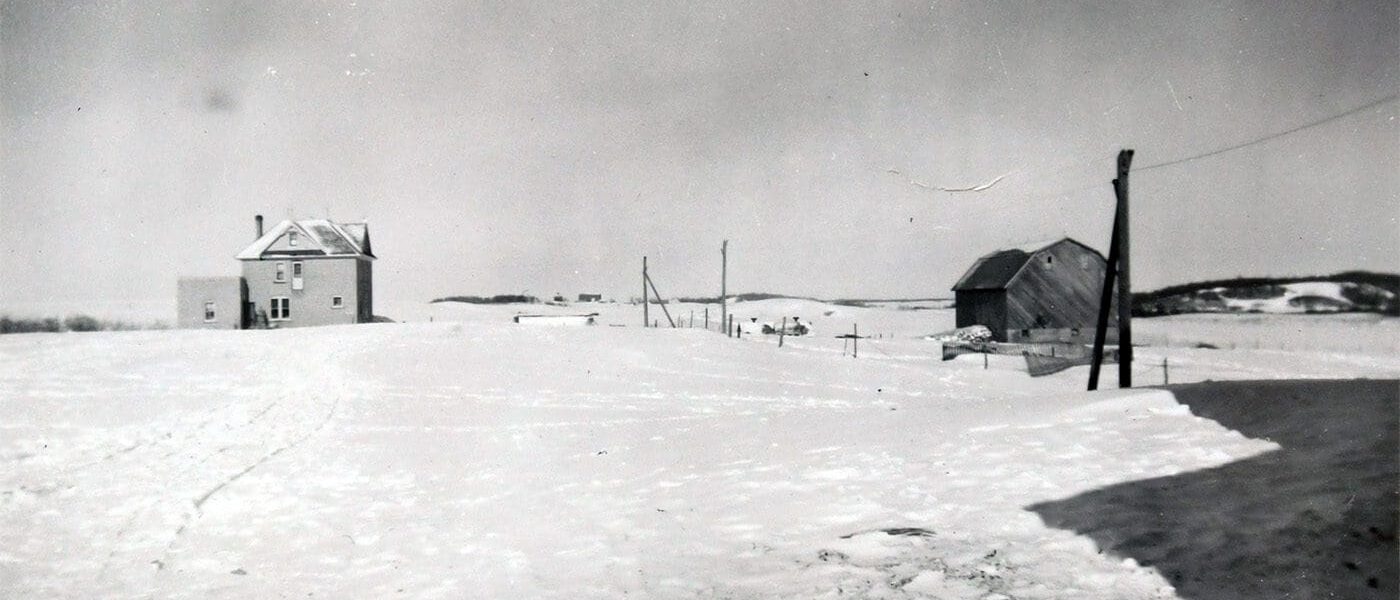 Conservation-minded family
Jonson homesteaded two quarter-sections northwest of Baldur. When he died in 1907, the land went to his three sons. The property remains in the family – one quarter actively farmed by Chapman's cousin and the second quarter containing the family cemetery now protected by a conservation agreement.
"There's a lot of landscape that's really changed," notes Chapman, driving from her home in Killarney to the family property near Baldur. "Farmers want a few more acres so the sloughs get drained. And it changes that whole ecosystem."
An avid bird watcher, Chapman credits her father, Tryggvi Johnson Jr., with instilling a love of nature in not only herself and her brother, Rick, but also her children. One son farms near Elkhorn and conserved land with DUC in 2010. Her other son obtained a PhD in conservation biology and teaches at the University of Oklahoma.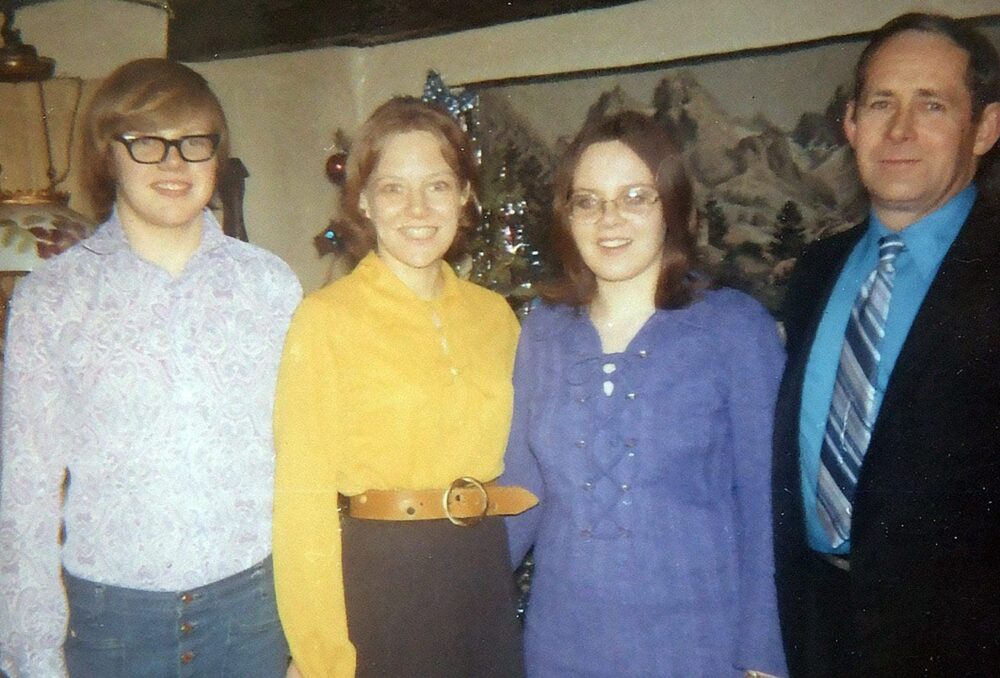 "
He's always said that his afi – that's Icelandic for grandpa – his afi was always his inspiration because he would come over to visit when Jeremy was just young and he'd say, 'Ya know what I saw today'? And he'd tell him about how he saw this or that.
Stepping back in time
To honour her father and preserve the family's Manitoba roots, Chapman conserved a 138-acre (56 hectare) parcel including 16 acres of wetlands offering excellent habitat for waterfowl, shorebirds and wildlife. Blue-winged teals, gadwalls, Canada geese, mallards and almost two dozen other bird species were spotted on the property. Elk, white-tailed deer, moose, beaver and muskrat are common in the rolling hills.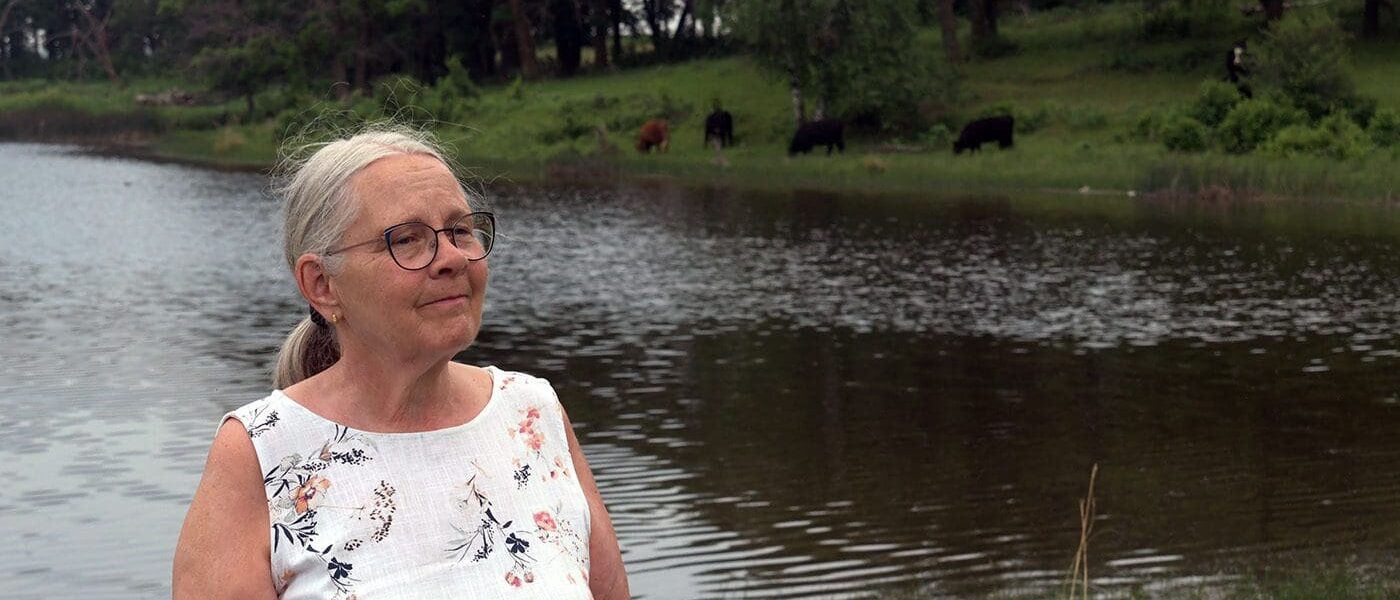 "I remember as a little kid my dad just talking about how so much of the land was still the same as when his grandfather had come over," says Chapman. "Sometimes I wish I was a time traveller and I could just zoom back and be there."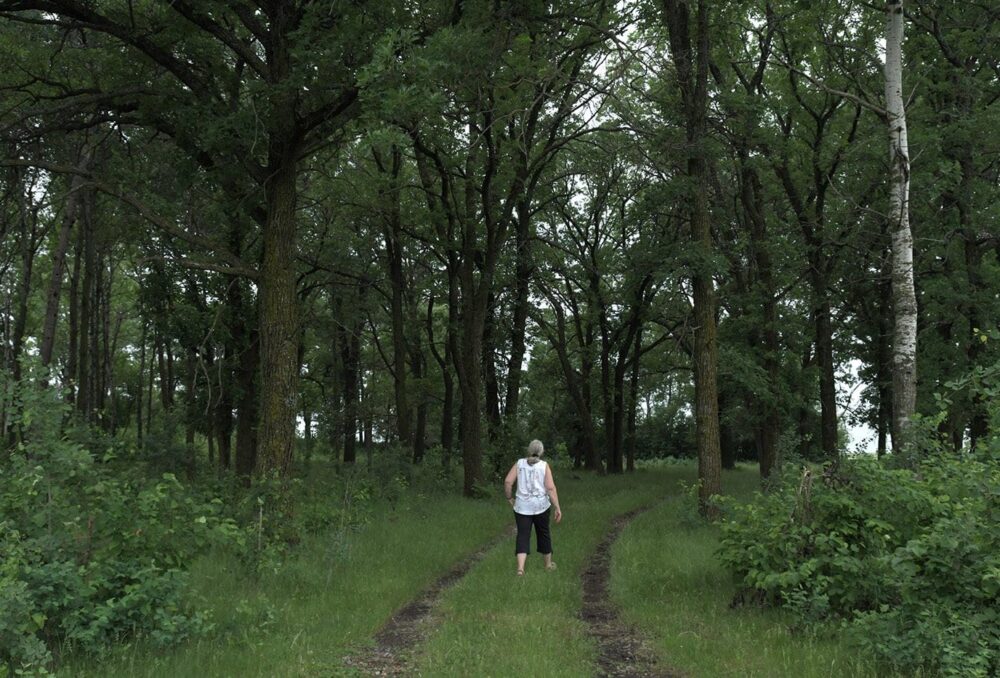 Programs and financial incentives to help conserve your land
Since 1938, DUC has worked with over 3,000 Manitoba landowners to conserve more than 711,000 acres (287,731 hectares). Call 204-285-9779 or visit the link below to learn more.
Programs for Manitoba landowners