DUC joins North America's wildlife art community in honouring the life of Terry Isaac
Terry was a passionate conservationist who inspired thousands with his award-winning artwork. We are forever grateful for his friendship and for the lasting legacy he's left for wildlife and special natural places.
With every brushstroke, artists chosen for Ducks Unlimited Canada's (DUC) 2019 National Art Portfolio hope their work inspires people to reflect on their own moments in nature.
Terry Isaac's artistic talent and love of nature have fueled his passion for conservation artwork for more than three decades.
"The planet needs some help and if there is anything I can do in my little human way, I'm gonna do it," says the 2019 Artist of the Year, whose pieces Veiled in Mist and Spirits of the Sky were selected for inclusion in this year's collection.
"
The planet needs some help and if there is anything I can do in my little human way, I'm gonna do it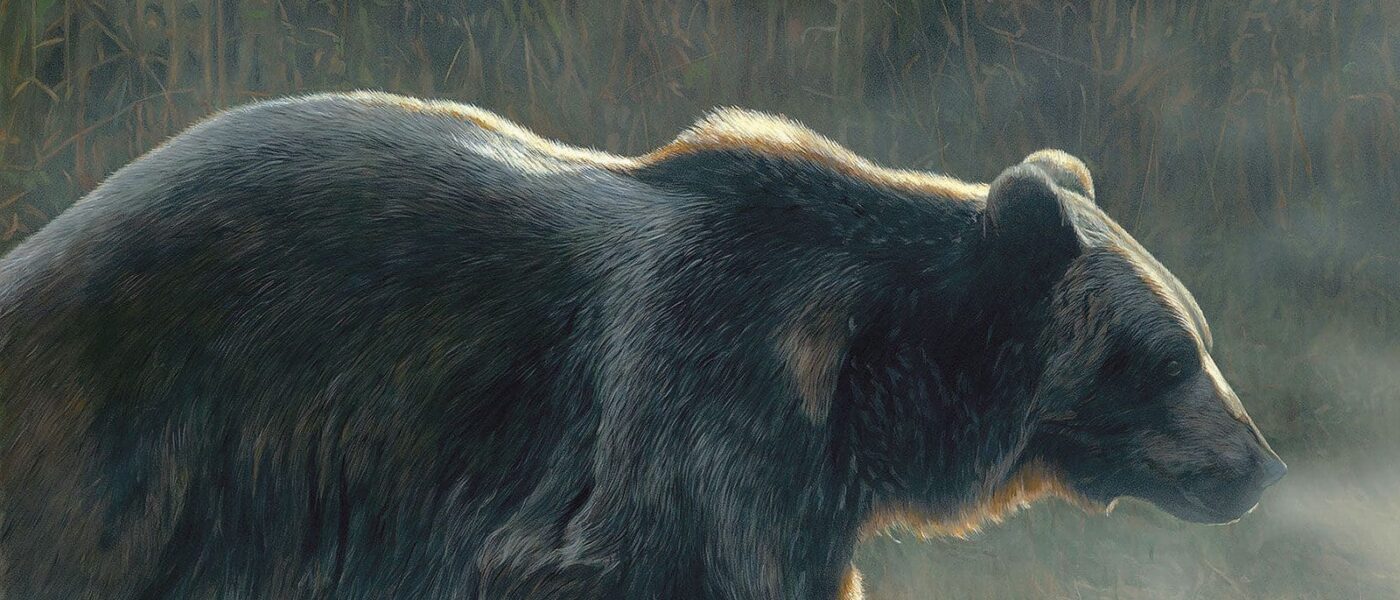 With Veiled in Mist, Terry Isaac helps viewers see the vulnerability and grandeur of a grizzly bear through a moody, mysterious, misty lens. "I have an appreciation for the large carnivores: they have a huge importance in the web of life," says Isaac. "These powerful animals deserve our respect."
Isaac was working as an art instructor in the 1980s when his work caught the eye of Canada's most renowned conservation artist, Robert Bateman. "He was impressed and recommended me to Mill Pond Press, which was starting to popularize fine nature art in Canada," says Isaac of the moment that sent his career on a new and more purposeful trajectory.
Isaac says he's proud to follow in the footsteps of an artist he describes as his hero and friend. "Robert Bateman has done more for conservation than any one person I know in Canada by bringing awareness to the public through his art, lectures and interviews."
Conservation artists like Isaac and Bateman create pieces that can evoke people's emotions about wetlands, wildlife and water; their artwork is a powerful tool for building appreciation and support for wetland conservation in Canada.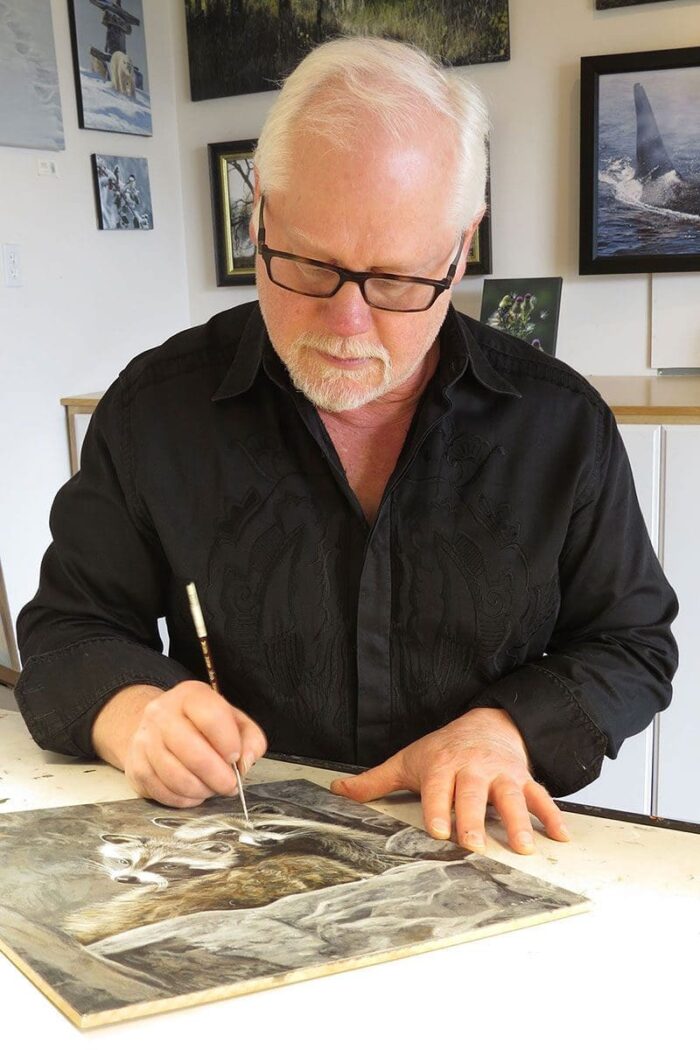 "I try to provide people with a glimpse of the beauty of nature, so they don't destroy it," says Isaac.
Born and raised in the Pacific Northwest, Isaac now calls Penticton, B.C., home. From here he finds inspiration in the wildlife and landscapes of Baffin Island, Haida Gwaii and the Great Bear Rainforest.
Travelling the globe as a member of Artists for Conservation, Isaac has seen firsthand the plights facing wildlife — from mountain gorillas to snow leopards to ducks — whose stories he shares through his paintings.
But it was during a recent photography expedition in Churchill, Man., that he was most "deeply moved" by his subjects. "Seeing polar bears in their natural habitat, and one up close, was an amazing experience," recalls Isaac.
He also witnessed a starving polar bear, a victim of the climate change that is altering the conditions of sea ice and affecting the polar bears' hunting patterns. Still, he remains optimistic and believes Canada is poised to be a conservation leader.
"Canada is in a good position, with its huge resources and vast amounts of wilderness, but we can't take it for granted," says Isaac. "I'm highly impressed by the work DUC has done putting conservation dollars to real work."
DUC's work to conserve, restore and manage Canada wetlands will ensure moments like the ones that inspire Isaac's stunning art can continue to be enjoyed by all Canadians.