story
/
Grassroots, Partnerships, Philanthropic, Volunteers
A fifty-gun salute to conservation
Rare personal firearm collection aims to benefit Ducks Unlimited Canada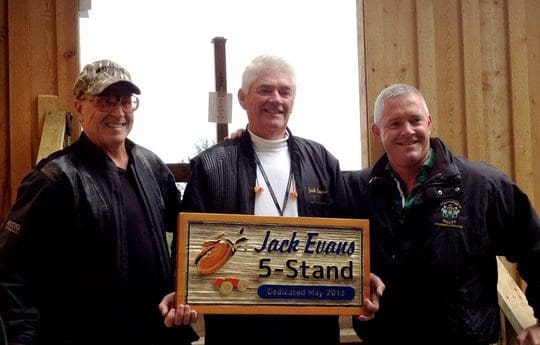 An expert trap shooter and talented gunsmith, the late Jack Evans of Vancouver, B.C. left a long trail of first prizes and first edition firearms in his wake—but his keen sportsmanship was matched by a passion for conservation and dedication to the next generation of outdoors-enthusiasts. A new first for Evans, his rare firearm collection will contribute to his lasting conservation legacy.
The Evans family has committed a percentage of proceeds from the Jack Evans Collection to Ducks Unlimited Canada (DUC), an organization he strongly supported throughout his lifetime. Up to 50 first issue or rare firearms are offered as part of the collection through Morphy Auctions, based out of Denver, PA.
"He would be very pleased to know his collection of shotguns and rifles was being auctioned off to other shooters, hunters and collectors in the industry," says Evans' son, John. "He would want people to enjoy them as much as he and his family did."
Evans senior mentored many young shooters and hunters. His first students were his two children, Colleen and John. He taught them to respect all wild things. Each autumn, the family would travel all over B.C. in their motorhome to hunt and fish.
"He was never reckless when he hunted. He hunted for food for his family," says John. "He was such a marksman as a hunter that he taught us how to hunt grouse with a 22 rifle, and to only shoot the bird in the head or neck so that it would be a quick kill and there wouldn't be any waste."
Jack Evans took conservation seriously. He was a passionate DUC supporter, B.C. chapter chair and executive committee member. Evans and his wife, Betty, were heavily involved in fundraising. They organized the annual DUC dinner and auction in their Vancouver community.
Evans was born in 1936 in Victoria, B.C. He grew up hunting and fishing around the province and began competitive shooting in his 20s. A lifelong member of the Vancouver Gun Club, he and Betty participated in shotgun competitions across western North America. Evans won or placed in most competitions right into his 70s.
A talented gunsmith, Evans began building shotguns for competitors and soon got into hunting rifles. Manufacturers sought his expertise, and he was instrumental in designing Ljutic shotguns in the 1980s and rifles for Kimber Firearms. Evans was gifted original versions of many of these shotguns, most of which are included in his collection.
Evans was diagnosed with amyotrophic lateral sclerosis (ALS) in fall 2012. As daughter Colleen remembers, he often said, "Other than ALS, there isn't a damn thing wrong with me." He continued to compete until his symptoms worsened and he could no longer shoot. Vancouver Gun Club built a stand for sporting clays named in his honour. Evans attended its first shoot and enjoyed the camaraderie of old friends and new.
Jack Evans passed away from ALS on October 16th, 2014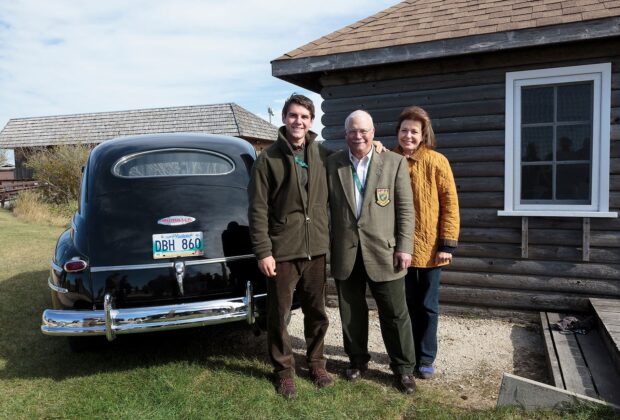 85 Years of Conservation, Grassroots, Volunteers
trueMore confirmation and recognition for George C. Reifel's incredible impact on wetland conservation in B.C. and across North America.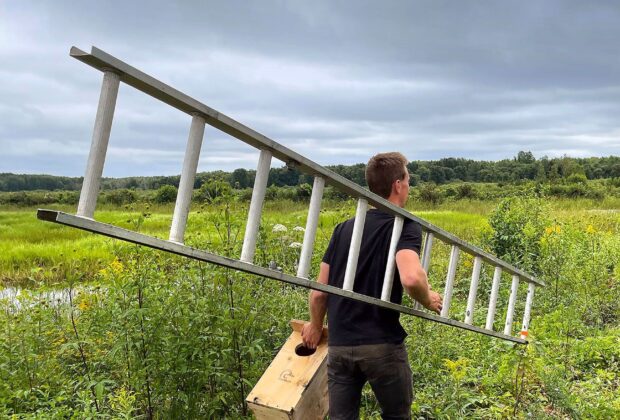 Conservator, Grassroots, Landowners, Volunteers, Waterfowl
trueNest box builders pick up their hammers for many reasons but they all have one thing in common: a personal connection to wildlife and a desire to give back.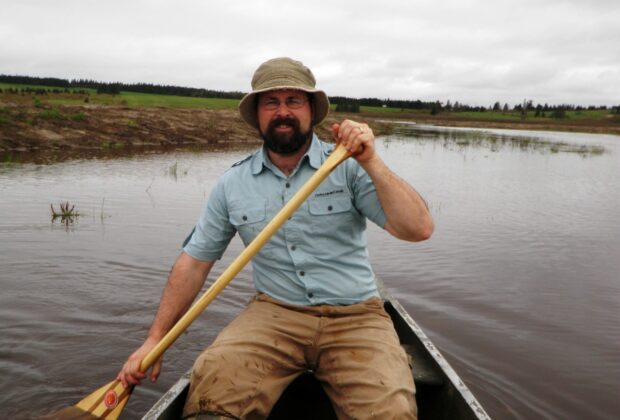 85 Years of Conservation, Atlantic, Grassroots
trueAdam Campbell's path to a successful conservation career began in Canada's Wetland City.