Lessons from the mudflats
New Brunswick Volunteer of the Year reinvigorates local DUC dinner.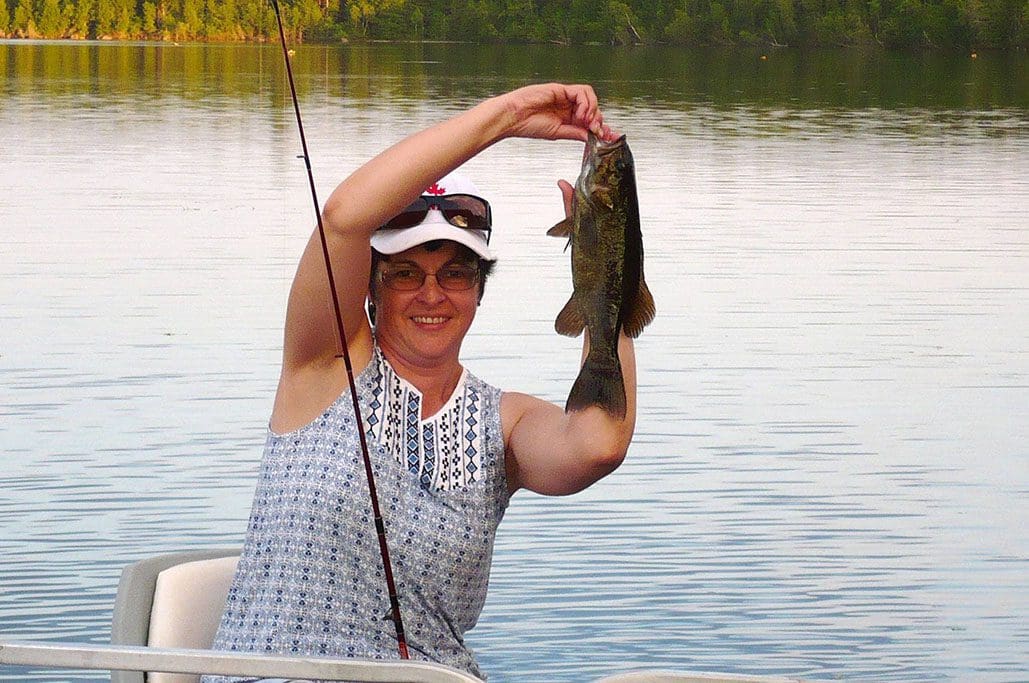 Life by the water teaches useful skills, not the least of which is clamming on the salt mudflats. The rules are simple and can be applied throughout life: Keep your head down, your eyes open and watch out for sinkholes.
"Don't go there [near sinkholes] because you won't find your feet," warns Donna Carson.
She would know. Donna was raised in Charlotte County, a picturesque region facing New Brunswick's St. Croix River on the north end of the Bay of Fundy. Her family has been there for generations.
Surrounded by the natural beauty of the east coast, Donna grew up "outdoorsy" and learned to hunt and fish with her husband.  She and her husband, Allan, have continued the tradition while raising three kids outside the town of St. Stephen.
Donna and Allan joined the local DUC chapter in 2012, a time when the committee was going through a transition.
"It was a time when there were lots of changes in membership," she explains. "There were just five of us at the first meeting."
Donna took on several vacated roles – the chair, treasurer and secretary – which she juggled from her office. Since then, she's worked to reinvigorate the local fundraising banquet and rally the community around conservation. This dedication helped earn Donna the title of DUC's Volunteer of the Year for New Brunswick.
The area around St. Stephen is quiet, with a population of about 5,000, and building the banquet back up took time. The committee engaged with Scotiabank's Team Scotia Community Program, which matches funds raised by their staff, and six bank employees now help with the dinner annually. The committee also works with local businesses to support the live and silent auctions.
Donna and her committee's efforts are paying off. Each year, attendance at the 120-seat dinner grows, and this year's 30th anniversary dinner is promising to be a sellout.
"St. Stephens is a small community with a lot of heart," says Jamie Young, DUC's provincial manager of events and volunteer relations. "Donna has created a loyal group of supporters here – they always host a fun and well-organized event."
"People tend to like DUC and want to help where they can," says Donna. "I like what it stands for – habitat, water quality, conservation and preservation."
She wants the next generation to experience nature in their formative years, as she did.
"It's important to understand the ecosystem and how it works," she says. "I have taught my kids and hope they instill this in their kids."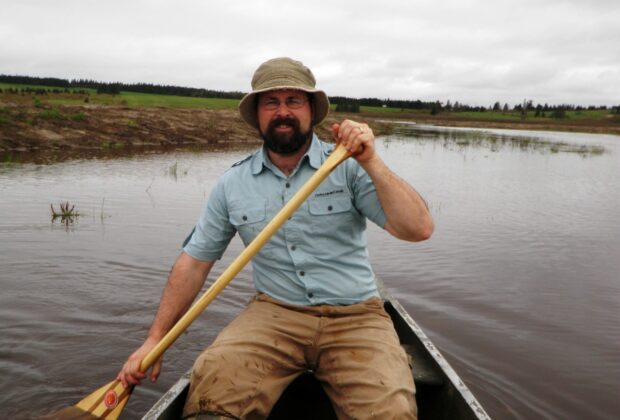 trueAdam Campbell's path to a successful conservation career began in Canada's Wetland City.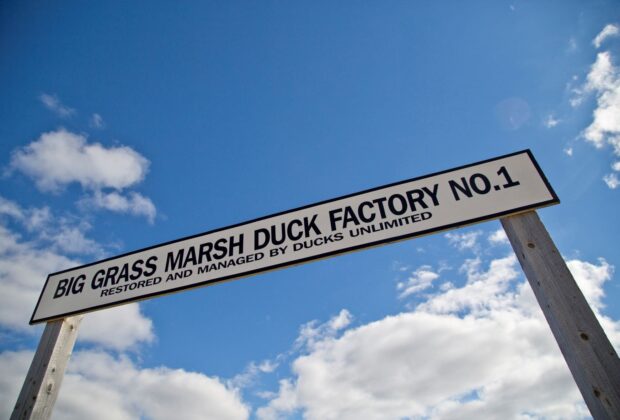 true"Duck Factory #1" set the stage for North American wetland and waterfowl conservation.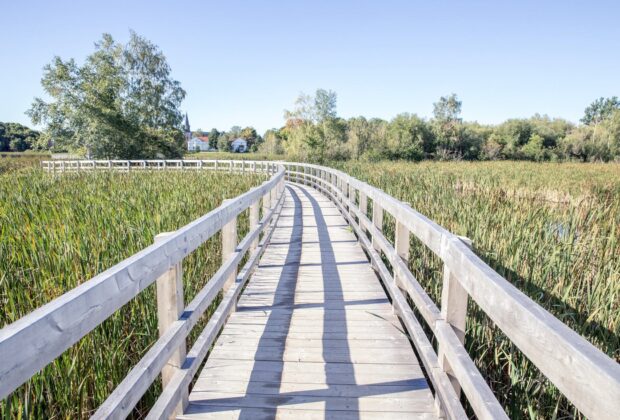 Atlantic, Education, Wetland restoration, Wetlands
trueSackville and its beloved urban wetlands earn prestigious environmental award from the Convention on Wetlands.