story
/
Grassroots, Partnerships
Misty mornings with Trevor Tennant
Ducks Unlimited Canada's 2016 MBNA-sponsored Artist of the Year selected for his painting, Shoreline Retreat.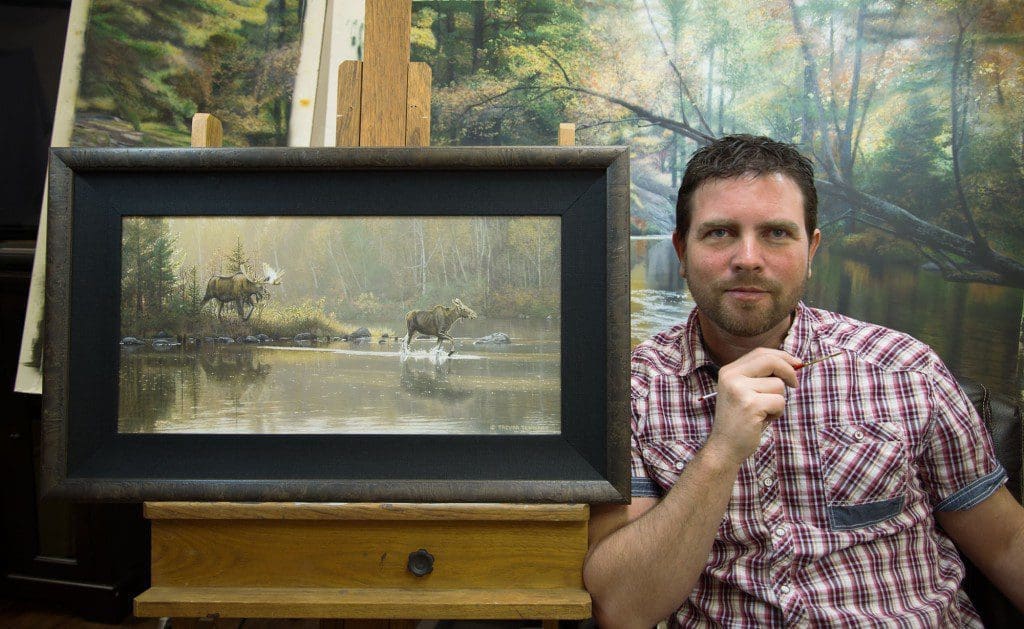 It's early autumn in Algonquin Park, Ont., as nature awakens from a frosty slumber. Mist suspends in the stiff air over wetlands. Sunlight peeks through the trees and dances off the water. It's a brief moment of pure tranquility.
These are natural moments that are most cherished by Canadian wildlife artist Trevor Tennant. This is also the setting depicted in his painting, Shoreline Retreat.
"I love to paint early morning scenes such as the one in Shoreline Retreat," says Tennant. "The light mist in the air and dawn light provide a calm, quiet feel to the setting. Though the subtle value changes needed to show depth, colour and mood in this type of light can be very difficult to achieve, I gravitate toward this challenge often with my art."
Tennant says that artists must challenge themselves to improve; he does so by experimenting with new artistic formats. He believes conservation is another challenge worth supporting. In 2011, Tennant received Ducks Unlimited Canada's (DUC) national Duck Stamp and Print Artist title for his painting of a Barrow's goldeneye pair titled Riding the Wave. In 2013, the Royal Canadian Mint selected his artwork to grace DUC's 75th anniversary commemorative coins. Tennant is also one of 15 artists selected for DUC's 2016 National Art Portfolio.
"I support DUC because they conserve landscapes and wildlife that inspire me to paint," says Tennant. "Their National Art Portfolio is great exposure for artists and provides fundraising for conservation. It's a perfect pairing."
Tennant likes to paint near water in areas where DUC works – and also where he's most likely to run into moose. For Tennant, moose have become a symbol of Canadian wildlife and nature. The scene in Shoreline Retreat is set in moose mating season, a time when typically solitary bulls and cows take more interest in one another. In Shoreline Retreat, the cow isn't ready for romance and retreats to the water in attempt to dissuade the bull.
"When you actually come across a moose, the first thing you notice is how huge they are. That is awe-inspiring," says Tennant. He believes more Canadians would support conservation if they experienced nature firsthand.
"People really need to slow down, relax and enjoy nature," says Tennant, who himself lives in a lakeside forest in Bobcaygeon, Ont. "Once you experience nature, you grow to respect it more and then you'll have a natural urge to preserve it. I encourage people to get some fresh air and see what's out there. It's a beautiful country. Everywhere you go, the nature is gorgeous."
Visit our sealed bid auction to view and bid on works from DUC's 2016 National Art Portfolio.
MBNA Canada is the proud sponsor of DUC's Artist of the Year. If you're bidding on prints from our National Art Portfolio.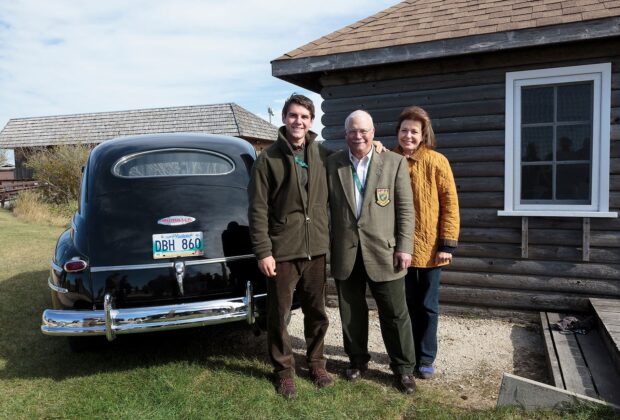 85 Years of Conservation, Grassroots, Volunteers
trueMore confirmation and recognition for George C. Reifel's incredible impact on wetland conservation in B.C. and across North America.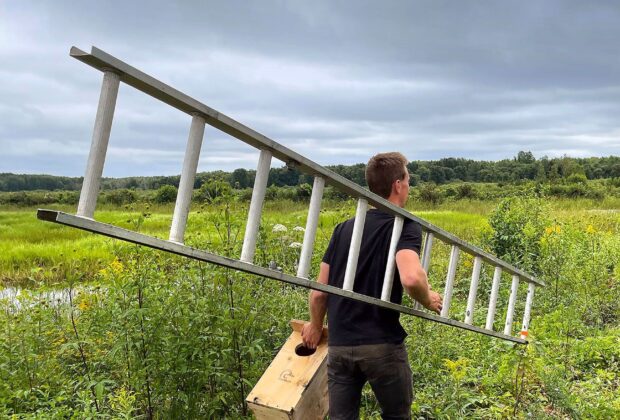 Conservator, Grassroots, Landowners, Volunteers, Waterfowl
trueNest box builders pick up their hammers for many reasons but they all have one thing in common: a personal connection to wildlife and a desire to give back.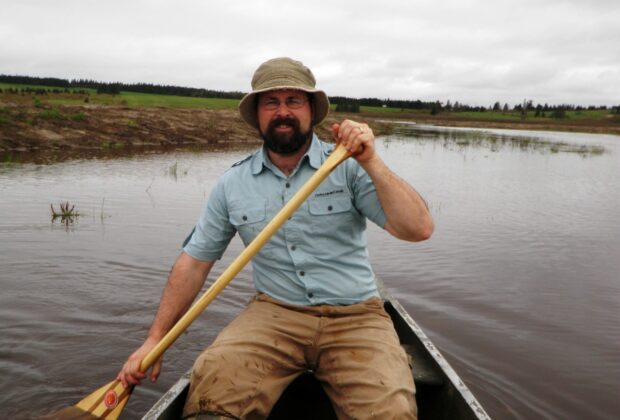 85 Years of Conservation, Atlantic, Grassroots
trueAdam Campbell's path to a successful conservation career began in Canada's Wetland City.