Running a tight ship
Nova Scotia Volunteer of the Year leads original crew of DUC supporters.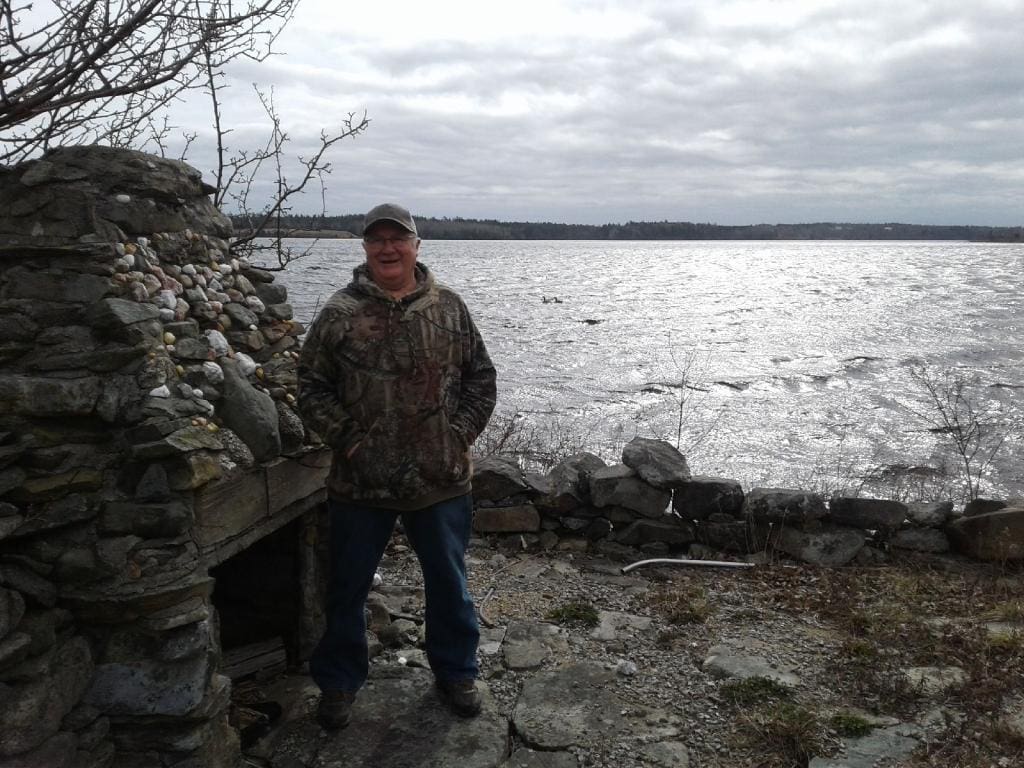 Water is a constant presence in Yarmouth County. The landscape is rich in freshwater wetlands and coastal marshes. Yarmouth is located at the tip of the Nova Scotia peninsula, an area strewn with lakes and rivers, skirted with rustic islands and bounded by the North Atlantic Ocean.
Just past the peninsula are the Tusket Islands, where Leo Leblanc was raised hunting and fishing – and cooking delicious wild dinners – often with his brother, Neil.
"We're two brothers," says Leo. "We went to trade school together, we fish together and hunt together."
When Leo and Neil moved inland to Wedgeport, an Acadian port village about 20 kilometres southeast of Yarmouth, they started a business together building houses. In 1985, still passionate and connected to the outdoor lifestyle he grew up with, Leo joined Paul Tuff, a federal wildlife biologist, to organize a Yarmouth County banquet to raise money to preserve wetlands.
Leo got on the phone with 15 outdoorsmen and women he knew and asked them all to a meeting. That's how the first Yarmouth banquet got started. That first year, they seated 365 people and raised $65,000 for DUC.
Three decades later, the banquet is still held at the Rodd Grand Hotel and going strong. Four of the original committee members are still on board, as are many of the first sponsors and donors. Leo's initiative and ongoing leadership have earned him the title of DUC's Volunteer of the Year for Nova Scotia.
Leo continues to chair the committee, organizing their annual event with his colour-coded ribbon system. His mother always said that when she wanted something done, she gave it to Leo. Together with the committee, Leo and his wife Brenda, their three sons and their wives, the grandkids, and a collection of friends all help at the banquet. They sell up to $20,000 in raffle tickets alone.
On top of his volunteer efforts, Leo keeps busy building and repairing boats. He's a carpenter by trade and likes to create things: he's always finding nails in his pockets. He builds eider duck nest boxes for installation around Wedgeport. One year, he built a 13-foot fibreglass rowboat that was auctioned at the banquet.
"I could go on for hours about Leo," says Jamie Young, provincial manager of events and volunteer relations. "He's awesome, not just for Ducks, but for everyone."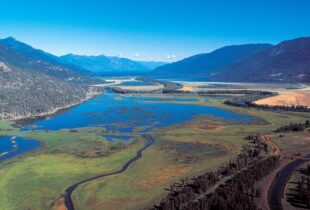 Science, Wetlands
The Pacific Estuary Conservation Program Estuary Ranking Report in B.C. offers insights into where conservation is most needed in the province.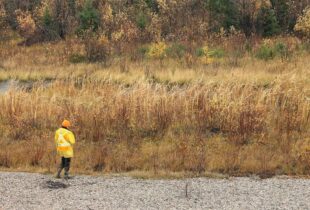 Indigenous Partnerships
Our Native Plant Solutions (NPS) helped develop wetland compensation designs to offset some of the wetland habitat that will be lost or altered by the construction of the new Keeyask Generating Station in Manitoba. Throughout the process, NPS consulted with the Partner First Nations (Tataskweyak Cree Nation, War Lake First Nation, York Factory First Nation and Fox Lake Cree Nation) to provide multiple options for developing marsh habitat in the Gull Rapids Creek area.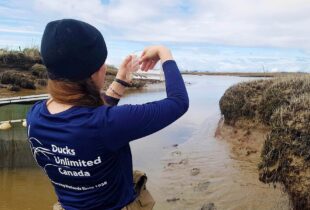 Pacific Coast, Partnerships, Science, Wetlands, Wildlife
A new paper by 23 prominent B.C. conservation specialists lays out the Priority Threat Management plan to save one of the most important ecosystems on Canada's West Coast .