Stepping up to the plate
B.C. Volunteer of the Year carries on family's conservation traditions.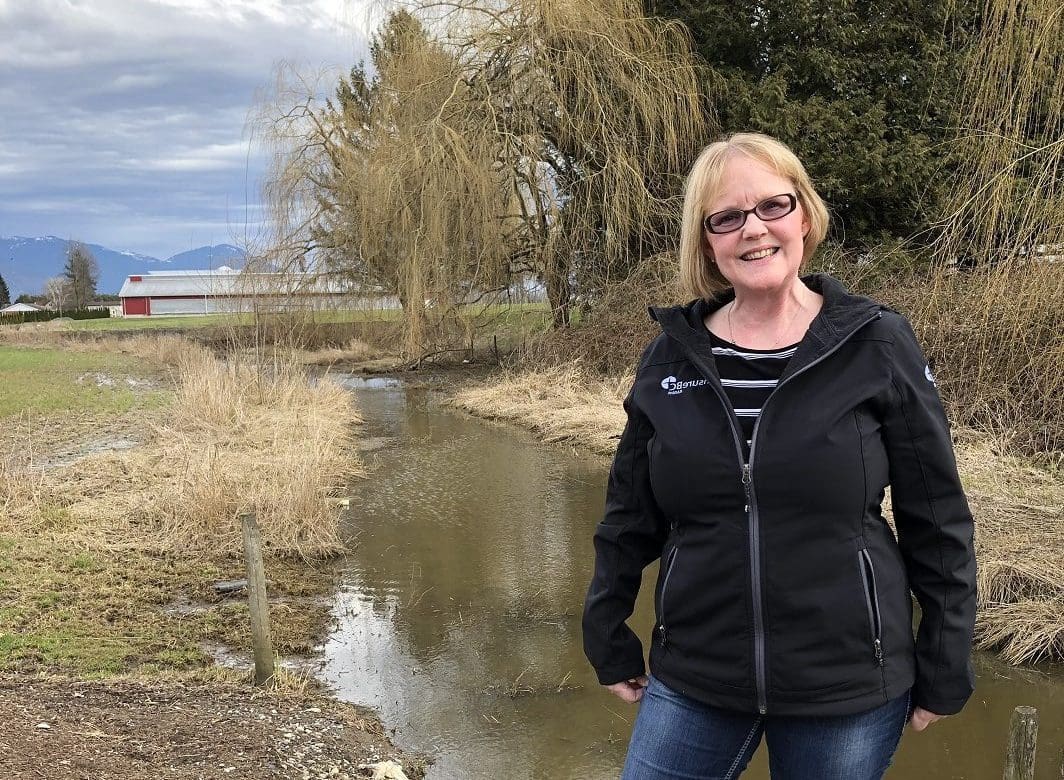 The day Denise Zanatta counted 17 bald eagles in one tree is the day she counted 17 more reasons why she volunteers with DUC. Wildlife is an important part of her life. That's why she's committed to conserving and protecting natural areas like wetlands that they rely on.
"People need to look after the wetlands or they're just going to disappear," she says.
Denise has stepped up to the plate, and her passion and commitment have earned her the title of DUC's Volunteer of the Year for B.C. This is her story.
Denise and her family have lived in Chilliwack, B.C. since 1971. She's an insurance broker and her husband, Richard, has a landscape business. Years ago, they were regular guests at the local DUC fundraising dinner. The event was a family affair for Denise. Her dad was on the committee and was keen to have his family take part.
In 2000, Denise joined her dad as a volunteer on the committee. She helped with the dinners and eventually became the committee's treasurer. Later on, Denise got involved with DUC's youth education programs – a role that led her to bring her family's third generation on board. Her son, Cole, is now also a part of the committee.
Another tradition in Denise's family is spending summers fishing off B.C.'s Texada Island. Fittingly, this also led her to another volunteer opportunity with DUC at its annual Sturgeon Classic Tournament on the Fraser River. The unique event starts on Thursday evening with fishing and dinner on the beach and ends on Saturday night with a banquet and raffle. Denise is once again responsible for treasurer duties – something she's become extremely skilled at over the years.
"I have it all wrapped up and done like clockwork," she says.
"Denise has a real way with people," says Kameron Kabatoff, DUC's senior manager of events and volunteer relations in B.C. "She's a prominent member of the community and works hard to promote the importance of wetlands and wildlife."
Denise's father, Henry Kozler, continues to be an inspiration for her conservation work. He is one of 30 Canadians – and just four British Columbians – who were awarded a Queen Elizabeth II Diamond Jubilee Medal in 2012 for their service with DUC.
Henry, now 82, remains a fixture at DUC's Chilliwack dinners.
"He's still doing the big cash donations and ticket sales," says Denise. "We do very well with the donations. Our community is generous."
It's clear the family has deep roots in the community and deep roots in DUC. Thanks to their service and commitment to both, future generations will be able to enjoy B.C.'s wetlands and wildlife just as they have.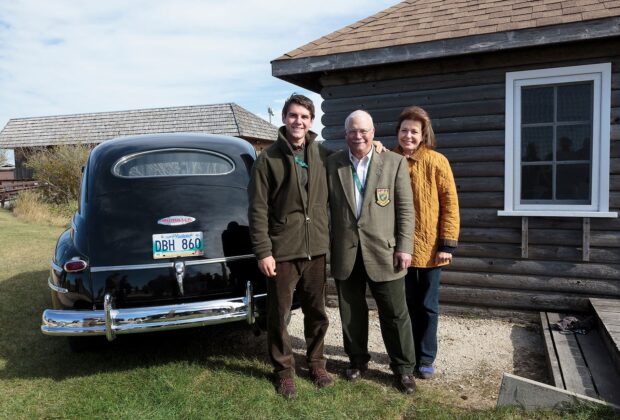 85 Years of Conservation, Grassroots, Volunteers
trueMore confirmation and recognition for George C. Reifel's incredible impact on wetland conservation in B.C. and across North America.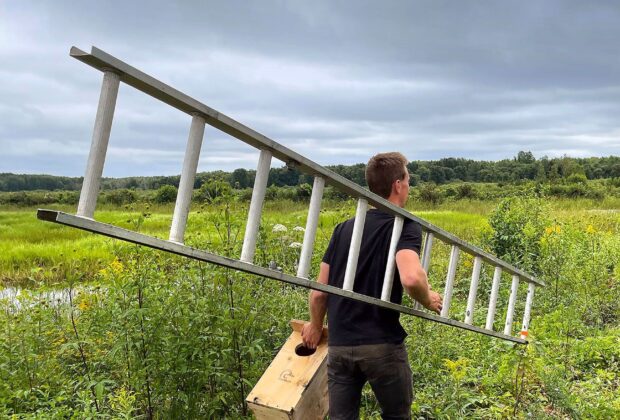 Conservator, Grassroots, Landowners, Volunteers, Waterfowl
trueNest box builders pick up their hammers for many reasons but they all have one thing in common: a personal connection to wildlife and a desire to give back.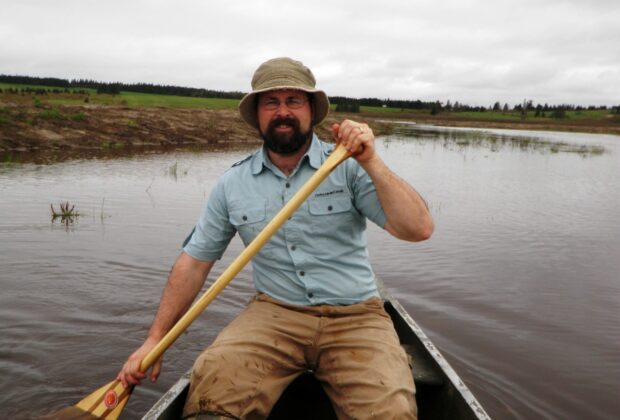 85 Years of Conservation, Atlantic, Grassroots
trueAdam Campbell's path to a successful conservation career began in Canada's Wetland City.