DUC Volunteer of the Year for Quebec
You can tell a lot about a man by the ducks he surrounds himself with.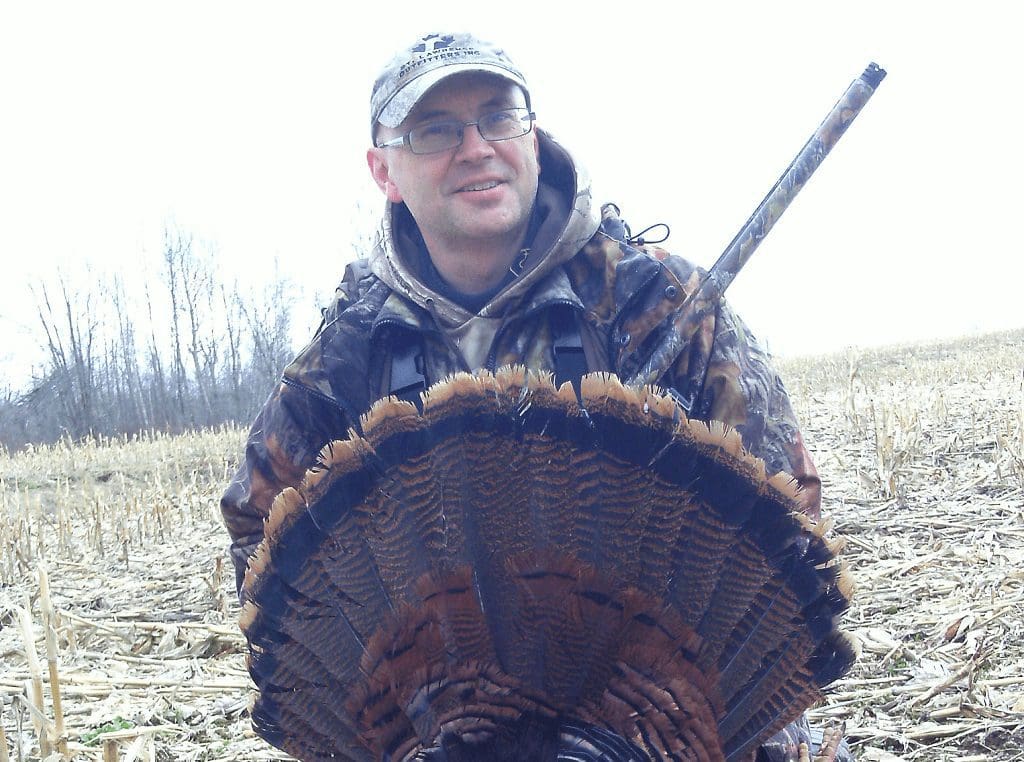 Serge Mathieu's children used to have a game they liked to play.
"When my kids were younger, each time they had a new friend over, within five minutes of coming into the house, they were challenged to find out how many ducks there are in here," says Serge, his voice tinged with amusement.
To see Serge's home is to understand this game. "There's wildlife everywhere. We have DUC prints, wine glasses, our welcome sign, a knife kit…" Serge even has a pair of DUC underwear, given to him as an end-of-year joke by some students enrolled in his wildlife biology class at La Tuque's Forestry school.
Serge hasn't just dedicated space in his home (and underwear drawer) to DUC—he's dedicated 25 years of his life to the conservation organization. "Even though I volunteer for other groups, in downtown [La Tuque] I'm known as the DUC guy," says Serge.
Earlier this year, DUC recognized Serge as DUC's Volunteer of the Year for Quebec. This honour puts him in the running, alongside nine others, for the title of National Volunteer of the Year.
"Passion is the only word to describe Serge," says Alexandre Arcand-Langlois, DUC's manager of events and volunteer relations for the province of Quebec. "The guy is so amazing. He's an ambassador for DU in Quebec."
Serge has channeled that passion into helping organize DUC's Volunteer Congress in Quebec, supporting the launch of three other volunteer chapters, setting up and maintaining nest boxes, helping out (along with the rest of his family) at other chapter fundraisers, and more.
"Usually I say to people my real job is volunteering and my part-time job is where I go to receive a salary to pay for my house, car and everything," he says.
Serge is humbled to be named DUC Volunteer of the Year for Quebec but says conservation isn't a solo undertaking.
"Now more than ever, we need to protect waterfowl, wildlife and the marshlands. I might be nominated as the volunteer of the year, but it's not a one-man job. It requires people all across Canada, and the U.S. too. One person isn't enough. All people together, we can make a change."
While this dedicated volunteer is certain about the need to conserve wetlands, he's less sure about the number of ducks in his home. "To tell you the truth, I have no idea," he laughs. To Serge, making sure there's enough ducks (and wetlands) outside his home is all that matters.
Hear more of Serge's story in Episode 12 of the Ducks Unlimited Canada Podcast.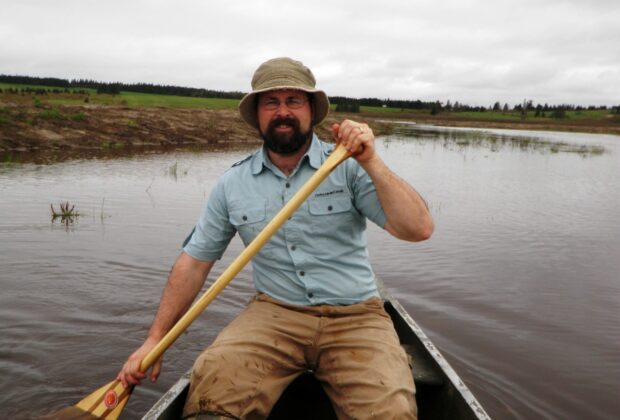 trueAdam Campbell's path to a successful conservation career began in Canada's Wetland City.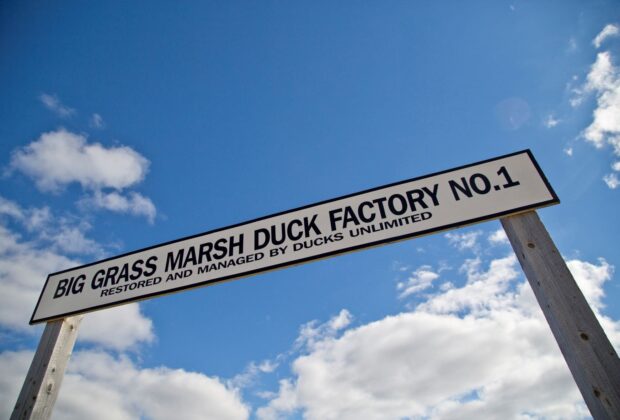 true"Duck Factory #1" set the stage for North American wetland and waterfowl conservation.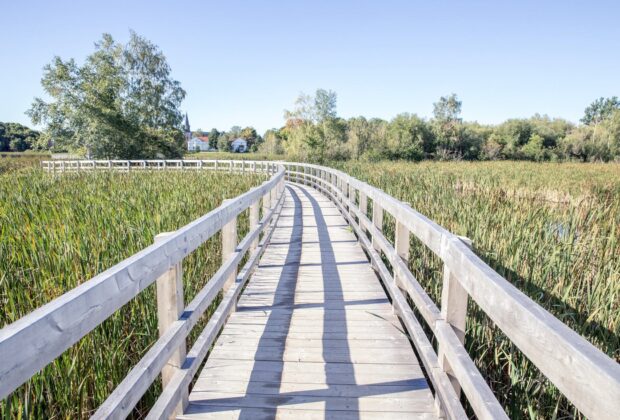 Atlantic, Education, Wetland restoration, Wetlands
trueSackville and its beloved urban wetlands earn prestigious environmental award from the Convention on Wetlands.