It's a bitterly cold day with the wind blowing hard from the north and few trees to hide behind. Scott Proudfoot, though, has grown to cherish the wide-open spaces in the Special Areas of south eastern Alberta.
"I've fallen in love with it out here. It's one of the last places in the world you can see prairie for miles and miles," said Proudfoot, of Youngstown, Alberta.
Each day when he hauls feed or moves fence for the 1,500-head cow herd, it's not unusual to see a snowy owl gazing down from its perch on a power pole or fence post.
"It's amazing to know that this is their winter vacation spot," said Proudfoot, who admires the animals and the ranchers who call the Special Areas home.
The Special Areas was formed in 1938 by the provincial government when the drought of the Dirty Thirties forced more than 25,000 farmers off about 1.5 million acres of homestead land. Some farmers and ranchers stayed, changed the way they farmed and learned to adapt to the land, tackle drought, manage crops and acknowledge the areas' special challenges.
"
I've fallen in love with it out here. It's one of the last places in the world you can see prairie for miles and miles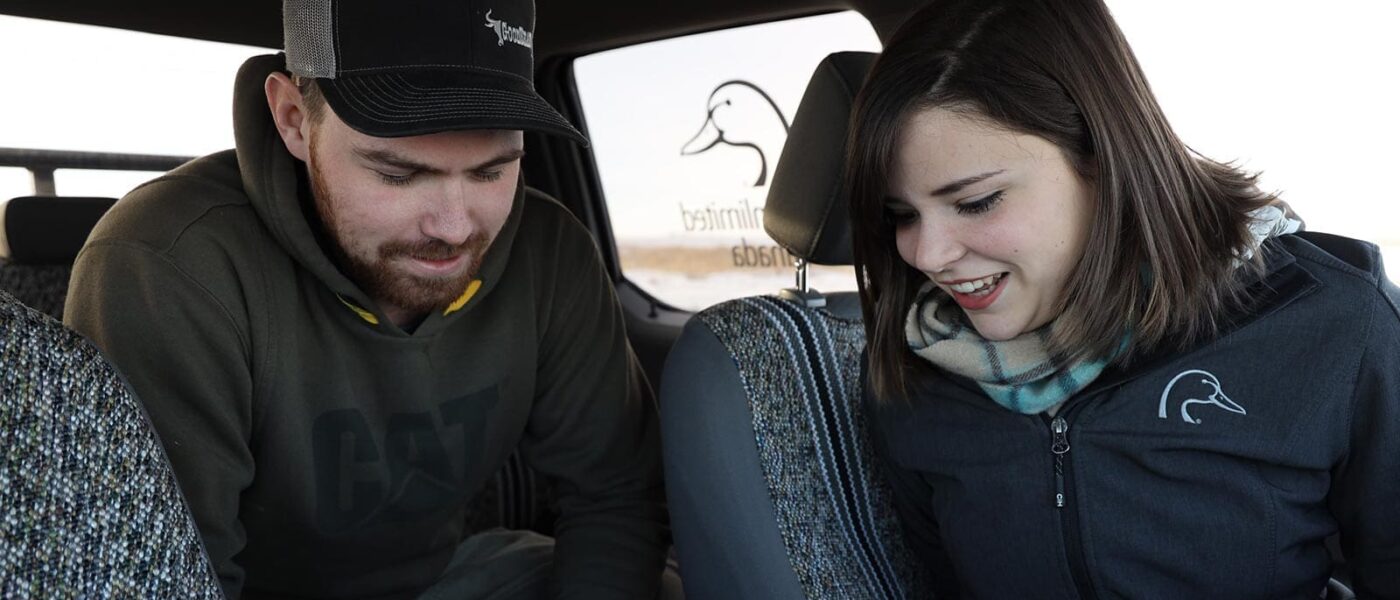 It's now home to Proudfoot, his wife, Kirsten, and children Landon, 4, Carter, 2 and at the end of January, another newborn son.
"It'll be three crazy boys," laughs Proudfoot, as he takes a break from feeding cattle for a coffee at the kitchen table.
Proudfoot grew up on an acreage near Pincher Creek and took Range Management at the University of Alberta. He and Kirsten set down roots to farm with her father, Ian Goodbrand, also of the Youngstown, Alberta area. While their house now is surrounded by a 50-year-old caragana hedge and has a yard full of children's swings, slides and other toys for the growing family, the long-term plan for this family farm is to have flexibility, says Proudfoot, who ran yearlings for a while, had some feeder cattle, and now has settled on growing hay on a section of land.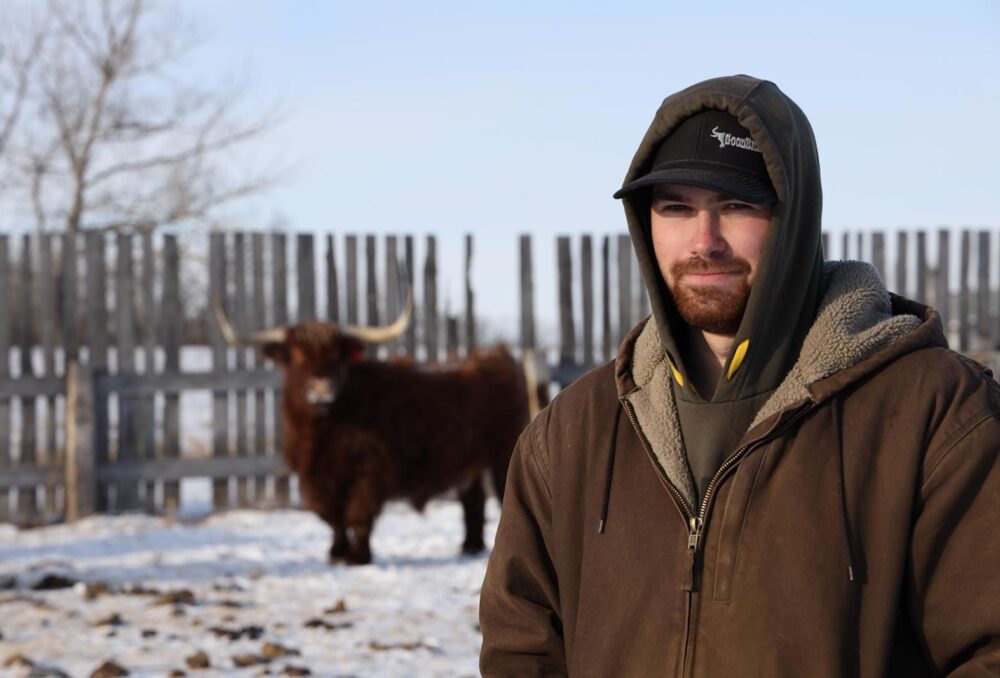 Last year, with some of his land badly in need of rejuvenation, Proudfoot turned to DUC and Nutrien Ag Solutions to take advantage of their forage program and put 110 acres of land into the program with Nutrien's Proven Seed. Not only did the program help ensure a good start for the grassland, but he received $100 per 50 lb. bag cash back which helped him cover some of his input costs.
"It's an attractive program and it helps covers your cost, especially in the first year," says Proudfoot.
Kale Scarff, DUC's conservation program specialist for the Special Areas, grew up in nearby Oyen and works with producers like Proudfoot to encourage forage conversation and perennial grassland crops.
"The program works really well for farmers," says Scarff. "They don't have to change a lot of things and it rewards them for practicing good land management techniques. The land under the program must be kept in hay for 10 years after it is established."
Proudfoot chose Proven's Rangemaster, a grass seed mix of brome, wheatgrass, crested wheatgrass and fescue for his goal of selling small square baled grass hay to horse and cattle owners. The other 530 acres in the section were seeded to a mixture of grass, alfalfa and crested wheat–also for hay.
"Everyone is always looking for hay. It's worked good for me," said Proudfoot, who bought a second hand small square baler and stack wagon to help ensure the hay is put up in good condition.
"It takes a while for grass to get established out here. This is year three of a pretty bad drought, which is why I stuck to the drought tolerant varieties. You are not going to be pushing production out here in the Special Areas," says Proudfoot.
Scarff has toured many of the region's ranches and knows that producers like the program. It also gives them confidence so that they can establish grass in a unique area of the province.
---
Anyone wanting more information about the program should contact their local Nutrien Ag Solution retailer or DUC's Craig Bishop at c_bishop@ducks.ca.
DUC and DUC and Nutrien Ag Solutions™ Forage Program
Hay and quality grassland for grazing was hard to come by in parts of the prairies, we have a solution.
Learn more today