story
/
Landowners, Water, Wetlands, Wildlife
Manitoba farmer appreciates wetlands during prairie drought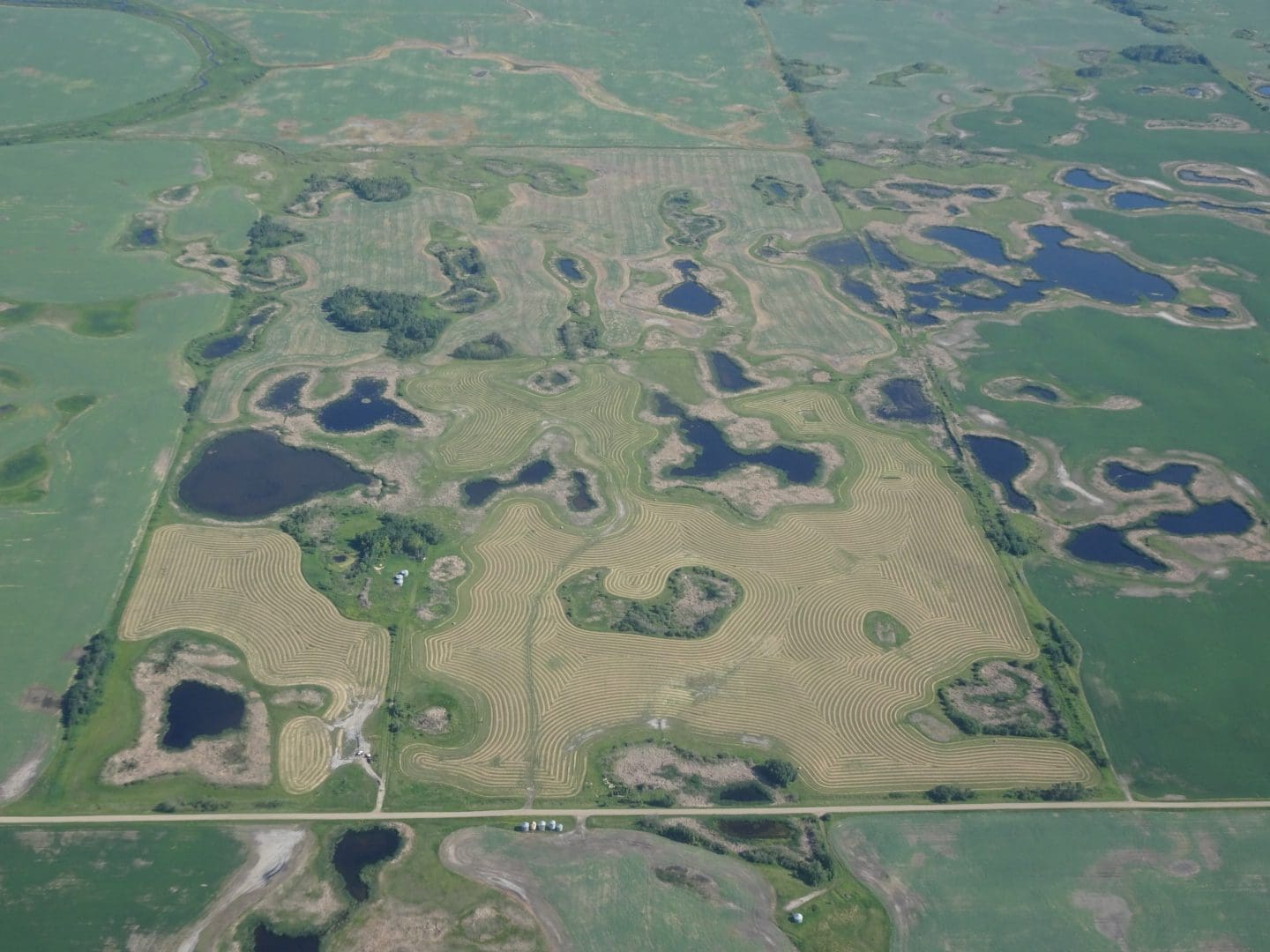 With exceptionally little rainfall on Manitoba fields in the 2021 crop season, the true value of retaining wetlands on farmland has become even more apparent.
"This is the kind of year that shows maybe less bulldozing and more water around is a good thing to have," says Russell Thompson. "I personally feel the wetlands are useful to me as a livestock producer."
The Hamiota-area farmer recently signed a conservation agreement with DUC to preserve areas of natural habitat on a half section of land purchased a few years ago. After more than 40 years of continuously cropping, the soil had poor health including salinity issues.
A conservation agreement fit perfectly with Thompson's goals: preserve the wetlands; use the perennial grasslands and bush habitat for grazing; and regenerate soil health by using management practices that best integrate his cattle and grain crops to ensure a sustainable operation, both financially and environmentally.
"The conservation agreement works well, as my goal is to work cattle and grain farming together," he says. "I can utilize more marginal land for the livestock, and use them to recharge the soil health by letting Mother Nature get back to work.  In the end, I am aiming for a lower input style of rearing livestock and cropping."
A conservation agreement that works for everyone
The conservation agreement protects approximately 100 acres (40.5 hectares) of existing wetlands and restores another seven acres of previously drained habitat.  It also protects 12 acres (4.85 hectares) of native upland that connect six of the waterways, providing a block of undisturbed habitat for waterfowl and other wildlife.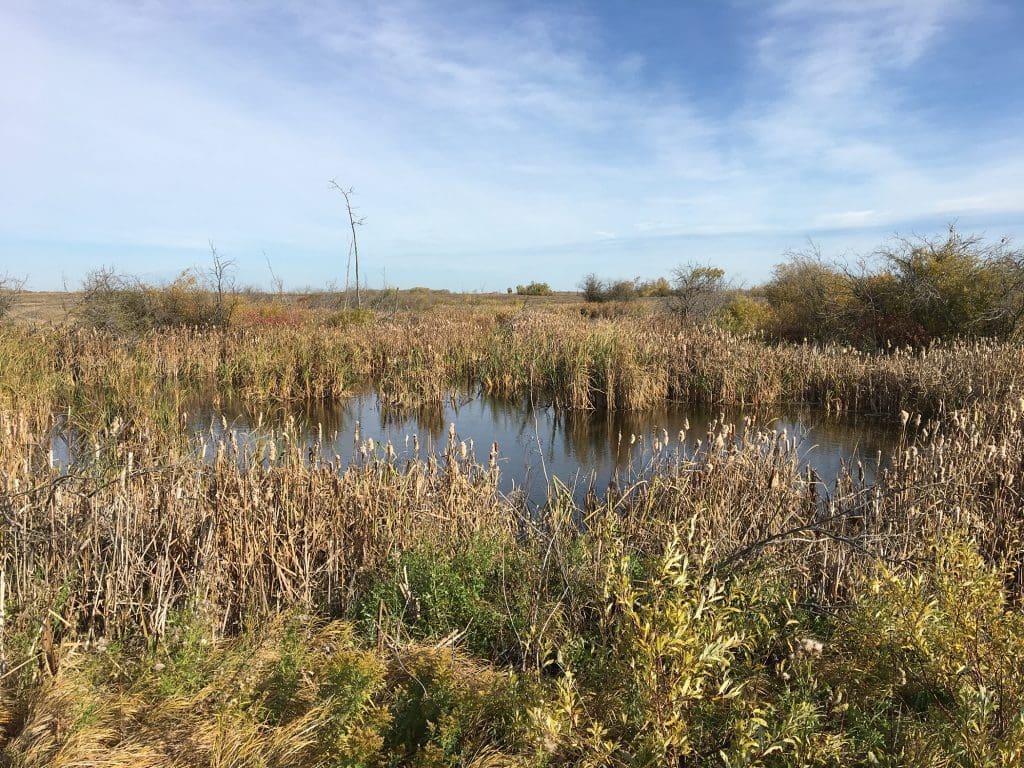 Thompson chose to work with DUC Manitoba staff because of his good experiences with their forage programs.
"From there, I got talking with them about a conservation agreement on the half section and it seemed to fit with the way the land was because of the number of waterways on it," Thompson says. "The people I was dealing with were excellent. There was no pressure, they made it easy, and they certainly wanted to make sure that the agreement works for both parties."
The DUC agreement allows plenty of flexibility for Thompson to meet his farming needs while conserving important wildlife habitat in perpetuity – both important considerations for this fourth-generation farmer.
"My great-grandfather settled this farm in the early 1900s and we have had purebred shorthorn cattle on it ever since," he says.
With the fifth generation due any day, Thompson and his wife Jessica are looking forward to more conservation projects with DUC.
"There are a lot of things I like trying on my own land, and I want to look at every option to make the most out of what resources I have," he says. "It's been good dealing with DUC so far, so I would certainly look at more conservation opportunities in the future if things line up."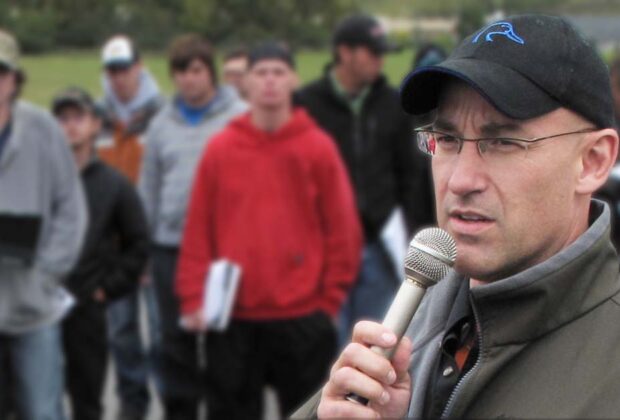 85 Years of Conservation, Landowners, Partnerships
trueDUC employee Ken Gross credits a strong team, partnerships for his successful conservation career.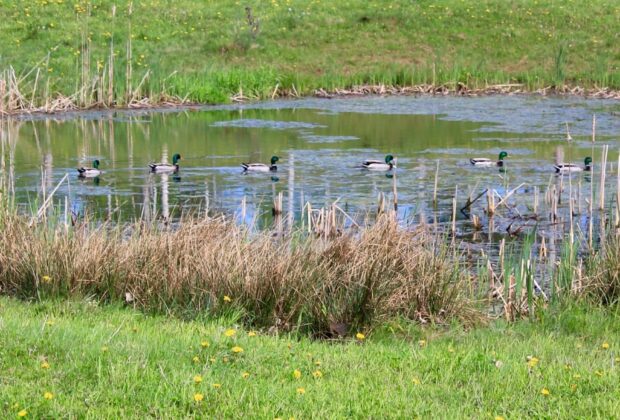 85 Years of Conservation, Atlantic, Landowners, Wetlands
trueThe owners of Rustaret Farm in P.E.I. practise what they teach for the benefit of livestock, biodiversity and the environment.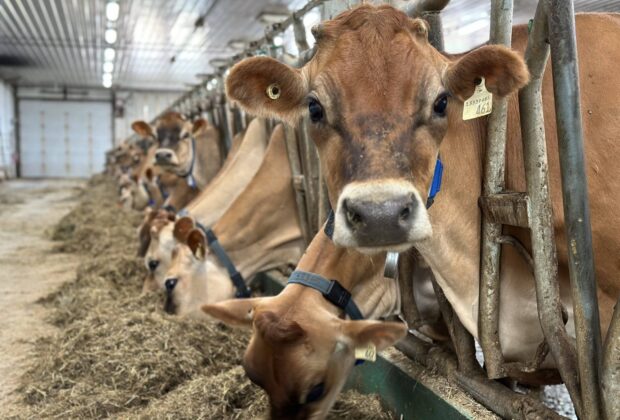 85 Years of Conservation, Landowners, Partnerships
trueCows and wildlife thrive thanks to farm family's love of nature and wild spaces that work with agriculture.