Land near Brandon homesteaded by a man who came to Manitoba in 1870 with the province's first police force is being permanently conserved by the longtime owners and DUC.
"These 318 acres are a real glimpse into the plants and wildlife that thrived in southwest Manitoba before agriculture changed the landscape," says Mark Francis, DUC's manager of provincial operations in Manitoba. "We are thrilled to work with the Hamel family to protect this piece of prairie history."
Owned by the Hamel family for the past 75 years, the farm contains dozens of natural marshes and native grasslands which remain intact after 150 years of agribusiness.
"I think he'd be happy," says Barb Saylor, who worked with her sister and two brothers to fulfil their late father's desire to preserve and protect the rolling fields south of Alexander. "He wasn't a real emotional man but I believe he'd be quietly pleased."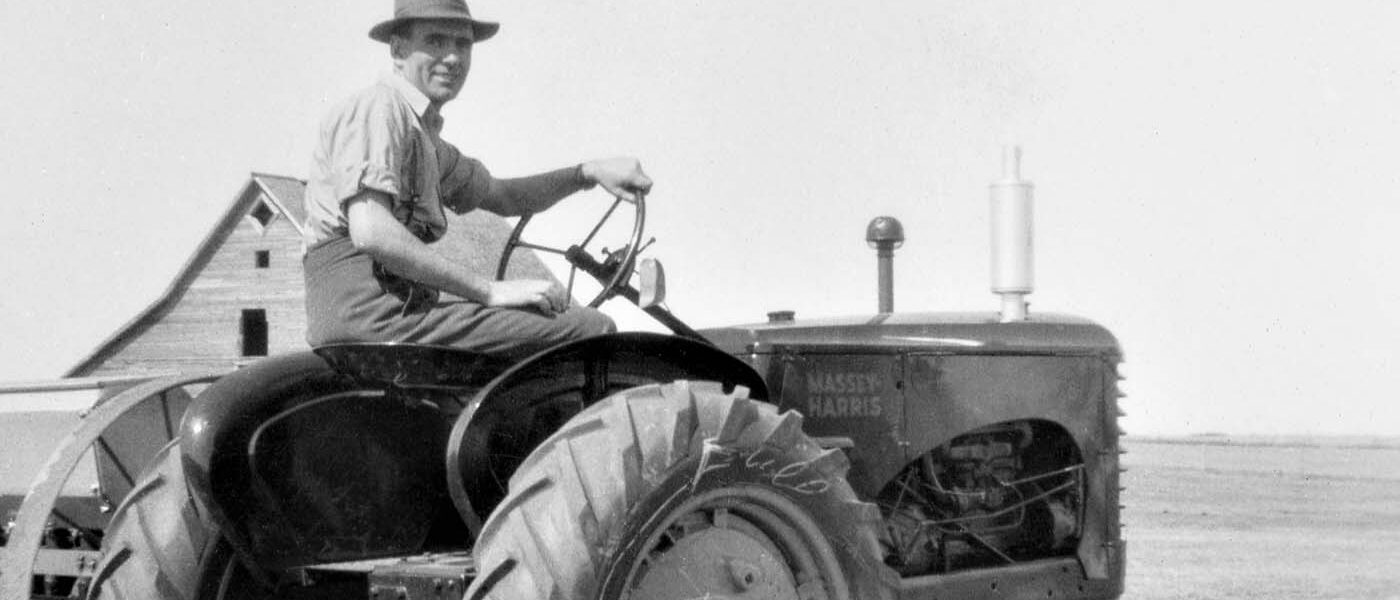 Donated land has colourful past
Originally from Saskatchewan, Roland Hamel came to southwest Manitoba in the 1930s as a harvest worker and stayed after securing a full-time job as a farm hand. He married Eileen in 1945 in Brandon, while serving with the Canadian army and air force during World War ll.
Assisted by the Veteran's Land Act (VLA) —legislation designed to transition soldiers into farmers— Roland began farming a half section of land in 1946.
"He always wanted to farm," explains Saylor. "I think he knew exactly the farm he wanted. He knew the district quite well from being a farm labourer. The VLA helped with start-up money and equipment. Draft horses were $70 a pair and dad got two Percherons…Bob and Jack!"
Another military veteran had homesteaded Hamel's property in the 1800s. William Holmes Acton came from Ontario in a military troop sent by the Canadian government in 1870 to assert control over the newly created "postage stamp province." For his service, Acton was entitled to 160 acres (65 hectares) and he moved onto land south of Alexander in 1883.
After Acton fell from his horse and could no longer farm, the land passed to his sons and was eventually sold in the early 1900s to William Logan, remaining in his family until 1945 when a grandson sold it to the VLA.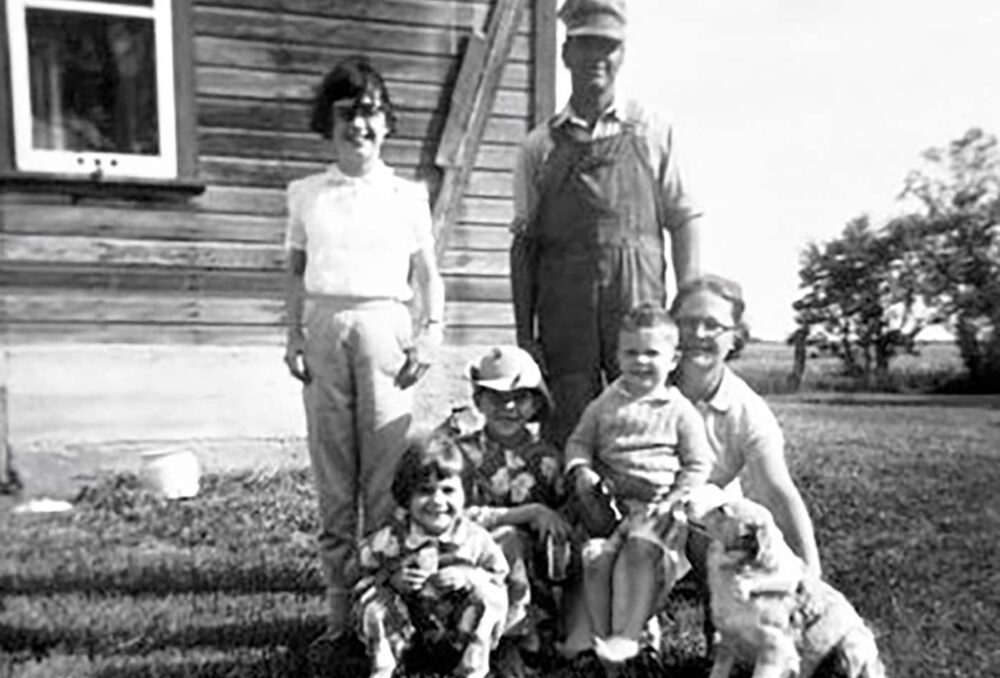 Wetlands and unbroken grassland attract wildlife
"I don't think it was the richest farm in the world. But it was a good place to grow up and a good time to grow up," recalls Saylor. "You could go for miles on your bike. I remember going to a nearby abandoned farm to pick lilacs in the spring because we didn't have lilacs in our yard."
Hamel ran a mixed farming operation with chickens, pigs, dairy and beef cows, and some crops. Remarkably, the property still contains over 100 acres (40 hectares) of unbroken native grassland and 72 acres (29 hectares) of intact wetlands within a significant ecological area that offers habitat for pintail and canvasback ducks, pied-billed grebe, American coot, common snipe, sharp-tailed grouse, mourning dove, American robin, red-winged blackbird, yellow-headed blackbird, great blue heron, muskrat, moose, and white-tailed deer.
Land donation honours landowner's wishes
Before passing in 2003, Hamel researched options to preserve his land.
"
Dad saw the farming practices around him, with neighbours bulldozing sloughs to put more ground into production, and he didn't like it. He wanted the farm to become natural habitat with whomever it was we decided could do that for us. We decided Ducks Unlimited would be the best.
Francis and his staff worked with Saylor's sister Sandra Kirkup to help the family realize their vision. Several options were presented for consideration including: a Conservation Agreement (CA) where the landowners retain title and the habitat is legally protected; and a donation of either the land or CA through a planned gift.
"Land donations to DUC are rare," admits Francis, "although we do hold a number of donated properties and are seeing increasing interest around donations or bequests, as landowners look for opportunities to preserve something important to them."
DUC issues a charitable tax receipt for every contribution to its conservation mission and each solution is tailored to the needs and wishes of the landowner. When supporters wish to donate through their will, DUC's Feather Society provides estate planning to ensure the gift of land, life insurance, retirement savings or stocks will create a lasting conservation legacy.
"It was a real pleasure to work with Sandra and the family on this amazing tract of habitat," says Francis. "The land's history and its value to waterfowl, wildlife and the local community cannot be overstated."
After donating the land in 2019, the family gathered with DUC representatives for a dedication ceremony on August 20, 2022. Among the Hamel family attending were Saylor, Sandra Kirkup from Edmonton and brothers Donald Hamel from Port Moody, BC, and Robert Hamel from Calgary, Alta.
"We are so looking forward to this," says Saylor. "This may be the last time we ever see the place."