story
/
Pacific Coast, Wetlands
Fewer feathers at East Marsh
DUC safeguards important wildlife habitat at the Serpentine Wildlife Management Area.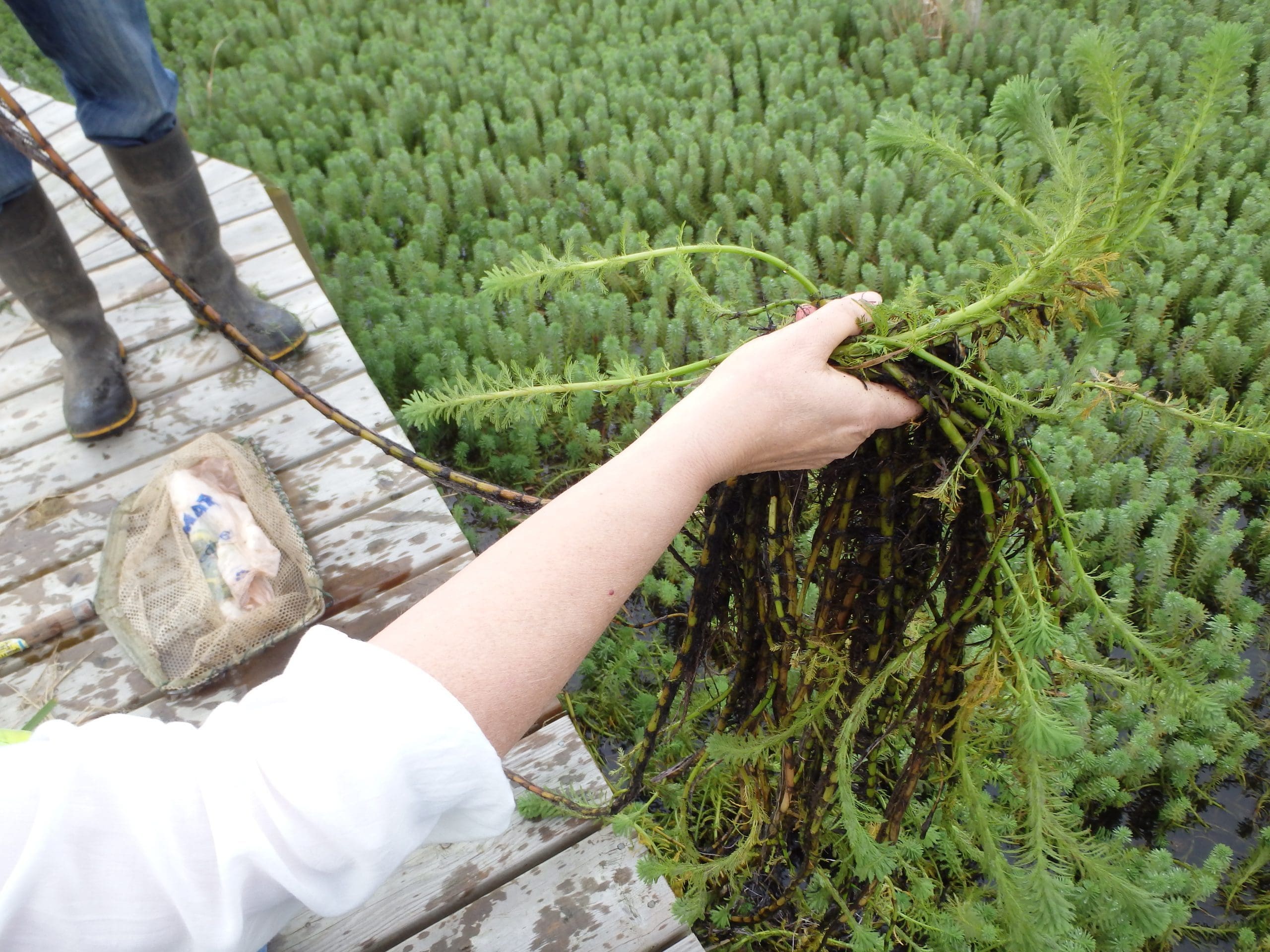 If DUC staff are successful, there will be fewer feathers at the Serpentine Wildlife Management Area by the end of the year. "Our goal is complete eradication," says conservation specialist Matt Christensen. This bold (and surprising) statement is good news for nature lovers, insects, native fish species, wildlife and…waterfowl.
Because the feathers DUC plans to eradicate from this wildlife management area don't belong in Surrey, B.C. Rather, they're at home along the Amazon River, in South America.
Parrot's feather (Myriophyllum aquaticum) is an invasive aquatic plant, sometimes found in aquariums and at garden centres. It was discovered in Serpentine's East Marsh in 2014, and threatened to overrun the marsh completely.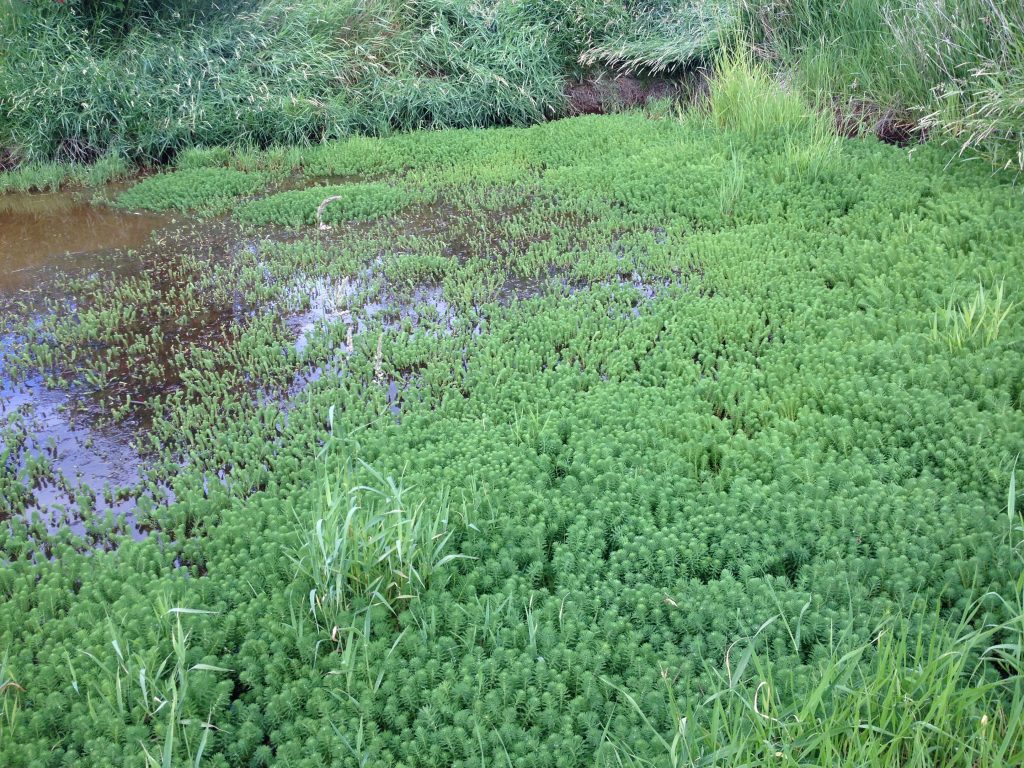 How did this aquatic plant, native to South America, wind up in a B.C. wetland?
It likely was a pet owner who introduced the plant into the East Marsh when they emptied their aquarium (containing parrot's feather) into the wetland. Once in the wetland, "the plant created a dense mat across the surface of the water," says Christensen.
When parrot's feather spreads across a body of water, it blocks sunlight from penetrating the water's surface. This prevents native aquatic plants from growing, and in turn, reduces the amount of dissolved oxygen in a wetland—suffocating it.
"Many waterfowl wouldn't have anywhere else to go if this habitat was no longer there," says Christensen. "They'd likely end up on farmers' fields, where they'd impact crops," he adds.
Rather than allow the wetland to be overrun by this aggressive plant, DUC began a multi-year restoration project that will continue this summer.
"The first year we found parrot's feather in the marsh, we initiated a drawdown," says Christensen. Conservation specialists conducted drawdowns by opening water control structures that keep water on the marsh, and allowing the wetland to drain. While this process benefits native plants, it can kill invasive species, like parrot's feather. "It has really reduced the presence of the plant at the wetland."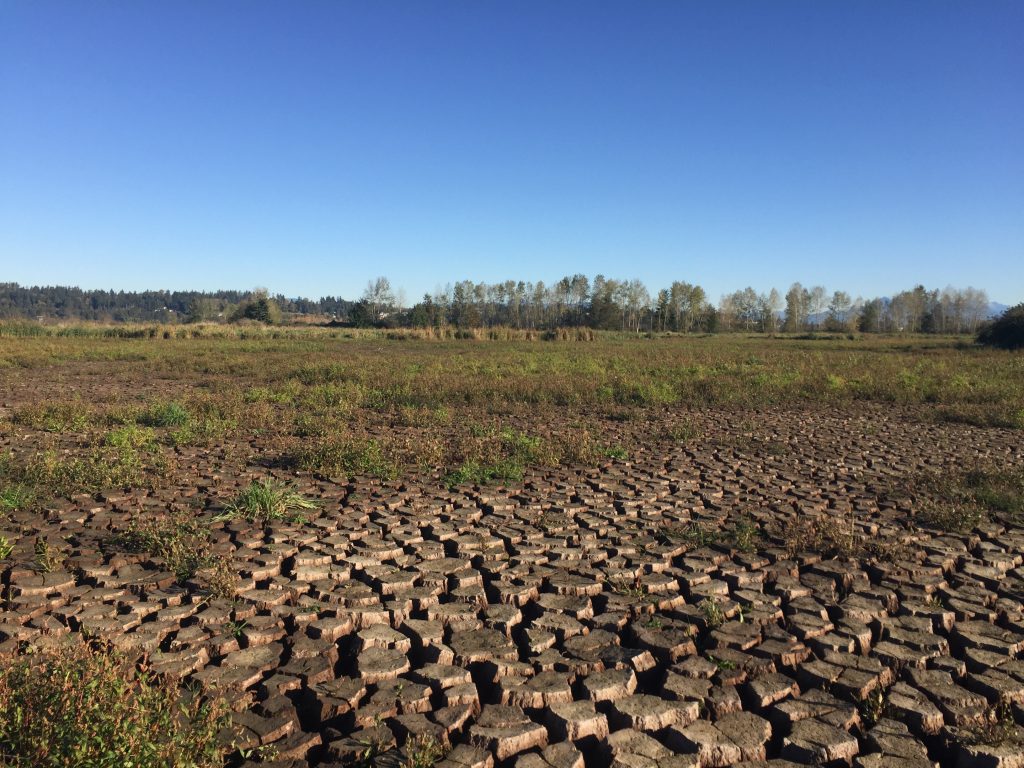 A drawdown at East Marsh. ©DUCDUC conservation staff plan to conduct a drawdown again this year, and for the first time at East Marsh, they'll introduce a tool common to many gardeners.
"Once the marsh has drained, I'll take a roll of burlap and cover spots that continue to retain moisture," says Christensen. He notes that the biodegradable material will prevent sunlight from hitting any surviving parrot's feather and kill it. "Our plan is to eradicate this plant."
So when waterfowl are searching for a "pit stop" where they can refuel during their migration journey, they'll continue to flock to East Marsh and the Serpentine Wildlife Management Area.
Thanks to DUC, there they'll find good habitat…and birds of a feather.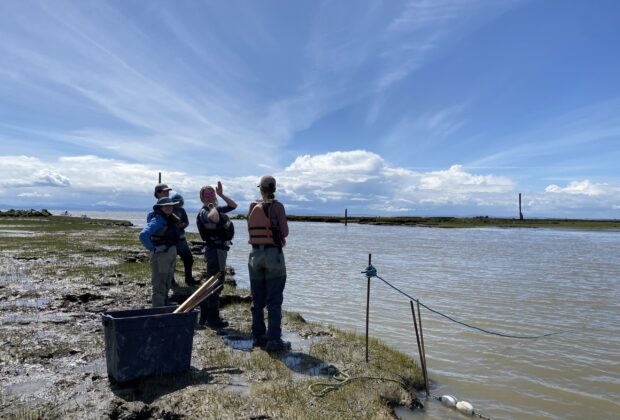 85 Years of Conservation, Biodiversity, Pacific Coast, Partnerships
trueDUC and Raincoast Conservation Foundation are restoring natural infrastructure in the Fraser River Estuary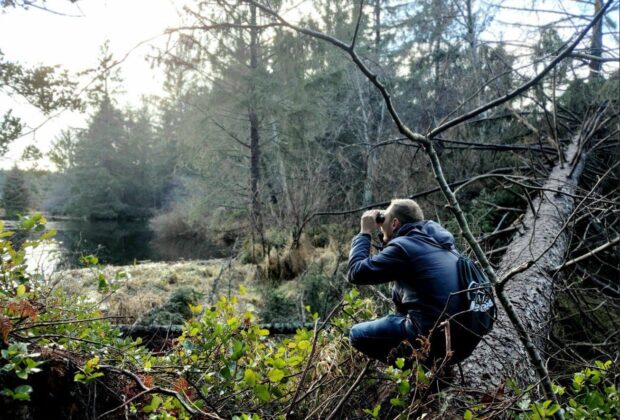 Biodiversity, Pacific Coast, Science, Volunteers
trueMarshKeepers support on-the-ground conservation by visiting sites and recording their observations.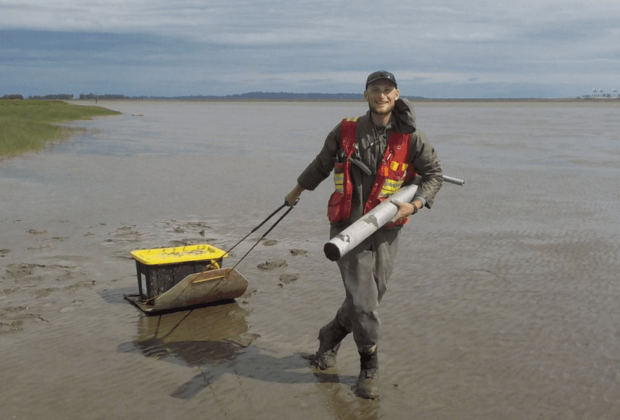 Pacific Coast, Policy, Science
trueHealthy watersheds are potent natural defences but many in B.C. need repair due to mismanagement and damage.