DUC will be joining the City of Surrey, along with the BC Wildlife Federation and the Friends of Semiahmoo Bay Society to discuss the vital role wetlands play in urban settings.
The event takes place February 1 at the Surrey Nature Centre at Green Timbers Park from 1:00 to 4:00 p.m.
DUC biologist Megan Winand says the biodiversity of wetlands make them a priority when it comes to a community's health.
"There's such much going on in these wetlands, it's truly fascinating," says Winand, who spearheads DUC's invasive species control in B.C with biologist Matthew Christensen. "From providing habitat to waterfowl and wildlife, to helping filter and absorb pollutants for cleaner water, their health and conservation needs to be a priority going forward."
Winand also points to their role in protecting against storm surges with their ability to absorb vast amounts of water, to their sheer beauty they provide for recreational opportunities.
"As the effects of climate change become more and more prevalent, it's so important that we fight to save wetlands. Whether it's wildfires in the summer or flooding and storm surges in the spring, wetlands are at the forefront that battle."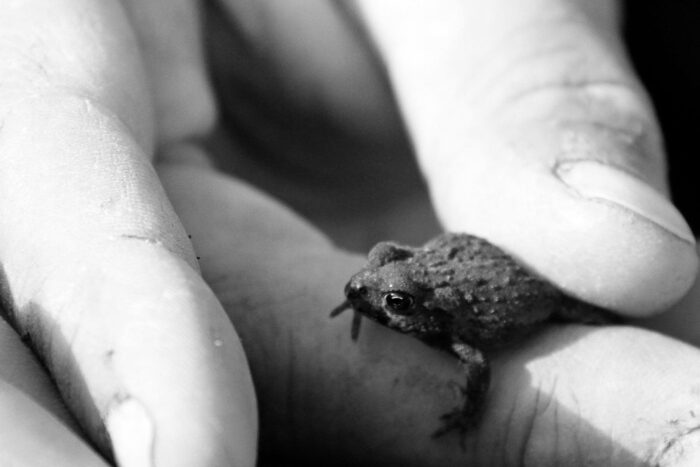 Sea-level rise and flood mitigation
Winand said with sea-levels expected to rise by up to 50 centimetres by 2050, the infrastructure in place, like dikes, pump stations, and flood walls will be increasingly under greater stress. Investing in wetlands is going to be essential to help alleviate that stress.
For years, communities drained, paved, and filled in wetlands to make way for development or expand farming operations. Wetlands, sadly, became an afterthought. In B.C., an estimated 80 per cent of wetlands have been destroyed or altered in developed areas. As the population around the province continues to grow, the pressure to build housing and amenities persists.
Surrey, one of the fastest growing cities in Canada, saw its population jump 11 per cent between 2011 to 2016. Infill in what used to be green space continues inside city boundaries. Combined with the fact that 20 per cent of the city's land is vulnerable to coastal flooding as the risk of sea-level rise increases, the emphasis on protecting and restoring urban wetlands is ever more critical.
The wetlands and other natural habitats DUC works to conserve, restore and manage provide valuable ecological services including flood and drought mitigation, water filtration, protection from sea-level rise, as well as carbon storage and sequestration. They also provide essential habitat for species at risk.
The city is focusing on nature-based solutions that mimic natural functions of an ecosystem to improve flood control and improve the environment. Surrey has been working with a number of NGOs, including DUC, to help advance discussions and adapt to changes that are coming.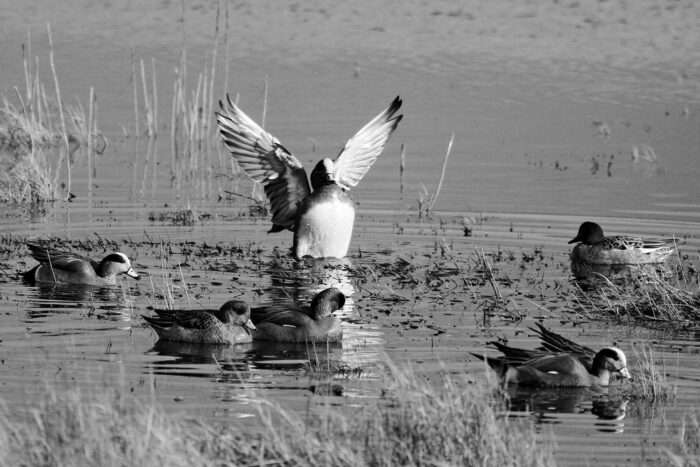 Surrey takes action
While accommodation for growth is critical for the city to thrive and grow its tax-base to pay for much needed infrastructure, it has also recognized the critical role green spaces play inside its boundaries. The city has developed its own Sustainability Charter that helps shape its policies, and has been coordinating with numerous groups, including Ducks Unlimited Canada, on its Coastal Flood Adaptation Strategy to combat the threat of sea-level rise.
Marg Cuthbert, President of Friends of Semiahmoo Bay, said the concern for the loss of salt marsh in Boundary Bay and the ongoing pressure in the watershed for development in vulnerable ecosystems prompted them to take action.
"We first started a World Ocean Day festival in the early 2000s and more recently a World Wetlands Day with the City of Surrey," said Cuthbert, who co-founded the organization in 2001. "We understand the need to raise awareness about the importance of wetlands, the services they provide and of course the amazing wildlife that relies on the diversity of wetlands to survive. We also appreciate DUC's participation providing a talk on wildlife in wetlands. We're looking forward to February 1 to learn about and celebrate wonderful wetlands."
To take part in World Wetlands Day in Surrey, register by January 31, 2020 by calling the Surrey Nature Centre at 604-502-6065.