Building habitat with hammer and nails
DUC CEO Greg Siekaniec spends his days safeguarding habitat for waterfowl and wildlife. However, last week he put on a tool belt to help build a home for a young Winnipeg couple and their daughter. In his books habitat is habitat—and it's essential for all.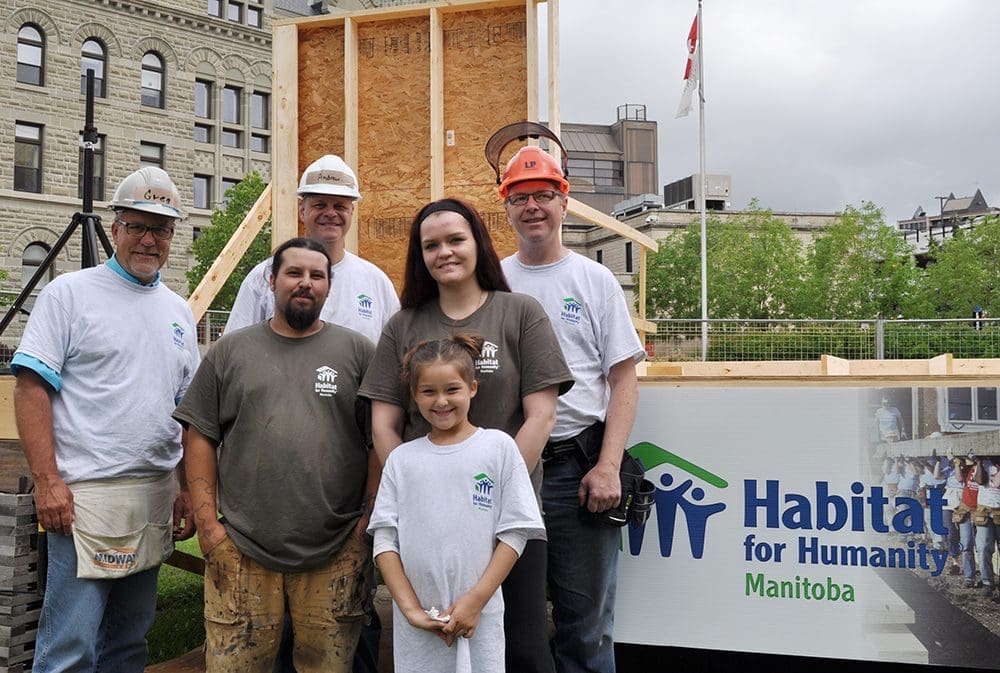 Kyle Warren and Sasha Ward have never experienced anything quite like it before. It's a muggy Monday morning in front of the University of Winnipeg. And they're at a formal media event, complete with camera crews and a master of ceremonies. The pair sit with their eight-year-old daughter Hailey, and wait for their turn to speak. As they approach the podium, they appear a little nervous and unsure. But Warren's simple words, carry great meaning.
"Thank you."
——
In 2007, Habitat for Humanity launched the Indigenous Housing program, in an effort to address housing issues facing First Nations, living on and off reserve. As part of the program, interested candidates go through a rigorous application process. If accepted, they complete 500 volunteer hours, and make regular payments on their new or renovated home.
Earlier this year, Kyle Warren contacted his local Habitat for Humanity office to inquire about the program. In February, he learned his family had been accepted for a new home. "I have no words on how good it feels. It's absolutely amazing," says Warren.  The couple and their daughter have been planning ever since.  "We've been talking about it non-stop," says Ward.  Topics under discussion include what colours the rooms will be painted, and what to plant in the garden.
After this Monday morning's formal announcements, their dream came one step closer to reality.
Outfitted in steel toe boots and hard hats, the couple began building their future home, with guidance from Habitat for Humanity construction staff.  Construction will continue at 515 Portage Ave. for two weeks. The frame will then be moved to a lot in Point Douglas, a community in Winnipeg's north-end.
Warren and Ward were joined by a dozen volunteers and project sponsors—people, who up until that morning were strangers. "To see there's still great people out there who will take time out of their lives to help other people…I think it's absolutely amazing," says Warren.
One volunteer was Ducks Unlimited Canada (DUC) CEO Greg Siekaniec, a member of the Sustainable Forestry Initiative's (SFI) board of directors. An independent non-profit organization, SFI promotes sustainable forestry and has pledged $100,000 over three years to Habitat for Humanity Canada's Indigenous Housing program.
While Siekaniec's day job typically has him working with DUC supporters, staff, and partners to create and safeguard habitat for waterfowl, building a home for a young family aligns with his larger view of community and conservation.
"We need to work together on all aspects of community. Whether it be to build housing or for conservation," says Siekaniec. In his previous life, Siekaniec was a building inspector in the state of Minnesota, before finding his true passion: conservation. He's especially impressed that the future homeowners rolled -up their sleeves to help with construction.
"They're putting labour and equity into their own home, and I think that will create a true connection with the house once they get it."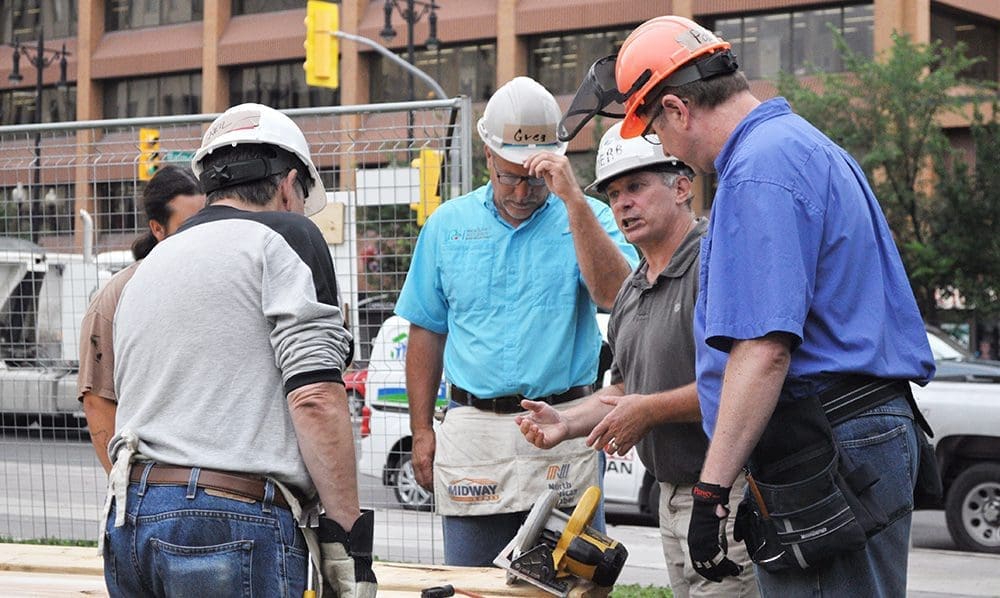 Near the build site, Warren's grandmother Roanna Hepburn, monitored the progress. When the bungalow is complete, it will be located just two blocks away from her home.
"My heart is just so full right now," she says. "I just can't thank Habitat for Humanity, and all the sponsors enough. Everyone's working together so efficiently."
At lunch, construction stalled, and the media packed-up their gear. The soon-to-be homeowners dropped their work gloves to discuss their future residence a bit more.
"What I really want to do is plant a maple tree in the backyard," says Warren. "In Winnipeg you don't see a lot of maple trees, and I'd love to have one in my backyard. I want to plant it the first summer after we move in, because I want it to be as old as our house."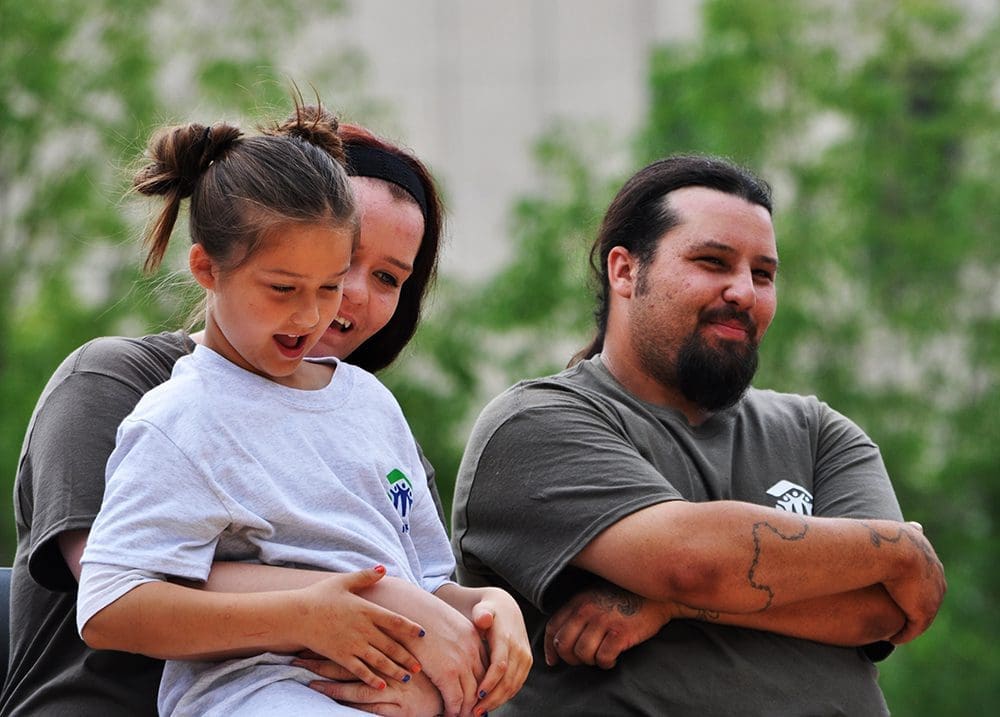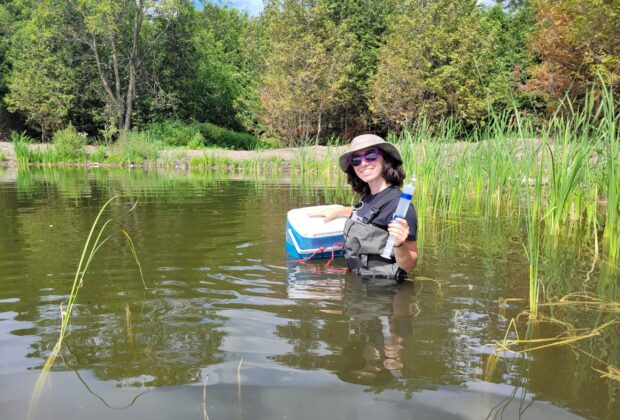 Partnerships, Science, Wetlands
trueSara Abate had the opportunity to conduct her field work and learn under the guidance of DUC's research scientists.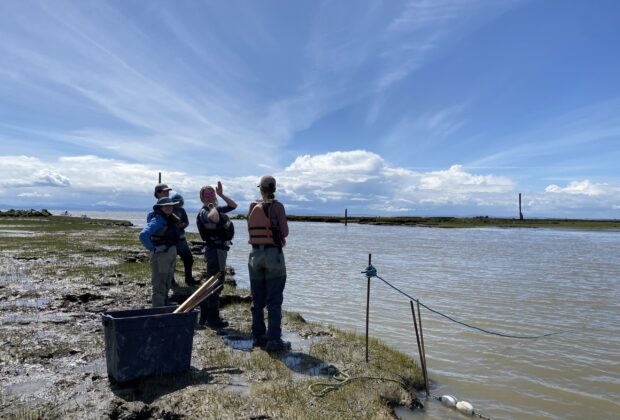 85 Years of Conservation, Biodiversity, Pacific Coast, Partnerships
trueDUC and Raincoast Conservation Foundation are restoring natural infrastructure in the Fraser River Estuary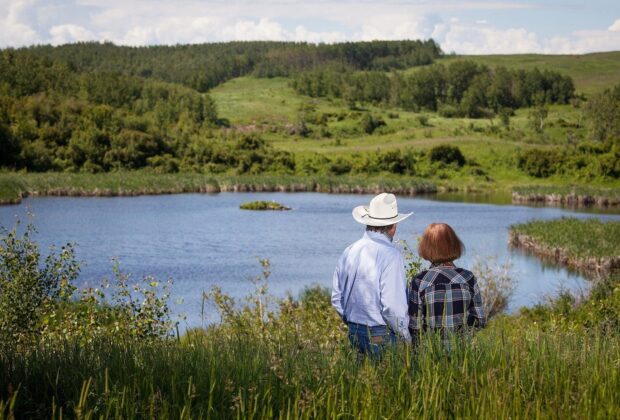 85 Years of Conservation, Partnerships, Prairie Pothole Region
trueATB's decade-long financial commitment leaves a legacy of conservation.