As he manoeuvers his ATV down a granite slope, Mark Wilson catches the first glimpse of his destination—a remote lake in Northwestern Ontario. He's riding a designated trail with a compact boat and portable outboard in tow. His family is on the trail behind him.
"This little lake is a special place for us," says Wilson, a DUC supporter. "It's a quiet get-away, but it's also an exciting place. We see lots of wildlife. And we catch lots of walleye."
The family has made many memories here. Wilson hopes his children will share it with their own children one day, too. He knows that conservation efforts are needed to protect places like this for future generations.
Outdoors-people like Wilson understand that being environmentally responsible is an important part of exploring Canada's wilderness. That includes using designated trails and following riding regulations. It means taking care to leave nothing behind. And it means choosing products from conservation-minded companies.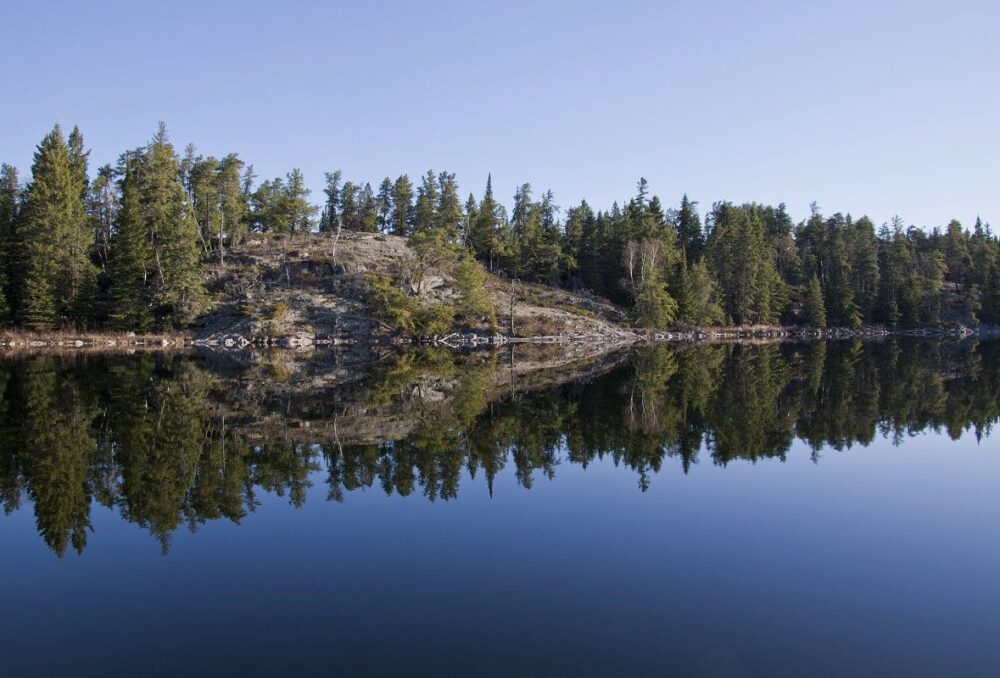 Honda Canada's culture of conservation
Honda power products have a legacy of environmental leadership. More than 50 years ago, the company's marine division became the first to offer four-stroke outboards exclusively—which are cleaner, quieter and more efficient than two stroke motors.
Today, conservation is part of Honda Canada's corporate culture. Now, in its second year of partnership with DUC—a leader in wetland conservation—Honda Canada is making habitat conservation an important part of doing business.
"Honda does more than create sustainable products and processes," says James Marchand, assistant vice president, Motorcycle, ATV & Power Equipment at Honda Canada. "Our dedication to reducing our environmental footprint inspires how we work in every way. We're on a mission to ensure Blue Skies for Our Children, protecting the Earth for future generations."
The company knows that customers like Wilson want to protect the wilderness they access using Honda side-by-sides, ATVs and outboards. That's why Honda Canada donates its world-class power equipment to support DUC's grassroots fundraising efforts. It also offers special discounts to DUC supporters to encourage more people to get outdoors and to choose cleaner, more efficient products.
Win a 2019 Honda ATV
Enter for a chance to win a 2019 Honda TRX500 Rubicon and learn how you can take advantage of special Honda discounts, available to DUC members.
Enter now