story
/
Partnerships, Waterfowl
Migratory milestones
The centennial anniversary of the Migratory Bird Treaty is reason to reflect and celebrate.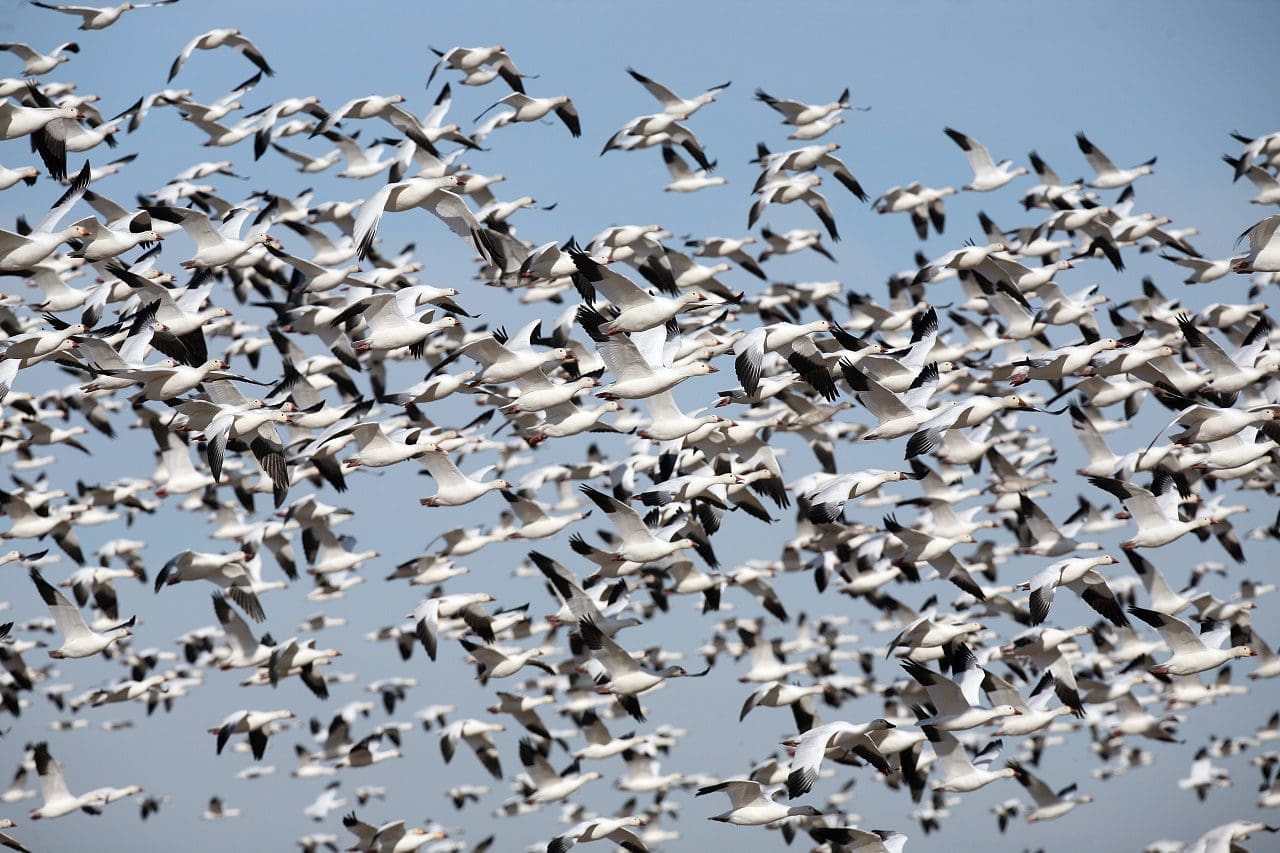 Picture this: North America at the turn of the 20th century. Migratory birds are all the rage, but not in a good way. In the absence of limits or seasons, waterfowl and other bird species are hunted year round for the market and restaurant trade.
Amateur naturalists collect birds for taxidermy, a popular pastime. Men and women adorn themselves in the latest fashions, festooned with feathers.
At the same time, forests, coastlines, grasslands and other natural habitats are cleared as human settlement expands across the continent.
Migratory birds are in trouble.
The Great Auk and Labrador duck were already extinct by the 1880s. In 1914, "Martha," the last passenger pigeon, a species that once numbered in the millions, died in the Cincinnati Zoo.
Early conservationists like Henry Henshaw and Wells Cooke, who had witnessed dramatic declines in once common bird populations, demanded action to preserve North America's bird life. So did a growing number of people troubled by Martha's death. They realized a similar fate awaited other species.
They got their wish in August 1916, with the signing of the Migratory Bird Treaty between the United States and Great Britain (on behalf of Canada). Also known as the Migratory Birds Convention, it's the cornerstone of international efforts to conserve birds.
Fast forward to 2016. What a difference a century makes. Today, most waterfowl populations are considered healthy. Many duck species are at record highs and some goose populations are considered overabundant. But our work is far from over. Despite the success waterfowl populations have enjoyed from continental conservation efforts, wetland habitat continues to be lost in all four migratory flyways. Focused conservation efforts are essential to ensure these populations can continue to thrive into the future.
Here are some highlights from the last 100-plus years to mark this centennial milestone. These are feathers in a cap worth celebrating…
1887: The first migratory bird sanctuary in North America is established at Last Mountain Lake, Sask. It's an early sign that people care for the health of bird populations.
1913 and 1915: Conservationists Henry Henshaw and Wells Cooke sound the alarm over the rapidly declining bird populations in articles published in National Geographic.
1916: At the height of World War I, the United States and Great Britain (on behalf of Canada) sign the Convention (Treaty) for the Protection of Migratory Birds (also commonly known as the Migratory Birds Convention).
1917: The Migratory Birds Convention Act (MBCA) is passed into law in Canada to implement the Migratory Bird Treaty. The MBCA gives the Canadian federal government the authority to pass and enforce regulations to protect species of birds included in the Treaty.
1919: The first Migratory Bird Sanctuary under the MBCA is established in Quebec to protect sea bird colonies in the province. There are now 92 migratory bird sanctuaries in Canada.
1933: Fewer than 100 trumpeter swans still breed in Canada, all in the west. Thanks to habitat conservation, relocation and captive breeding/release programs, the population today has increased to nearly 9,000 birds, some breeding as far east as Ontario. Many are seen on wetlands restored by DUC.
1937: The 1930s drought saw precipitous drops in waterfowl populations, which had already been stressed by overharvest and habitat loss. Concerned hunters created Ducks Unlimited in the U.S., then Ducks Unlimited Canada in 1938, to conserve critical waterfowl habitat.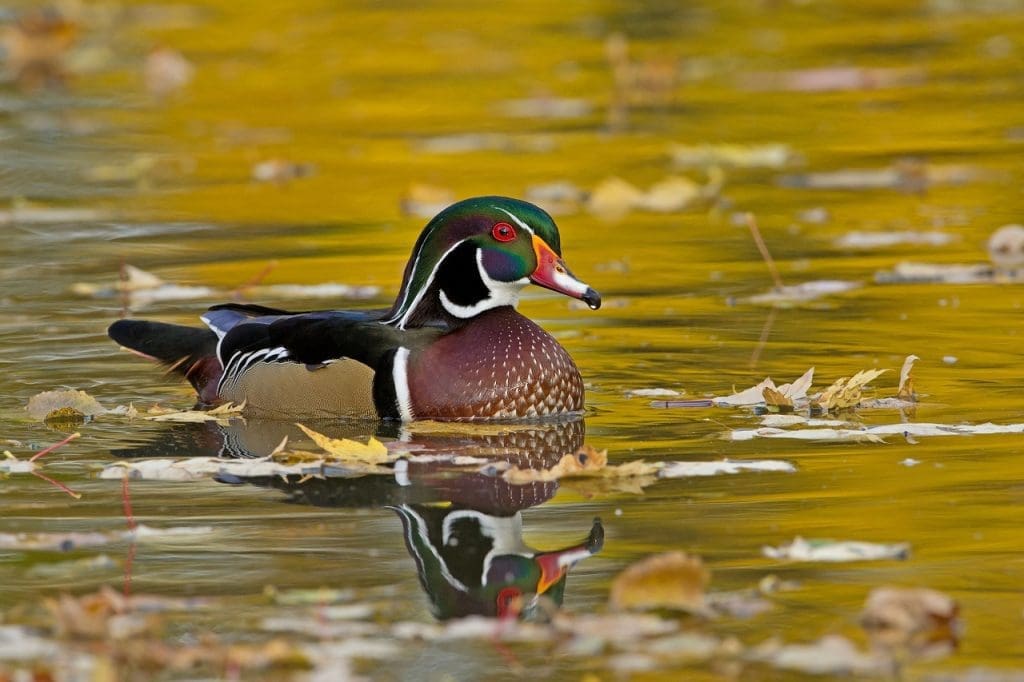 1955: Continental aerial surveys of breeding waterfowl began. A joint effort between U.S. Fish and Wildlife Service, state wildlife agencies and the Canadian Wildlife Service, it's now the longest running and largest (geographic) census of any wildlife in the world. Data collected from this survey ensure proper regulation of waterfowl harvest and are used by organizations like DUC for conservation planning.
1986: Waterfowl populations decline due to drought. Canada and the U.S. sign the North American Waterfowl Management Plan (NAWMP), the largest conservation initiative in history. The NAWMP continues to serve as a successful model of international conservation partnerships.
1994: The MBCA is updated to modernize migratory bird conservation under this agreement, most notably to allow for regulated traditional harvest by Indigenous peoples.
Originally published on Conservator.ca.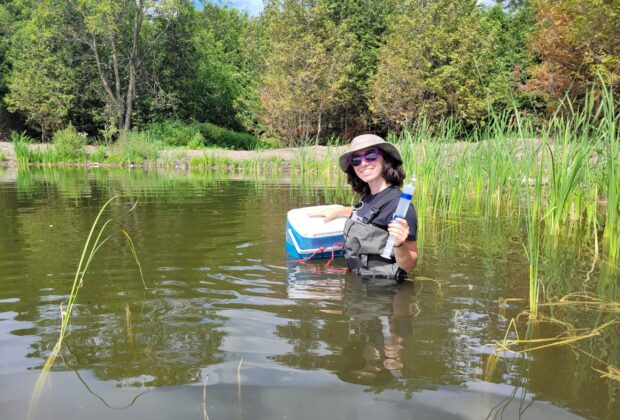 Partnerships, Science, Wetlands
trueSara Abate had the opportunity to conduct her field work and learn under the guidance of DUC's research scientists.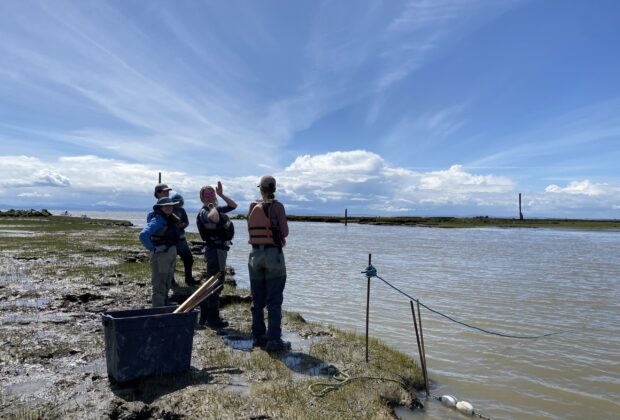 85 Years of Conservation, Biodiversity, Pacific Coast, Partnerships
trueDUC and Raincoast Conservation Foundation are restoring natural infrastructure in the Fraser River Estuary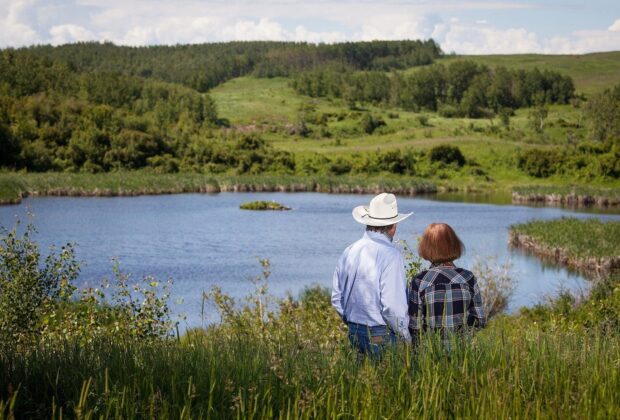 85 Years of Conservation, Partnerships, Prairie Pothole Region
trueATB's decade-long financial commitment leaves a legacy of conservation.