Adam Pittman opened the boxes in anticipation. Pittman, the grand prize winner of a MyDUC™ App contest he'd entered this spring, had just received his prize package: a selection of DUCGear™ apparel plus two YETI® insulated coolers and stainless-steel tumblers.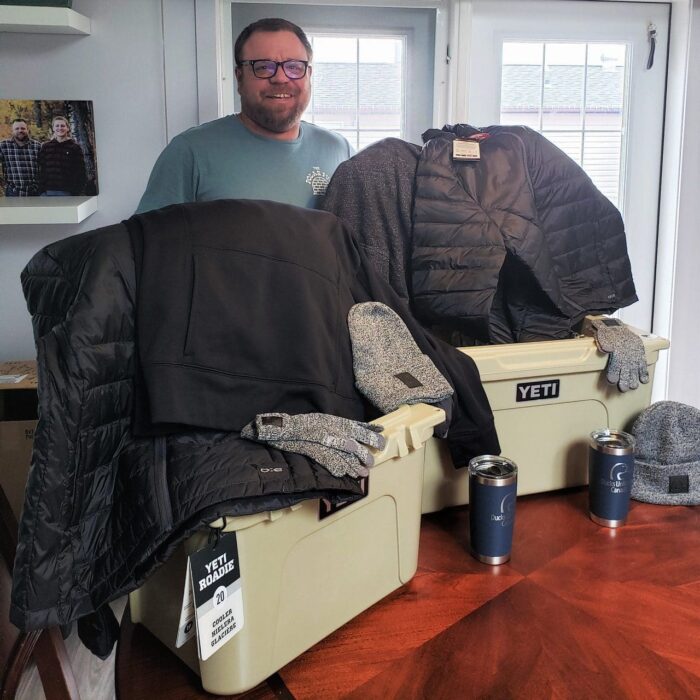 Pittman is now well-equipped to tackle the adventures that await him in the wild.
Across the country, outdoor enthusiasts like Pittman are gearing up to spend time in their favourite natural areas. And venturing out into the fresh air and open waters with high-quality products from two iconic outdoor brands will provide maximum enjoyment.
Both of our stories begin with a passion for nature. DUC and YETI connect people with the great outdoors by helping them enjoy the best of what our land, water and wildlife have to offer.
DUC conserves important habitat like wetlands, grasslands and forests, ensuring these natural playgrounds will exist for generations to come. YETI, the leading premium outdoor brand best known for its iconic coolers, drinkware and outdoor equipment, ensures that when outdoor enthusiasts arrive, they're equipped with everything they need to enrich the experience.
"DUC aligns with YETI on so many levels," says Michaela Bell, national manager fundraising operations, DUC. "We both support outdoor recreation and lifestyles. We both find solutions—for challenges that face our environment, and for challenges we face while immersed in the environment. Our co-branding partnership with YETI will inspire a greater interest and appreciation for wetlands and DUC's wetland conservation work, which delivers benefits such as clean water, habitat for wildlife, flood and drought prevention for communities as well as solutions to growing issues like climate change."
"Wetlands are the backdrop to some of Canada's favourite and most well-known outdoor activities," says Bill Neff, vice president, consumer marketing at YETI. "We're honoured to support DUC's grassroots fundraising efforts and encourage more people to not only get outdoors, but to also support the critical habitat conservation work that makes those adventures possible."
Helping Canadians live their best lives in the great outdoors: for partners like YETI and DUC, it's only natural. And for conservationists like Adam Pittman and other DUC supporters, it's only going to make their future wild adventures even more epic.