Professor Patricia Farnese is shining an international spotlight on the water crisis plaguing Saskatchewan's Quill Lakes. Her message is clear. The Quill Lakes are valuable global resources—and Canada is failing to uphold its commitment to protect them.
Thousands of kilometres away from the troubled prairie wetlands, Farnese, who teaches property, agriculture and wildlife law at the University of Saskatchewan, highlighted the issue during the 13th meeting of the Conference of the Parties to the Ramsar Convention on Wetlands held in Dubai, UAE. In a media release following the event, she calls the inaction of governments to address the threats to the Quill Lakes "alarming."
Quill Lakes flooding is on the rise
Water levels in the three wetland basins known as Big Quill Lake, Mud Lake (also called Middle Quill Lake) and Little Quill Lake have been rising for more than a decade. The Quill Lakes are a terminal basin, meaning there is no outlet and nowhere for excess water go. As a result, widespread flooding is wreaking havoc on surrounding land, local infrastructure and the lives of hundreds of residents.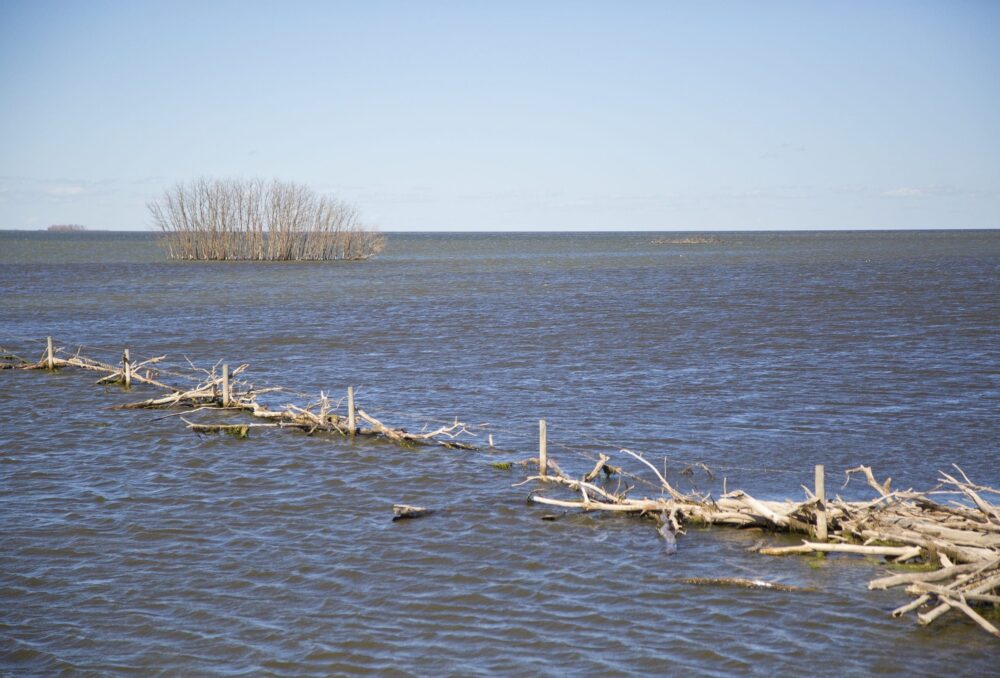 The threat to wildlife and fish at Last Mountain Lake
On top of this, water in the Quill Lakes is high in total dissolved solids, which are naturally occurring inorganic salts. This saline water could damage fisheries, wildlife habitat and water quality if introduced into nearby freshwater systems.
Last Mountain Lake, near Regina, is one of the lakes that could be affected if salty water from the Quills flows downstream. To further complicate matters, Last Mountain Lake is also a Ramsar Wetland of International Importance.
Why does Ramsar matter at Quill Lakes and Last Mountain Lake?
The Ramsar Convention on Wetlands is an intergovernmental treaty that provides the global framework for the conservation of wetlands. It was signed in 1971 and currently includes 170 countries as contracting parties.
Canada joined Ramsar in 1981, therefore making a commitment to "the wise use of wetlands." Ramsar sites are areas that have been designated as a country's most significant wetlands.
The Quill Lakes were designated as a Wetland of International Significance under the Ramsar Convention in 1987. Last Mountain Lake was designated in 1982. Both were selected for the critical habitat they provide to waterfowl, shorebirds and other migratory birds.
Falling short on Canada's Ramsar Convention commitment
"Despite expectations that Ramsar Information Sheets be updated every six years, Canada last submitted an update on the Quill Lakes in 2001," Farnese states in the release. "Therefore, a comprehensive assessment of the Quill Lakes is long overdue."
Farnese goes on to say that if this assessment reveals that the ecological character of the Quill Lakes is at risk of being permanently changed, the Government of Canada should report this change to the Ramsar Convention.
The crisis at Quill Lakes has been making local headlines for years. It's also pitting neighbours against neighbours as people, desperate for solutions, try as best they can to deal with the unwanted water.
"Everyone has a role to play in finding a way forward," says Karla Guyn, CEO of DUC. "DUC knows the plight of the Quill Lakes very well, and we know there's no easy solution. It's up to all of us to work together."
Professor Farnese is calling all of us to attention. The world is watching.