We step sandal-footed into the emerald-tinged water and wade along the shoreline to a point of land not far away. It's shaping up to be a Saskatchewan scorcher and the cool water feels good on our feet.
It seems fitting to meet here with Aura Lee MacPherson, cottage owner and champion of Saskatchewan recreational lakes, at the place that ignited her passion and protectiveness for the province's water bodies nearly a decade ago.
These three-and-a-half acres on the shores of Katepwa Lake have been the family gathering place for MacPherson's husband's clan for nearly 90 years. Aura Lee and Murdoch's grandchildren are the fifth generation of their family to recreate here. A sign on the gate reads Tigh Na Mara and means "Home by the water" in Gaelic, conveying the sense of sacred respite that this place brings.
Increasingly, though, the MacPhersons feel-good family moments are being tempered by worsening water quality. Frogs and crayfish—creatures synonymous with summers, childhood and fun—haven't been seen on their shore in years. And more and more often, blue-green algae blooms keep the family out of the water, too.
Rewilding for the water and wildlife of the Calling Lakes
"I want to show you my cattails on the point," MacPherson tells me, as we wander down the shoreline. When we reach our destination—a naturalization project started in 2017—the deep green blades and characteristic brown "hot dogs" of the common wetland plant tower above her head. She spreads out her arms as if to say "Ta-da! Look what I made!".
And in fact, MacPherson did have a hand in creating this plant community; six years ago, she began collecting seed from a nearby natural area to spread on the damp earth here each fall. By rewilding their own shoreline, she's demonstrating an alternative to fertilized lawns and expansive beaches that can deliver big benefits to water quality.
"We've left one small area of beach where we play, but it used to be sand all around the point," she explains.
Now, where beach towels and sandcastles once lay, there's a thick band of riparian vegetation. In addition to the cattails, we meander past dogwood, common reed and moisture-loving wildflowers, several blossoms wiggling with the weight of a bumblebee within. Sapling green ash and Manitoba maple are gaining a foothold. It's a jungle out here.
MacPherson appreciates knowing that along their lakefront lot, the ground is stabilized, runoff carries fewer contaminants, and wildlife can enjoy a safe haven. Her excitement over the naturalization project is matched only by her mounting concern for the health of the lake, a wariness that began nine years ago.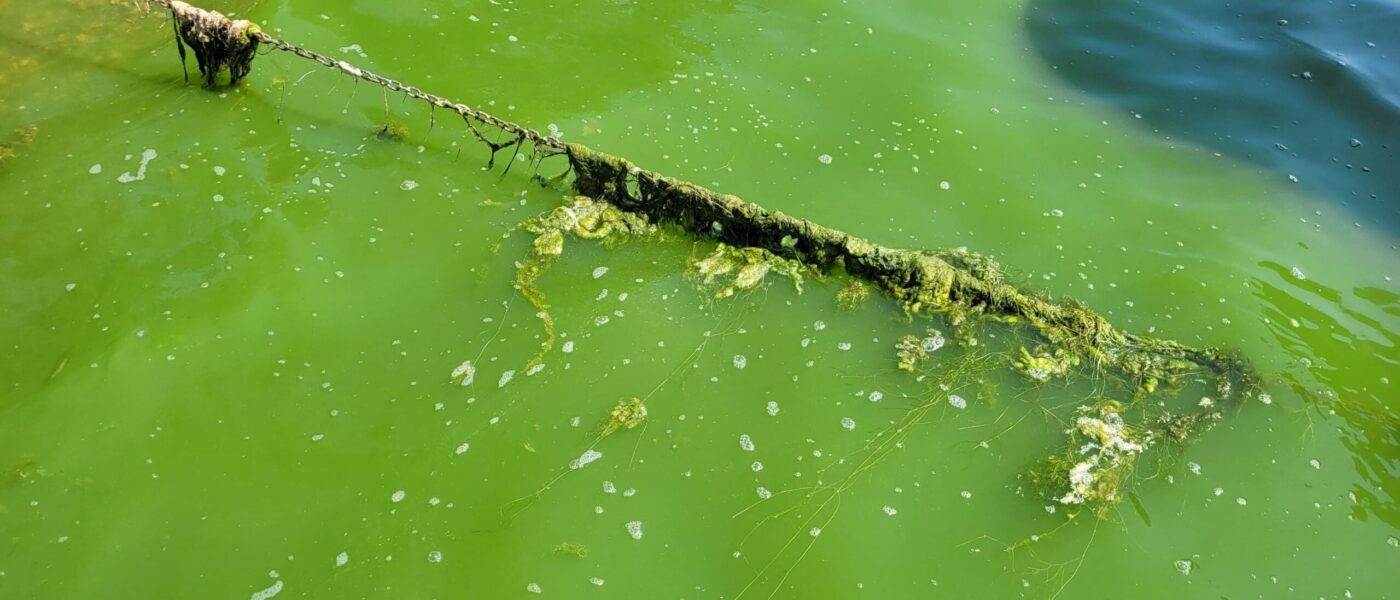 Awakened to action on Canada Day
In the summer of 2014, MacPherson got a glimpse into the vulnerability of their lake community.
"I suddenly became aware of what we could lose; it awoke my spirit to do something to protect the place that was so important to me and to my family," she says.
On June 29, 2014, a stalled rain event over southern Saskatchewan delivered 80 mm of precipitation, forcing the City of Regina to release five million cubic meters of untreated sewage into the Qu'Appelle River system. Resort communities surrounding the downstream lakes closed their beaches. Signs went up warning cottagers to stay out of the water.
"Canada Day is a joyful time of reunion in cottage country," MacPherson explains. "But there were no boats on the water, no one swimming or fishing. It was oddly silent on what's normally the busiest, most celebrated day of the cottage year. I sat on the point and cried."
And then, out of MacPherson's grief came realization; she looked around and became aware of all the things threatening the health of the Qu'Appelle Valley lakes. Regina's outdated wastewater treatment facilities of the day topped the list, but nutrient-rich agricultural runoff, climate change, and the individual decisions of cottage-owners and resort communities were all exerting their impact.
She recalls: "When you grieve, you look at things through fresh eyes. I realized that there was no one 'bad guy'. We all had work to do."
The power of community to act through small changes
MacPherson was still reeling from Canada Day when Charles Pratt from nearby Muscowpetung First Nation called. He suggested they hold a community meeting and try to get some of the answers they sought. MacPherson and her fellow organizers ended up hosting a crowd of over 200 people six weeks later, all of whom shared concern for the deteriorating condition of their local lakes.
"I didn't realize it at the time but people coming together can do anything. Holding a community meeting is the most powerful thing you can do," she says.
One of the meeting outcomes was the connection forged with trusted subject matter experts at the University of Regina. And out of these relationships came a recommendation to form an eco-museum to connect with people and inspire stewardship of the area and its water.
Rather than being centered around a physical building, an eco-museum is focused on the identity of a place, hinges on local participation, and aims to enhance the welfare and development of area communities. It was the perfect vehicle to bring people together and advocate for the health of the Calling Lakes, the chain of Qu'Appelle Valley water bodies that includes Pasqua, Echo, Mission and Katepwa Lakes.
Less than a year later, the Calling Lakes Eco-Museum (CLEM) held its first We Love Our Lakes festival. We decided we'd just have fun, recalls MacPherson, raising awareness of the issues and suggesting small changes that residents could make.
One of the issues addressed was the culture of bathing in the lake, a practice that ran generations deep. Festival organizers explained the impacts of adding nutrients to the lakes through traditional soaps and shampoos and offered phosphate-free alternatives. It worked.
"When we got them to change that, I knew we could do more," MacPherson says.
With this event and future projects, CLEM created space for long overdue conversations. By addressing the pervasive issues facing the lakes—bathing, shoreline management, boat fueling and more—they educated residents on the science behind pollution and algae, increased awareness of human impacts on water quality, and perhaps most importantly, gave people the power to act through small changes.
Like the hummingbird in the forest parable, they started putting out the fire one drop of water at a time.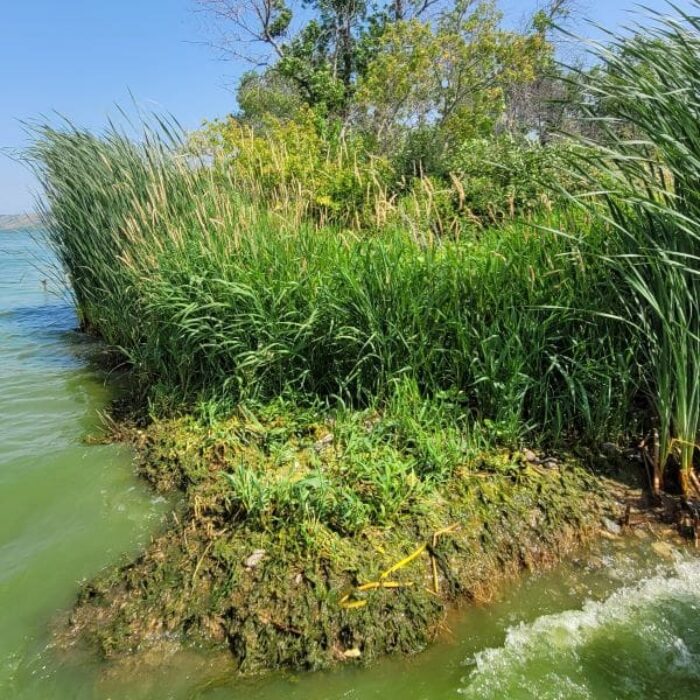 Provincial wetland policy can support sustainable development
Over the years, MacPherson began to understand more about the impact of agricultural runoff on water quality, the role that wetlands can play in mitigating it, and that losing more wetlands will make the situation worse. And she discovered that Saskatchewan lacks any legislative protection for its wetlands.
To address this provincial shortcoming, CLEM, along with First Nations and other partner organizations, are doing what they do best: they're connecting concerned people with each other and with the means to take action; in this case, action takes the form of a letter campaign.
"We need a provincial wetland policy to help ensure smart, sustainable development," she says. "Through this campaign, we're asking for that policy to be put in place first, to guide future development in a way that protects all our water resources, for everyone."
This summer, they're taking the letter to Saskatchewan events for signatures, and kicked off the season at Regina's Cathedral Village Arts Festival. "We were basically saying, this is a public engagement, it's your opportunity to have your say. And eight out of ten people signed. At a few points through the day, people were lined up to sign."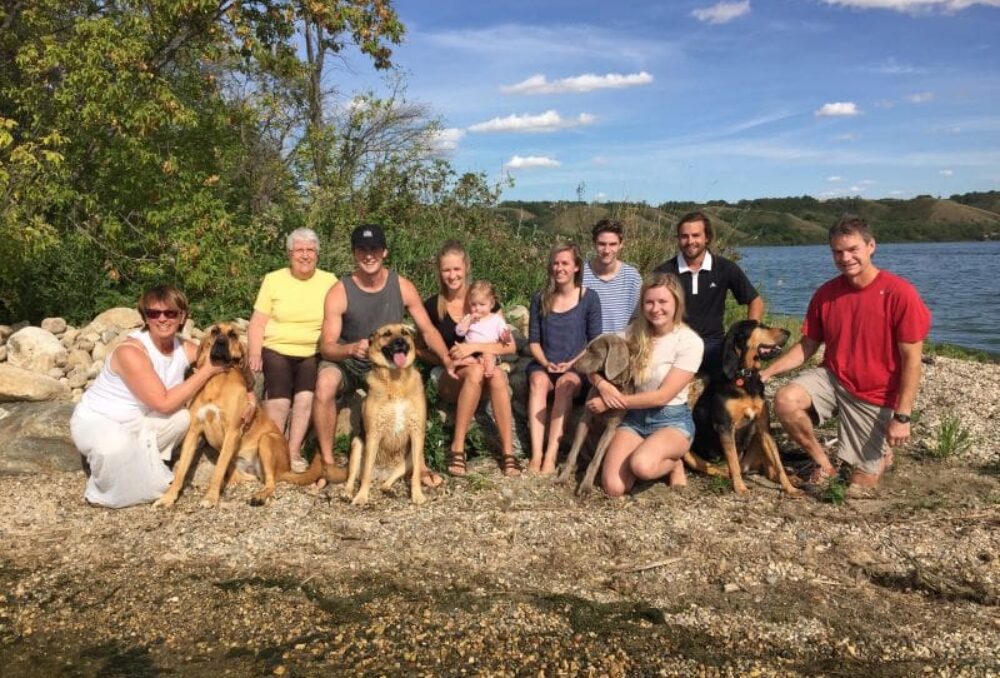 "We need to work together to help save our sick lakes": MacPherson
Out of the initial sadness, frustration and fear of nine years ago, MacPherson has brought together people who share care and concern for Saskatchewan lakes and everything they bring to families and communities. "We've created an incredible community where people are connected to each other. We've still got a tonne of work to do, but we've facilitated conversations, and that's very powerful."
Sitting on the shore of Tigh Na Mara, MacPherson tells me that she doesn't see herself as an advocate, because that seems antagonistic. She's more of a connector. "Saskatchewan is too small to fight amongst ourselves," she says. "We need to work together. There's no 'they' or 'them', just 'us' and 'we'."
An American white pelican cruises by with its deliberate flap-flap-glide, while song sparrows sing from their shrubby, shoreline perches, and a noisy family of belted kingfishers fly back and forth, sometimes with small fish in beak and sometimes not.
It seems that often when we act in ways that protect our home by the water, we protect theirs, too. Then I remember, there is no they or them, just us and we.