Piping plovers have become an iconic symbol of endangered species in Alberta and across much of the Canadian prairies. They've been listed in Alberta as a species at risk since 2000 and current population estimates suggest that there are fewer than 150 of these little shorebirds in the province.
The Alberta Conservation Association (ACA) called on DUC to assist in launching a strategy to increase the population of the piping plover. The DUC conservation community did not hesitate to contribute, and helped to protect an important Alberta wetland, Junction Lake, which serves as important habitat for this shorebird.
Junction Lake is a known historic nesting wetland of the piping plover, located 110 kilometres east of Edmonton, Alberta. When this land came up for sale in 2014, the ACA recognized that a change in land ownership could pose a challenge for the alkali basin which serves as a nesting area for piping plovers. The challenge was how to raise the $400,000 for the ACA to purchase the land and protect, in perpetuity, these 289 acres of key habitat.
"DUC didn't hesitate when asked to support securement of the property," says Bryon Wolters, DUC's conservation program specialist. "It's in an area that aligns with our priorities to protect habitat but given its importance for the survival of the piping plovers, getting involved made it a higher priority."
Securement of the property also provided DUC with the opportunity to restore adjacent wetlands that had been previously lost to drainage and will now serve as important waterfowl pairing habitat.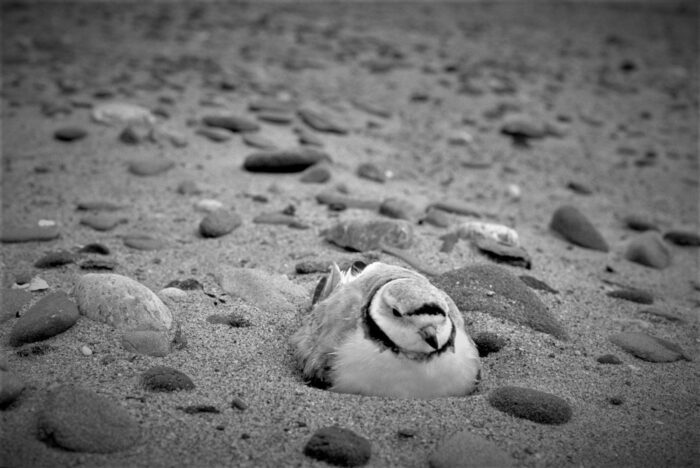 And it wasn't just DUC that answered the call. Funding from Environment Canada was accessed for the project under a habitat stewardship program, while other organizations including ConocoPhillips Canada, the Canadian Western Bank, the Alberta Fish and Game Association, and Aux Sable.
DUC contributed $40,000 towards the purchase of the land and restored four drained wetlands on the property, which is now referred to as the Junction Lake conservation project. Other improvements included laying gravel along a key shoreline to make it more attractive to breeding plovers, fencing portions of the property to manage access, and installing a viewing platform to provide nature enthusiasts the opportunity to watch plovers from a safe distance.
Lance Engley, a biologist for the ACA, was thrilled about the opportunity to protect this property as he says it's rare that plover habitat occurs on private land.
"The provincial recovery plans for piping plovers have a goal of 300 birds, in line with population estimates of the 1970s. Securing this key nesting site will go a long way towards making that goal a reality," says Engley.
The Junction Lake project is an excellent example of partners working together to conserve and restore habitats, not only in Alberta, but across Canada that benefit multiple species and promote biodiversity. Join us in the effort.