story
/
Rescue Our Wetlands
Women for wetlands
Calgary business leaders flock together to secure $100,000 for habitat conservation and education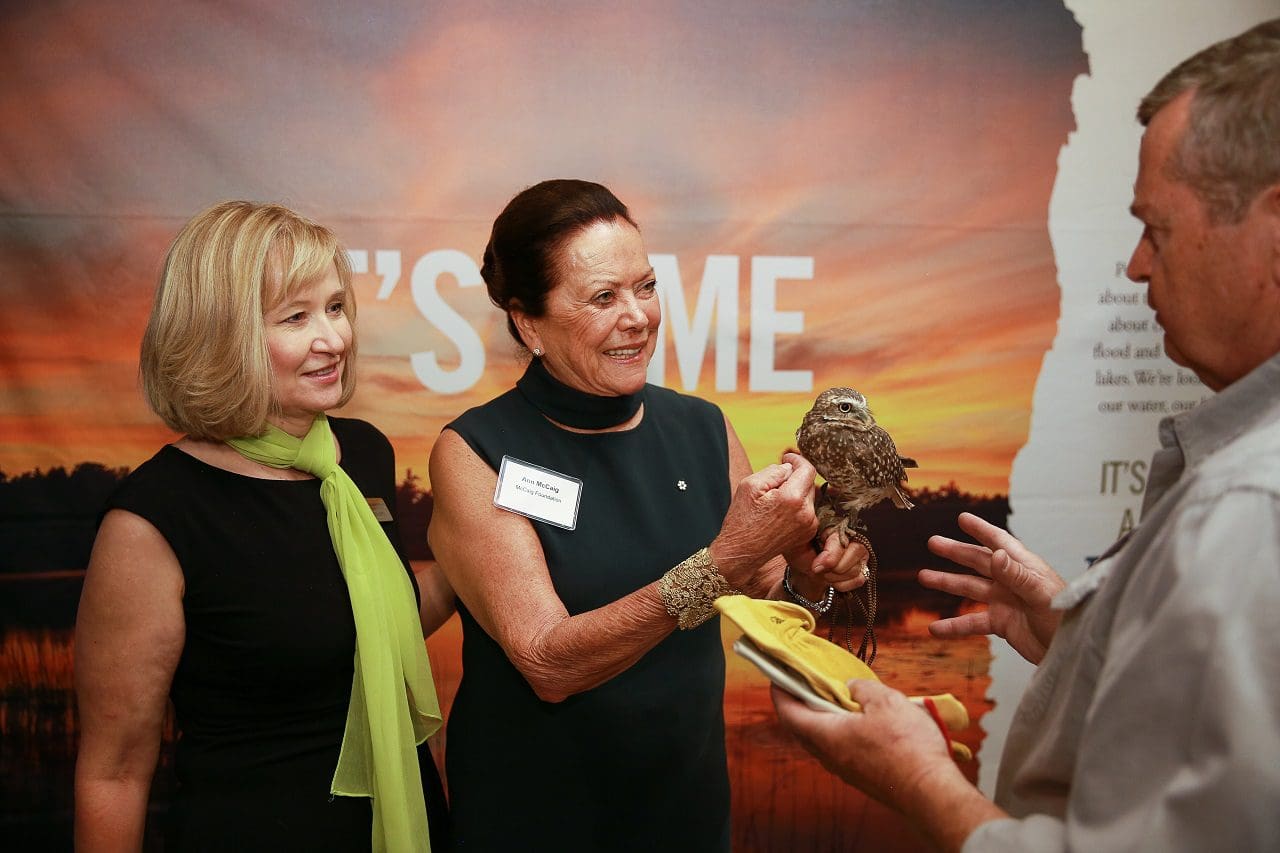 Rubber boots aren't typical attire for a downtown charity and networking event. A barrel of marsh water surrounded by cattails isn't usually adjacent to the cocktail bar. And invited guests rarely include residents of the wild – let alone a massive 31-year-old golden eagle named Sarah. But this is exactly the atmosphere that united nearly 300 of Calgary's female business leaders in support of wetland conservation.
The Women Conserving Canada's Wetlands event was an opportunity for women in the business community to get a hands-on look at wetland conservation, and how it impacts their lives.
"Conservation and the outdoors can, at times, be considered male domain," says Kim Jasper, DUC's chief fundraising officer. "But we know that women have a passion for land, water and wildlife. And, as influential business professionals, they're making a difference."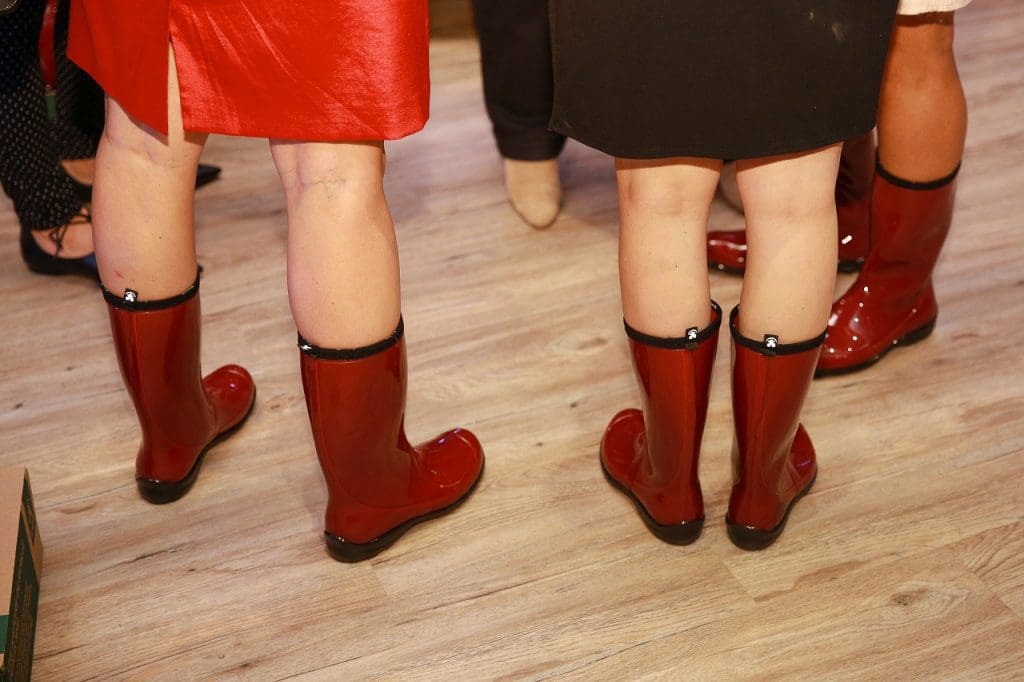 Every guest was outfitted with their own stylish pair of red rubber boots and could explore interactive stations that explained the many environmental benefits wetlands provide. The barrel of marsh water served as a critter dipping station where women learned about water health and biodiversity. A watershed station showcased how wetlands prevent floods. Women learned about the carbon storing power of wetlands in Alberta's boreal forest, and took home fast facts about wildlife by studying eggs, bones and antlers.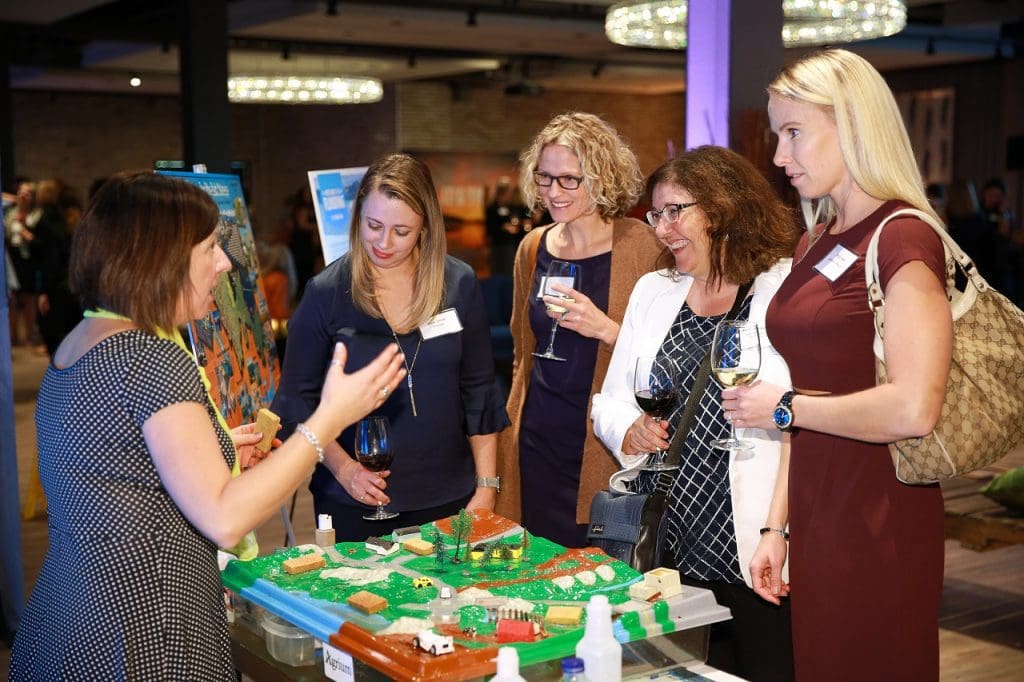 By far the biggest attractions were the guests that weren't wearing rubber boots, but feathers instead. With the guiding hand of Colin Weir from the Alberta Birds of Prey Centre, women had the opportunity to look eye-to-eye with a barn owl, great-horned owl, long-eared owl, burrowing owl and a magnificent 31-year-old golden eagle named Sarah.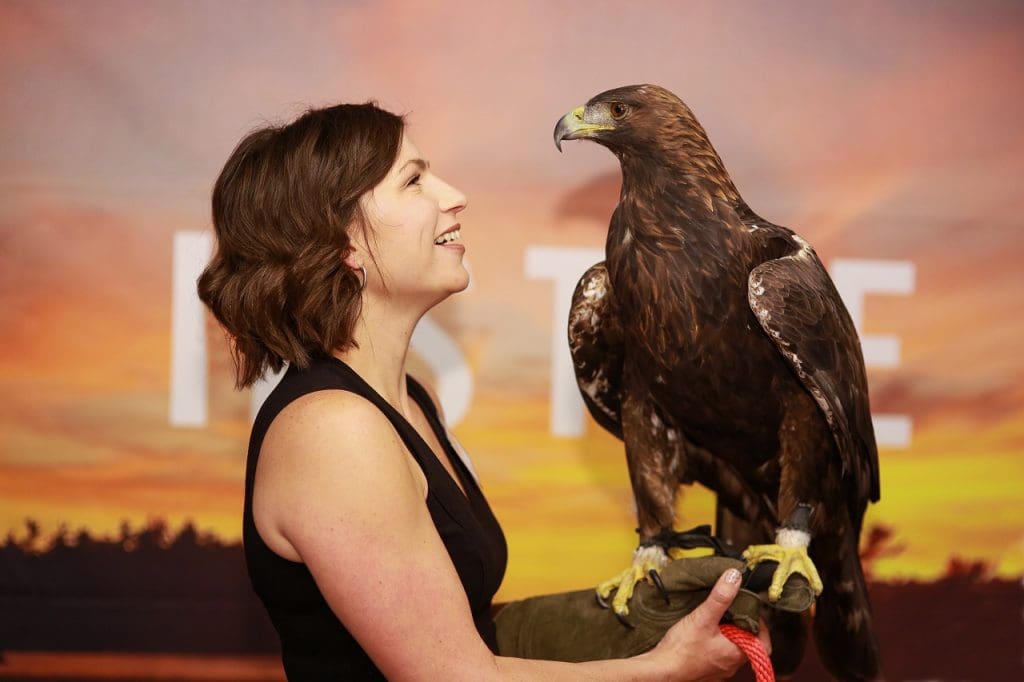 "At first glance, attendees often didn't think the birds were real," says Jasper. "Seeing the looks of amazement on their faces when they interacted with the birds was really special. Moments like this make wildlife and conservation issues real for people.
At the end of the night, event attendees donated more than $18,000. Thanks to their generosity as well as support from corporate sponsors Agrium, Blakes, Enerplus, The Great-West Life Assurance Company and TC Energy, the event has generated more than $100,000 to date. The Great-West Life Assurance Company deserves special recognition for their commitment to match the donations made by attendees. All funds will be used for conservation and education efforts in Alberta and contribute to DUC's Rescue Our Wetlands campaign, a seven-year effort to raise $500 million for wetland conservation in Canada.
Laureen Harper is an honorary member of the Rescue Our Wetlands campaign, and shared her passion for conservation with women at the event.
"Canadians are learning the importance of wetlands," she says. "Ducks Unlimited Canada works directly with landowners to protect and restore these important kidneys of our landscape. We are encouraging women to be involved and stay connected to our natural landscapes, so together we can all make a difference."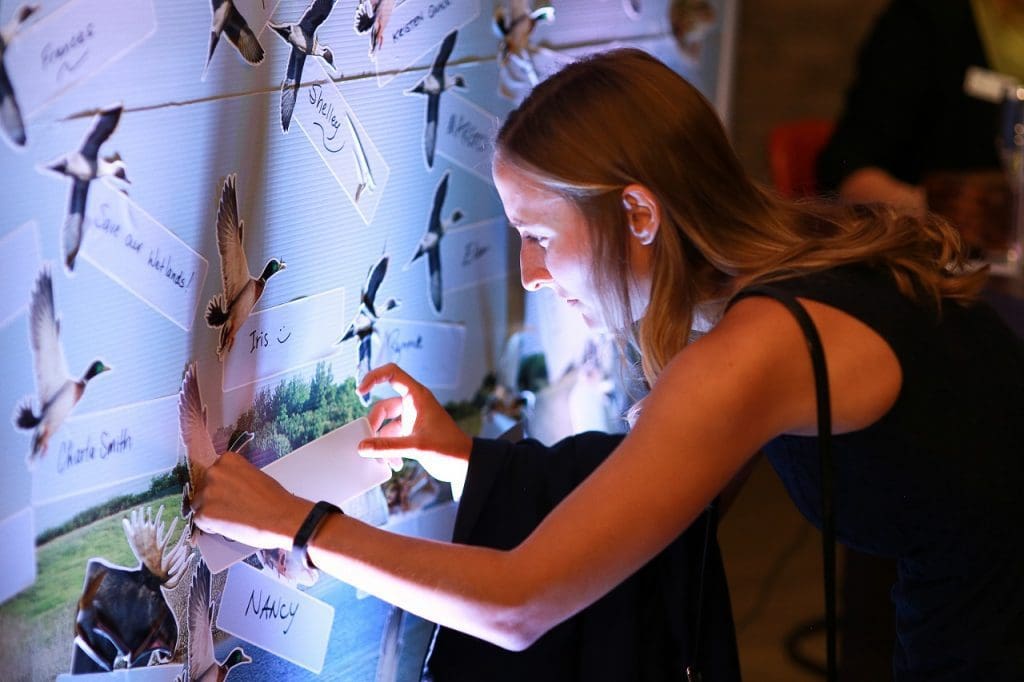 Women Conserving Canada's Wetlands was hosted by Blakes, a Canadian law firm whose Calgary office is just minutes away from the Hudson's Bay heritage building where the event was held. Blakes has organized similar female-focused networking events in the past, but this was the first time a single organization – and a conservation organization – has been the benefactor.
"Our guests were delighted with the event," said Blakes' Bernadette Alexander, who works as the Calgary firm's director and legal personnel and business development adviser. "We were surprised and pleased to see the level of interest and interaction at the conservation stations which were set up around the room. They were well received and several attendees told me directly that they appreciated the content."
DUC has been working to conserve wetlands across the country for 80 years. In Alberta alone, more than 2.3 million acres of essential habitat have been conserved. Despite this strong history and success, wetlands remain at risk. Partnering with industry, agriculture and other stakeholders who live and work on the land is key.
Representatives from all these sectors attended Women Conserving Canada's Wetlands. So what's next for these partners in conservation? Putting those rubber boots to work! A follow-up event is being planned where women can visit a DUC habitat project and help deliver conservation on the ground.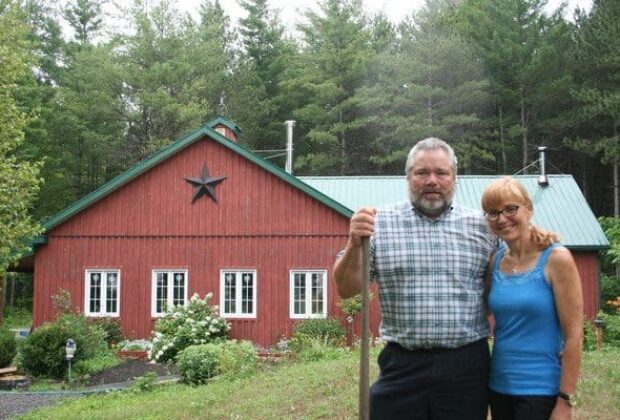 Philanthropic, Rescue Our Wetlands
Planned gifts help us feather our nest for the future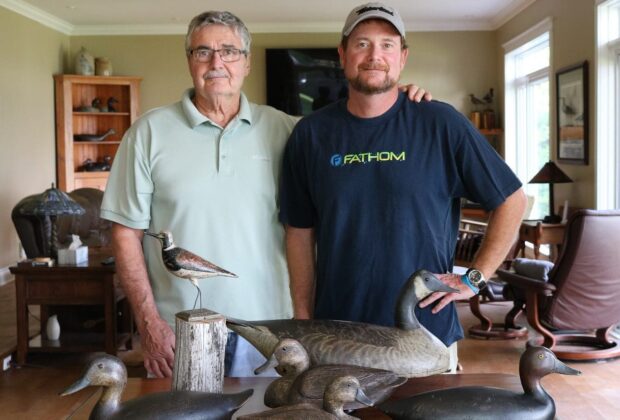 Philanthropic, Rescue Our Wetlands
Guyette & Deeter estimate that when the antique decoy auction is complete, DUC will receive more than $875,000 USD from the sales to support conservation in Canada.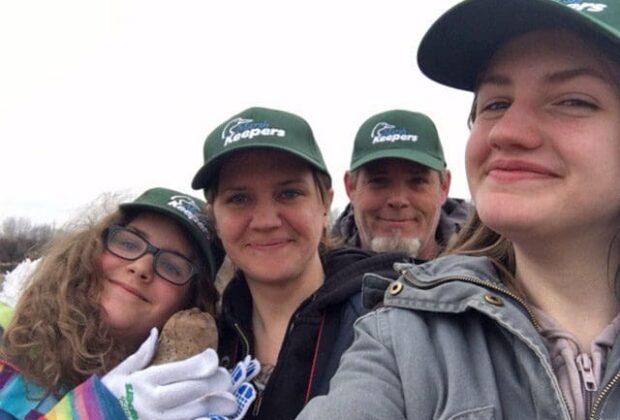 Passionate people delivered another banner year for conservation.