story
/
Science, Wetlands
Fishing for data at Delta Marsh
Rescue Our Wetlands contest winner gets caught up in the research with DUC's science team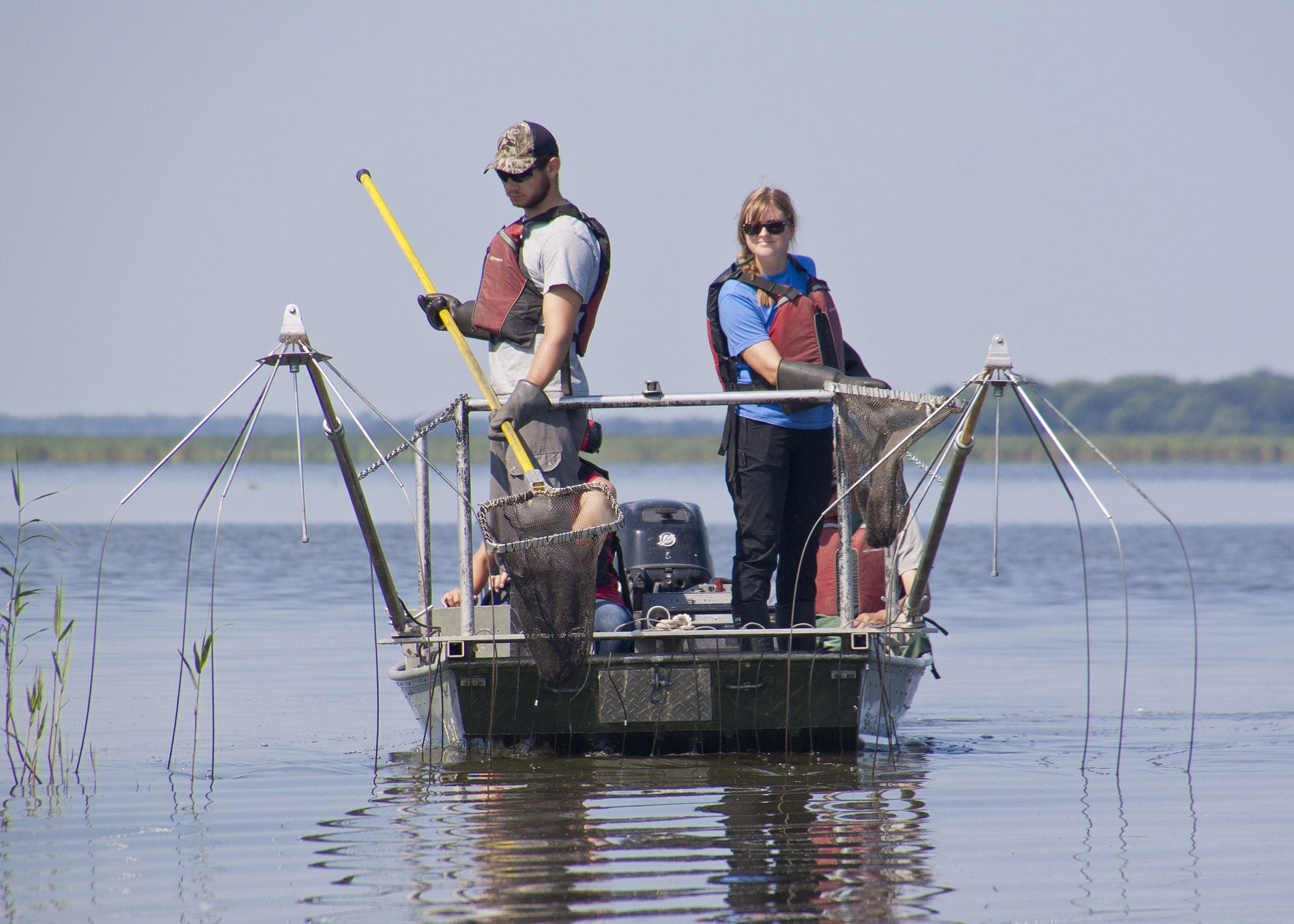 "We were getting big fish. Full size carp, drum and even a catfish. The carp were really big."
This may sound like a typical fish story. But the person netting those fish was nowhere near a rod and reel. Nicole Sulewski was using a weak electric current to temporarily stun and collect fish with an electrofishing crew, conducting research at Delta Marsh, Man.
"We only had a few minutes before they would start to recover. Sometimes they would be flopping around again before we even finished measuring them," says Sulewski.
In May, Sulewski learned that she had won a trip to visit Delta Marsh with a DUC research team. It was the main prize in DUC's Rescue Our Wetlands social media contest. When she received the news, her first request was to take part in electrofishing.
"I've done backpack electrofishing before, but this was my first time doing it in a boat," she says. "With the backpack, we were studying minnow-sized species – but in the boat, we were catching really large fish."
Past experience wasn't a requirement for the contest, but it was a motivating factor for the Simon Fraser University student to enter. Her tweets were among 513 entries in the draw, and focused on her experiences as a student working toward a Master of Science degree in Ecological Restoration.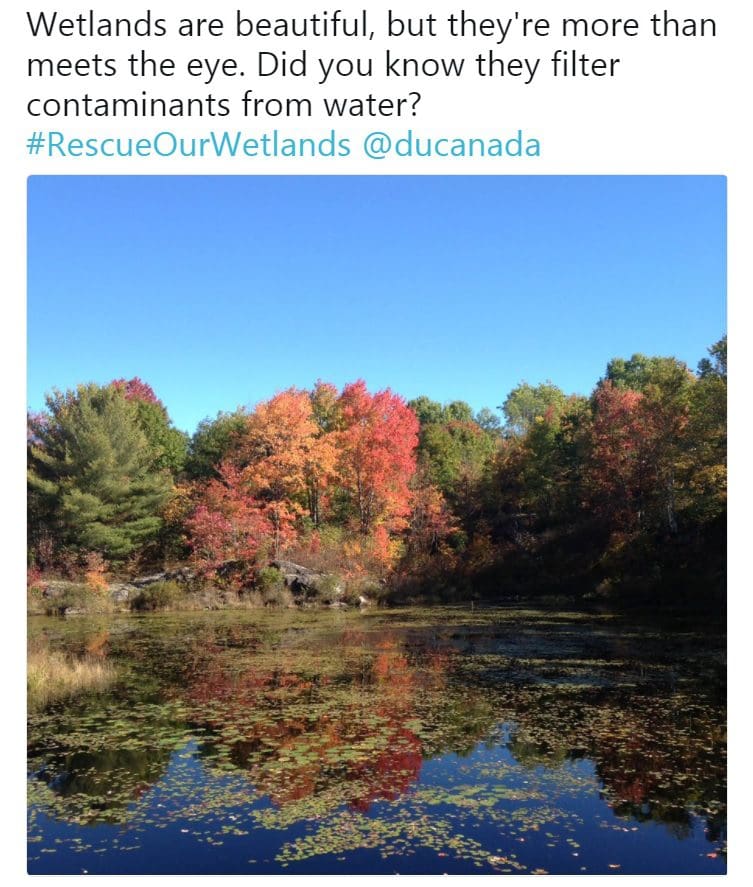 Sulewski's activities with DUC may closely mirror her future career. She expects to complete her degree in 2018, and then hopes to start working in wetland restoration.
During the three days she spent at Delta Marsh, Sulewski was treated like a regular member of the DUC research team. In addition to electrofishing, she checked small fish traps, explored carp exclusion structures and retrieved water quality monitoring sondes – all typical research conducted at the marsh during mid-summer.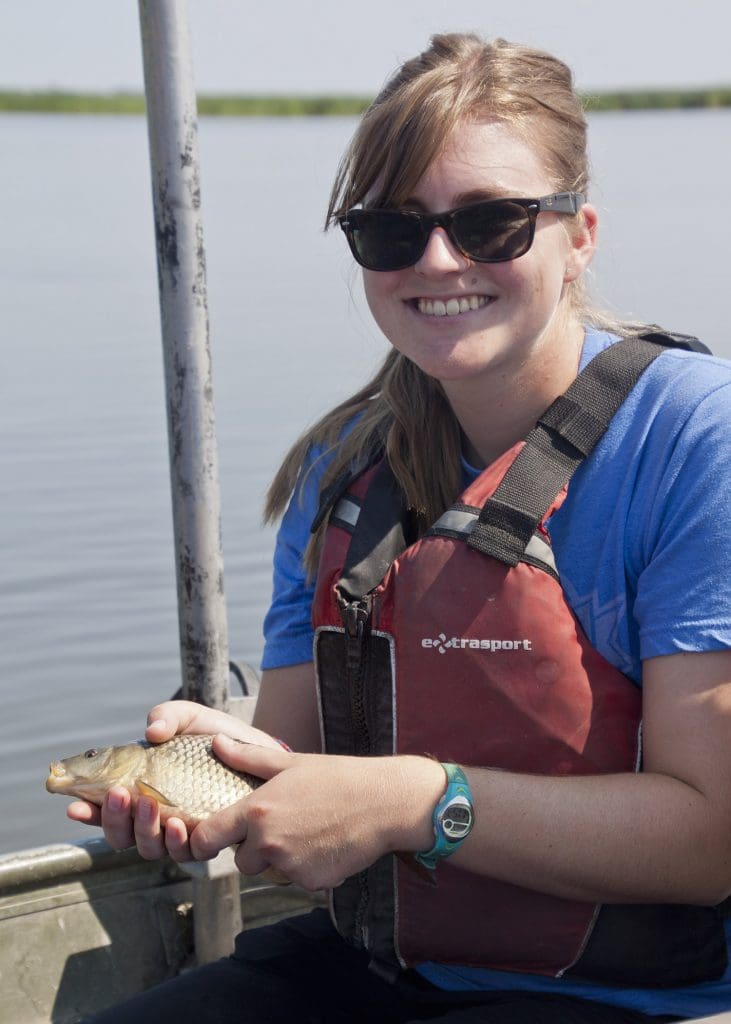 "It's important for students to get as much practical field experience as possible," says DUC research scientist Dale Wrubleski, PhD. "It was great that Nicole was our contest winner. She's interested in wetland restoration and her trip to Delta Marsh allowed her to gain some additional field skills that could help her future work in conservation."
DUC researchers are spending more than four months each year at Delta Marsh as part of a five-year monitoring and research program. They compile data on water quality, vegetation and wildlife and fish populations in support of the Delta Marsh Carp Exclusion Project — an innovative marsh restoration program targeting the exclusion of invasive common carp from the marsh. The goal of the project is to reverse the deterioration of the ailing wetland.
"I learned so much about the type of research that's being done. It's such an extensive project at Delta Marsh," says Sulewski. "Because of wetland loss, there's a big issue in a lot of our lakes. It's bad for our ecosystems and bad for our communities. It was awesome to see how much DUC is doing for wetland conservation and to be a part of it."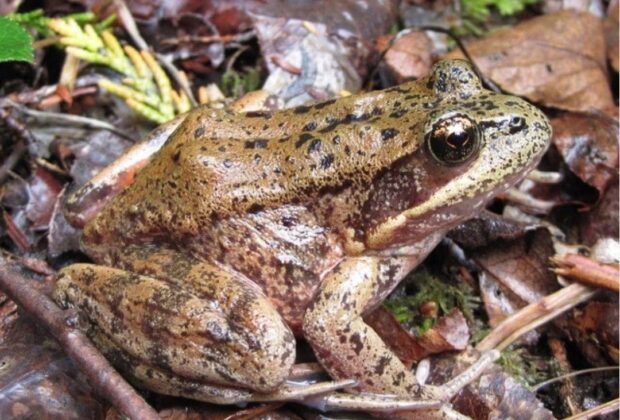 Biodiversity, Pacific Coast, Science, Wildlife
trueMitigation translocation has become increasingly more common in B.C. since the Sea to Sky project.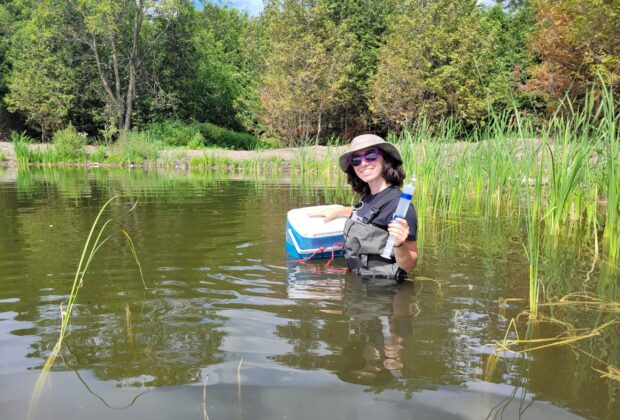 Partnerships, Science, Wetlands
trueSara Abate had the opportunity to conduct her field work and learn under the guidance of DUC's research scientists.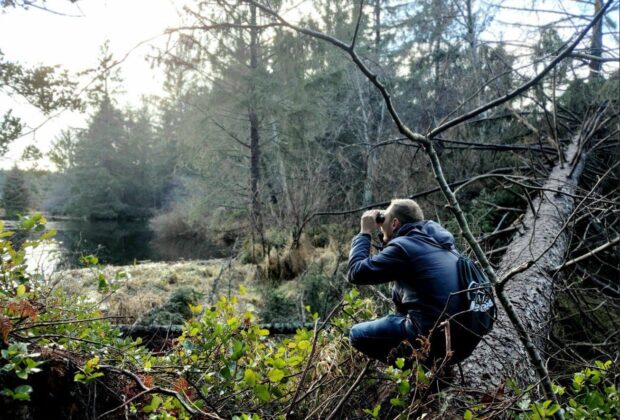 Biodiversity, Pacific Coast, Science, Volunteers
trueMarshKeepers support on-the-ground conservation by visiting sites and recording their observations.