When he was six years old, Pete Bostelmann landed his first muskie. He had been casting off the dock at his family's home on Lake Scugog, Ont.
"It was 28.5 inches long," says Bostelmann. "I caught it on a little push-button casting reel. And in those days, we ate them. We ate that fish."
Bostelmann has been hooked on the thrill of chasing muskies ever since. For the last six years, he's also been committed to helping fisheries in the Kawartha Lakes region, as a volunteer with the Muskies Canada Inc. (MCI) Kawartha Lakes Chapter.
In his time with the organization, he is proud that his chapter successfully lobbied to have the local minimum harvest size raised to 44 inches—to allow a person to keep one trophy-size fish, but to ensure the safe release of the vast majority of the fish caught by anglers. Gone are the days of serving muskie for dinner.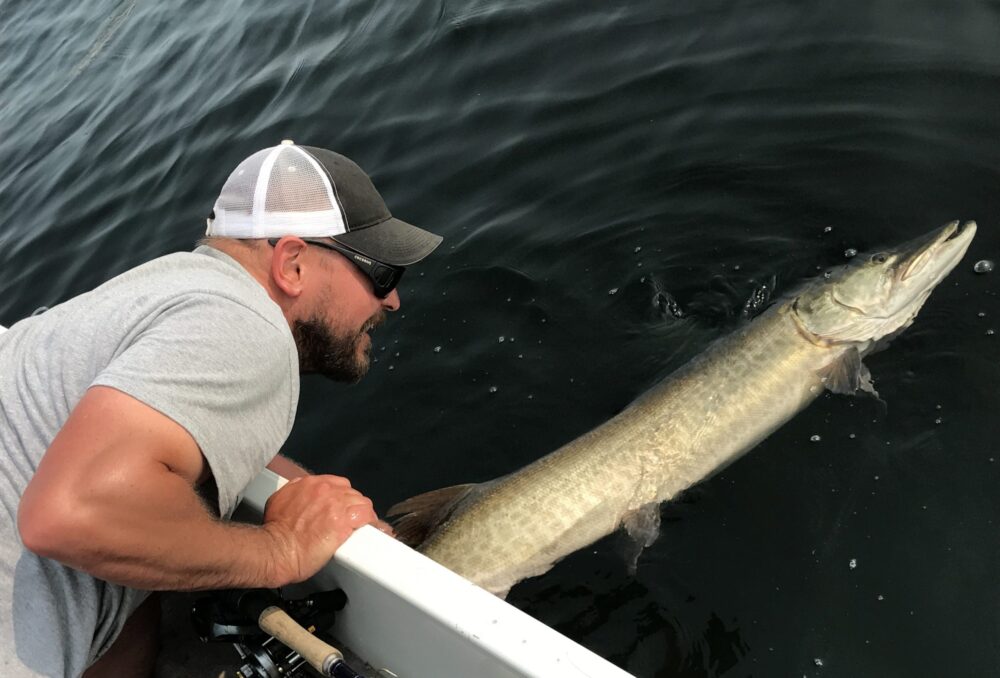 DUC and Muskies Canada: teaming up for conservation
"Conservation is one of our main goals," says Bostelmann. "So when we shook hands with DUC and decided to work together, it was a proud moment for everyone."
The partnership was formalized with a memorandum of understanding in 2015. At the start, the focus was on working to protect wetlands along the Ottawa River and across eastern Ontario. But it was plain to see the conservation cross-over potential for nearly every watershed that supports muskies.
"In spring, muskies need healthy wetlands that aren't stagnant. The big reason is for spawning. And they need a food source—like other species of fish that live around wetlands," says Bostelmann. "Muskies share those same areas with ducks."
DUC's work in Ontario focuses chiefly on conserving, restoring and maintaining wetlands. Historically, the priority has been placed on waterfowl habitat. But in contemporary times, DUC's wetland work is recognized for the habitat benefits it provides for all wildlife species, including fish, as well as the environmental benefits it provides for people.
A legacy of inland wetlands
"For now, a lot of existing projects are not connected directly to the lakes," says Jennifer Lavigne, a DUC conservation programs specialist who works in the Kawartha Lakes area. "But if you look at an example like the wetland project on Scugog Island, the outflow of that wetland goes right into the lake."
The 7.8 hectare (19.27 acre) wetland was rebuilt by DUC in 2017, and is protected by a conservation agreement with the Ontario Ministry of Natural Resources and Forestry (MNRF). To date, DUC has completed 110 habitat projects in the Kawartha Lakes area, totalling 92,856 acres of secured habitat. Others are in various stages of planning.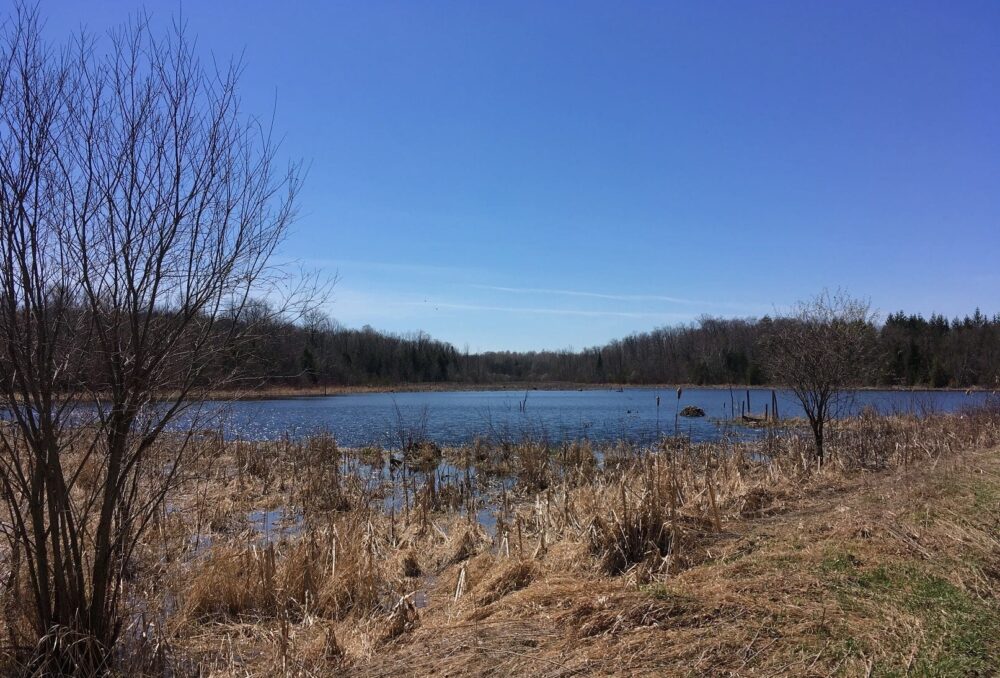 Conservation connected to Kawartha Lakes
"We're exploring potential project sites in the Kawartha Lakes region," says Lavigne. "Some of those projects may be more directly connected to the lakes and muskie spawning habitat."
One potential project DUC is working on is at Holland Marsh, north of Bradford, Ont., within the Lake Simcoe watershed. It would involve a partnership effort with MCI and the MNRF, which owns the land. Lavigne says the marsh may be reconnected with the Holland River, and therefore be accessible to fish once again. That project is currently in the planning phase, and will include public and partner consultations.
According to the MNRF, this project will fit well with the ongoing Lake Simcoe Muskie Restoration Project. This project aims to restore a self-sustaining population in Lake Simcoe, which includes increasing the quality of muskie spawning habitat.
Other potential project sites are closer to areas that Bostelmann holds dear.
"There were areas that we used to fish around Scugog, which were four or five feet deep. They were good territory for bass, ducks and muskies," he says.
"When I was a kid, there were nice trenches in these places and there were lots of muskies everywhere."
He says that some of those places have been choked out by cattails and invasive weeds. But conservation projects that restore those areas could be a big improvement for the spawning habitat.
"Right now, those areas are so full of sediment that you can't get in there anymore, and neither can the fish. The water level hasn't changed. The vegetation is dying off. And there's a lack of flow," he says. "Opening up some of those areas could help bring that back."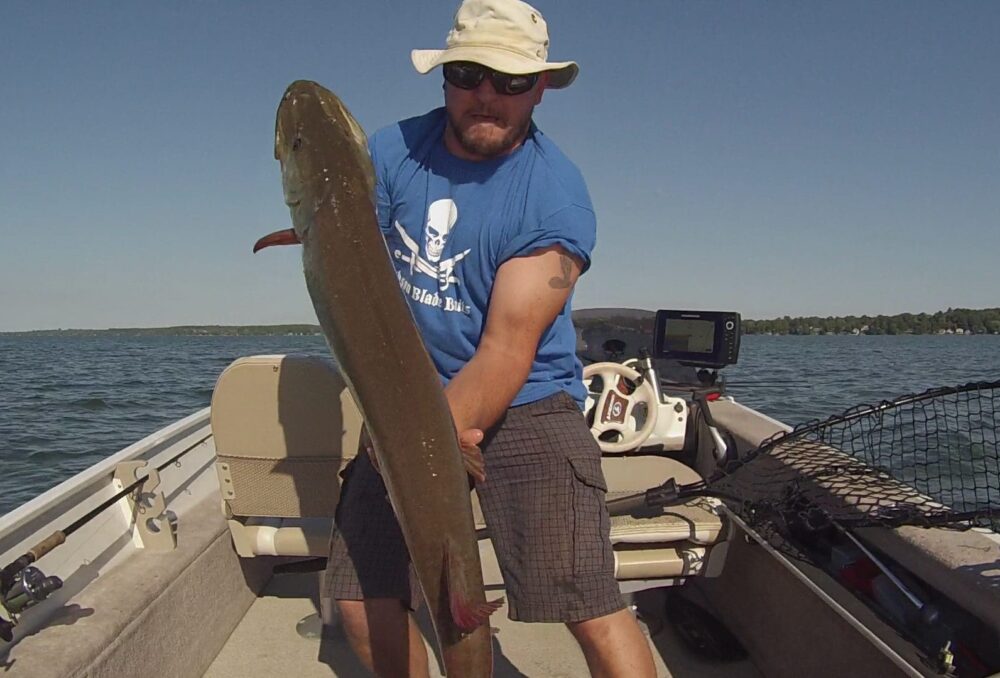 The future of Kawartha Lakes fishing
Bostelmann says the local interest in conservation is increasing. The Kawartha Lakes Chapter has grown to nearly 100 members, which is more than double than when Bostelmann started, and is the largest MCI chapter in Canada. He says the people involved are passionate and dedicated to safeguarding the future of muskie fishing. Members have taken an active role to become involved with DUC's work, and have even helped identify European water chestnut to help DUC remove the aquatic invasive plant.
He says that interest in muskie fishing is growing as well—which is promising for the future of the sport.
"I have had some great opportunities to take some young guys fishing in the last few years, and that's been the highlight for me," he says. "Last year, I took a nine-year-old out, his name is Caleb, and he caught his first muskie."
"It was 28.5 inches. It was the same length as the first one I caught when I was six."
And of course, they let that fish go.
Originally published in MCI's Release Journal, Summer 2018 – Vol. 41, No. 2.
A home for Canada's wildlife
Canada's wetlands are essential for hundreds of wildlife species. Help us do more to safeguard this vital habitat.
Donate now