Hey, I'm Jake. Jake the Drake. Thanks for stopping by, and Happy April Fool's Day! Let me tell you a story about me, and an organization they call Ducks Unlimited Canada, or DUC for short. 
Me and DUC go back a long way…84 years today, matter of fact.  
I was born in 1938, same year as DUC. We both got our start on Canada's prairies, during a rough patch known as the Dust Bowl, owing to the lack of rain and never-ending winds that dried up wetlands and turned rich soil to dust. This long, drawn-out drought saw farmers struggle to make a living on the land; they, and mallards like me, were hard-pressed to find water. Our duck populations took a nosedive.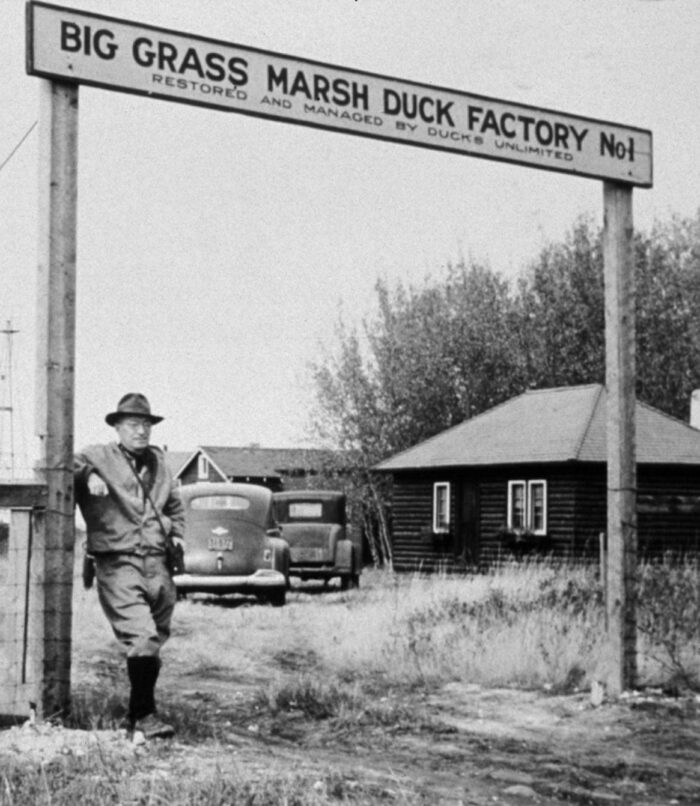 That's why DUC took flight. Concerned hunters took action to bring back the birds by raising funds and building habitat conservation projects on the parched prairies so ducks like me could thrive, and farmers and ranchers could have water for their crops n' cattle.  
Fact is, I was born not far from DUC's first project, at Big Grass Marsh near Gladstone, Man. I remember heading straight to that wetland right after I hatched, as fast as my little webbed feet could take me. DUC volunteers had to give some of my young pals a helping hand: