story
/
Volunteers, Wetlands
Calton Swamp rejuvenation
Outdoor enthusiasts in Aylmer, Ont. celebrate project to keep wetland intact and healthy for years to come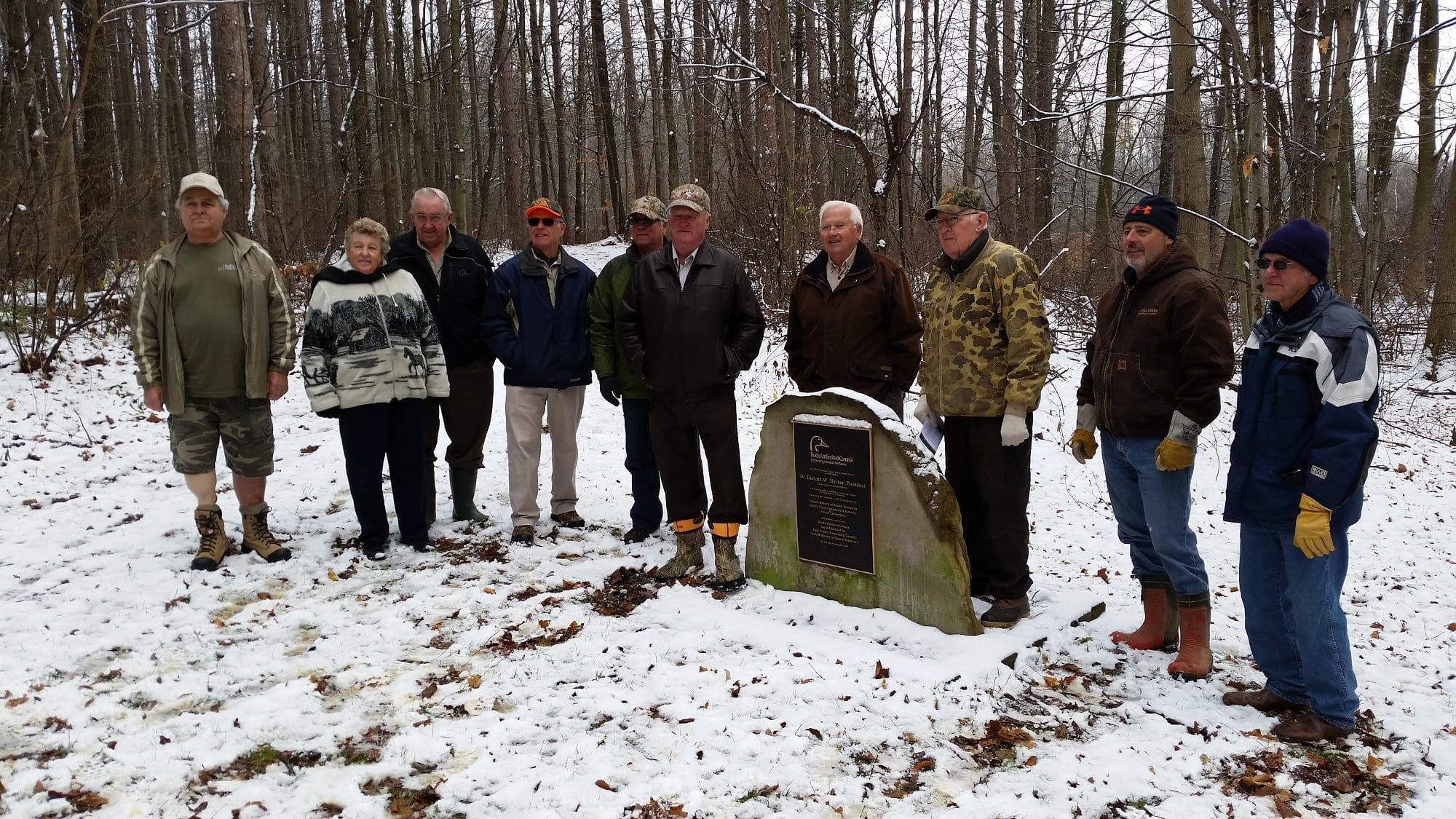 Everyone who enjoys the outdoors has a favourite place. For a group of Ontario outdoor enthusiasts, that place is the Calton Swamp Wildlife Management Area. Now, thanks to a recent maintenance project, their favourite place will remain intact and healthy for years to come.
Gary Austin is a long-time Aylmer resident. He's also an avid outdoorsman, past-chair of DUC's Aylmer volunteer committee and a passionate advocate for conservation. In a municipality that has lost over 85 per cent of its original wetlands, he says the entire community benefits from having an amazing property like this right in its own backyard.
"Calton Swamp is quite simply a place to enjoy being outdoors, in a wetland, where you can see wildlife that you don't see anywhere else," says Austin.
Calton Swamp is a 307 acre (124 hectare) Wildlife Management Area located near the Hamlet of Calton, within the township of Malahide in Elgin County. Its easy access to trails and sheer abundance of wildlife attracts hikers, bird watchers and outdoor enthusiasts of all kinds. It draws school groups to learn about wetland habitats. It's also home to a special cairn and plaque to honour Dr. Duncan Sinclair, a well-known local outdoorsman, for his tremendous contributions to wetland conservation.
Calton Swamp was originally a wet area on a municipal drain. In 1983, when persistent beaver activity degraded the wetland's productivity, DUC partnered with Environment Canada, the Government of Ontario, Catfish Creek Conservation Authority and Elgin Stewardship Council to replace the old beaver dam with a water control structure and spillway. Since then, Calton Swamp has provided quality habitat conditions for waterfowl and other wildlife species, including species at risk.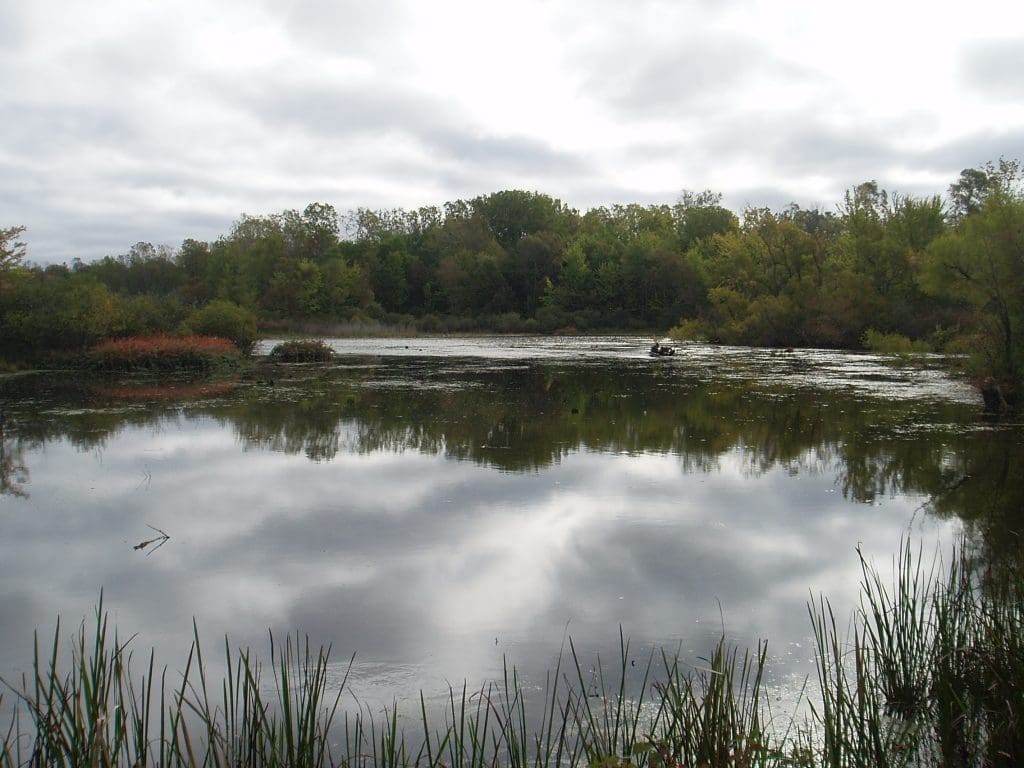 After more than 30 years, the wetland infrastructure at Calton Swamp had reached the end of its normal operational lifespan. This summer,  DUC and its partners, with additional funding support from Ontario's Ministry of Natural Resources and Forestry, carried out the much needed repairs.
Jeff Krete, DUC conservation specialist, says the project will be a long-term solution for the community and its wildlife.
"Calton Swamp provides permanent breeding and staging habitats necessary to meet the life cycle needs of waterfowl species," he explains. "The maintenance work that has just been completed will ensure it remains healthy and productive for the next 25-30 years."
Krete joined Austin, Sinclair and other community members as they gathered to celebrate the rejuvenation of their favourite outdoor space on November 24.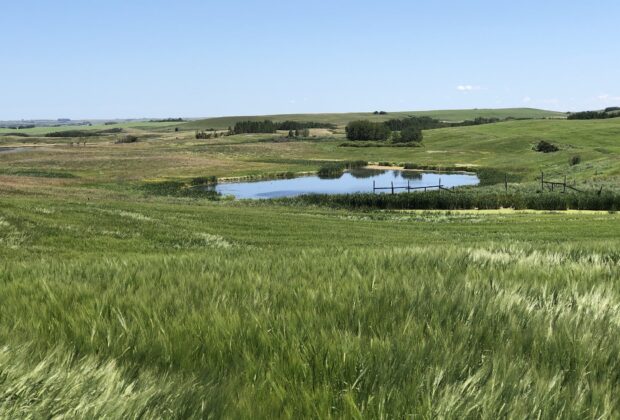 Water, Wetland restoration
trueIt was a classic small town scene. A man walks into a local Legion looking to grab lunch but sees no empty tables and no one he recognized. Someone, however, sees him. Brad Mappin, a local farmer and business owner, waved the man over, told him to "pull up a…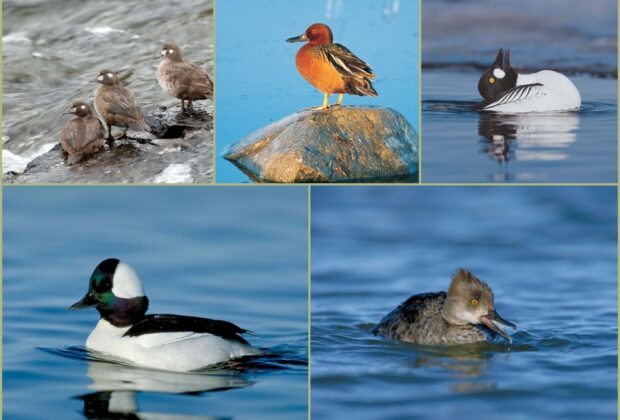 trueNot all ducks leave the country when cold weather comes to Canada's forests, rivers, lakes and wetlands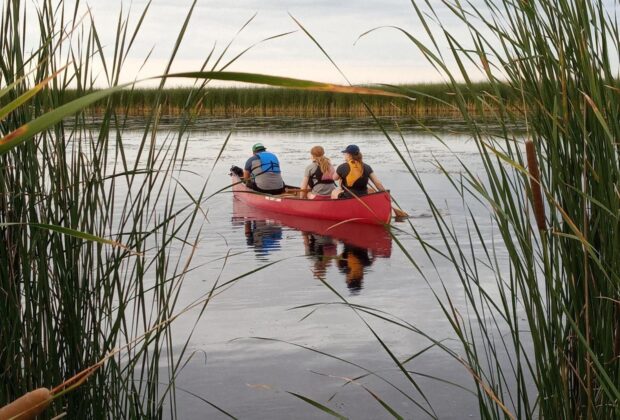 85 Years of Conservation, Wetland restoration
trueMarking multiple milestones at an iconic wetland in Manitoba.