story
/
Volunteers, Wetlands
Wetlands, people and partnerships
The future is bright at Minesing Wetlands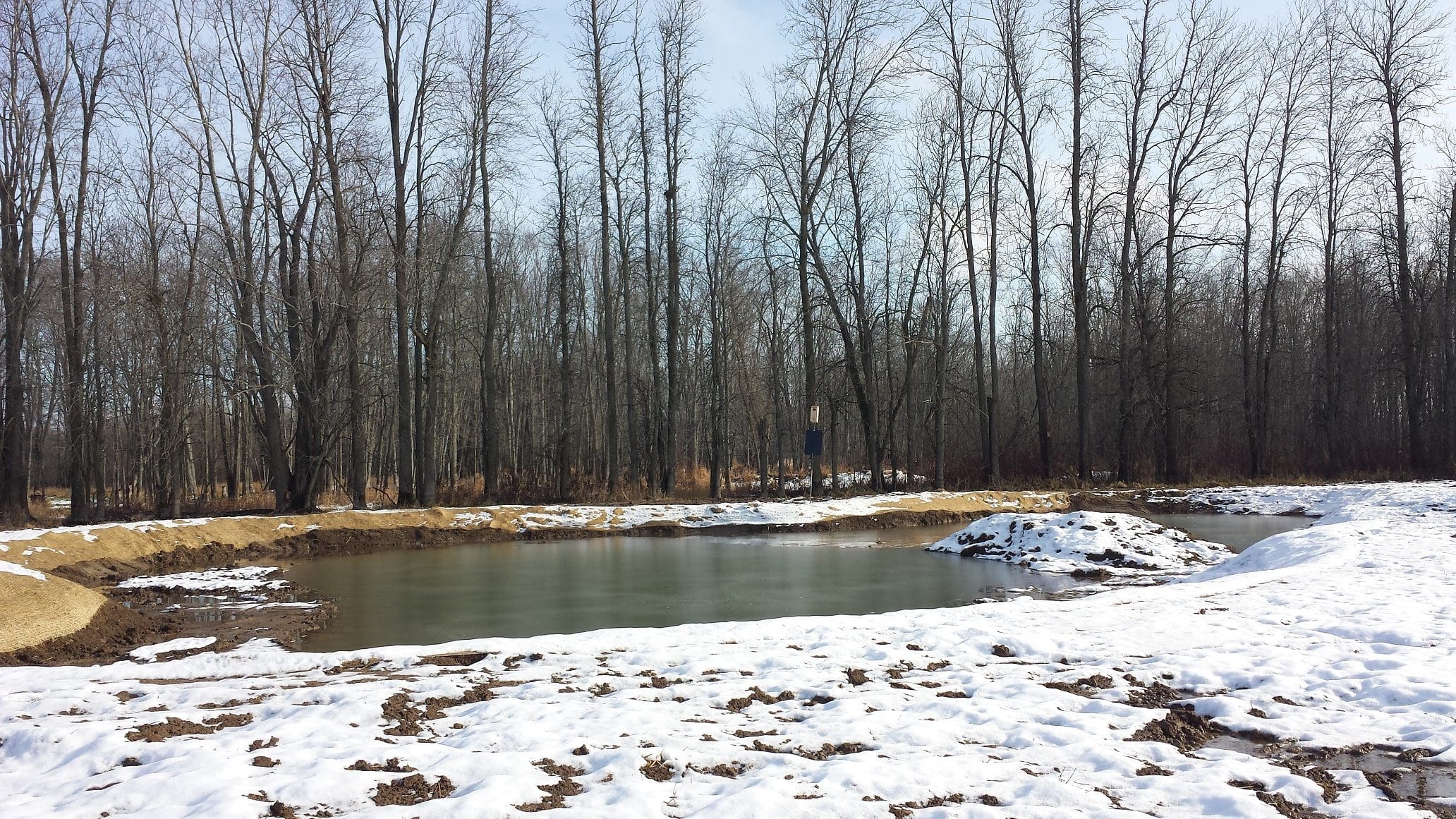 Amy Strizic may have grown up in Canada's most populous metropolitan area—the GTA—but growing up watching mallards from the nearby Humber River fly overhead, attending years of summer camp exploring Algonquin Park and regular trips to the family cottage along Georgian Bay, she developed a love of nature and the outdoors.
Today, nature, water and wildlife have become more than Strizic's passion; they are her future.
As a recent graduate of the University of Toronto's Master of Forest Conservation (MFC) and Environmental Studies programs, and a young professional looking for experience in the environmental sector, Strizic jumped at the chance to help assemble and install nest boxes at the Minesing Wetlands, as a volunteer with DUC.
"To have like-minded people working together on a project that has longevity like this, is a terrific experience," says Strizic. "I know that when I go back to visit the property, I'm going to see the very boxes that I put there."
The addition of eight wood duck nest boxes throughout the property and along the Mad River, which runs through the Minesing wetlands, will provide nesting opportunities for plenty of birds, while the wetlands themselves offer premier habitat where they can raise their young.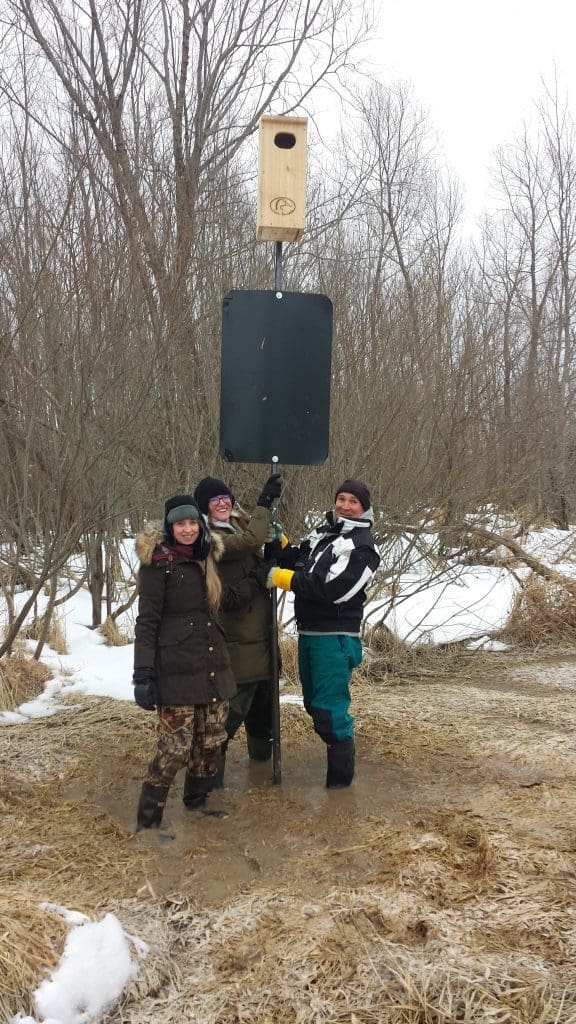 But nesting boxes aren't the only recent activity at this site. Thanks to collaborative efforts between DUC and the Nottawasaga Valley Conservation Authority (NVCA), the Minesing Wetlands are facing a very bright future.
For more than 20 years, the NVCA has been managing a 207 acre (83 hectare) adjacent parcel that was converted to a farm field during early settlement. A recent report on forest change in the Minesing Wetlands identified the field as an area for restoration. With funding through Environment Canada's National Wetland Conservation Fund, in fall 2016, DUC and NVCA restored this old farmer's field into quality wildlife habitat.  Together, they created several wildlife ponds that will act as pair and brood habitat for waterfowl as well as habitat for marsh birds, reptiles, amphibians and other wildlife.
Visible from the Brereton Field Naturalists' bird viewing lookout tower along Concession Rd 2 in Clearview, this wetland restoration project will also provide recreationists an opportunity to view and learn about wildlife, wetlands and conservation.
"We were happy to partner with DUC to enhance Conservation Authority lands through wetland protection and restoration" says Kyra Howes, NVCA Lands Manager. "Our stewardship and education departments are excited about wood duck nest box maintenance and the educational bird viewing opportunities."
According to Sean Rootham, a DUC conservation programs specialist, "this project will serve as a great example of how marginal land that is too wet for other uses can be enhanced and restored to productive wetland habitat."
When Amy Strizic volunteered to install nest boxes with DUC, she became part of an entire conservation community working to ensure Minesing Wetlands remains healthy and productive long into the future.
The DUC Ontario nest box program connects people with nature and is funded in part through an Ontario Trillium Foundation Seed Grant.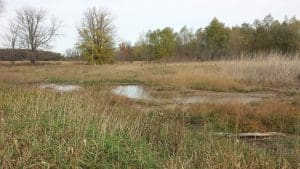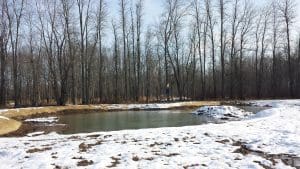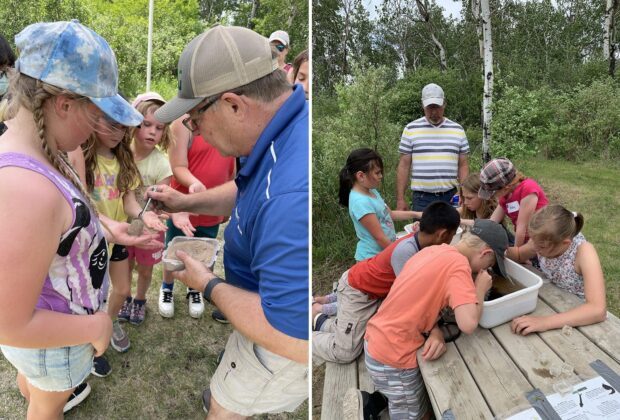 85 Years of Conservation, Education, Volunteers
trueA decades-long partnership has given countless children environmental knowledge, leadership skills and a connection to nature built on respect and curiosity.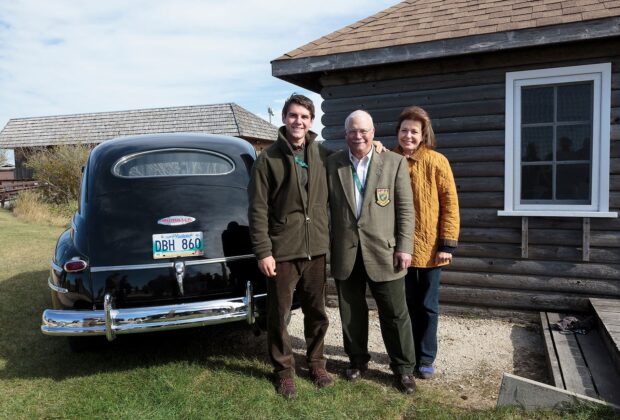 85 Years of Conservation, Grassroots, Volunteers
trueMore confirmation and recognition for George C. Reifel's incredible impact on wetland conservation in B.C. and across North America.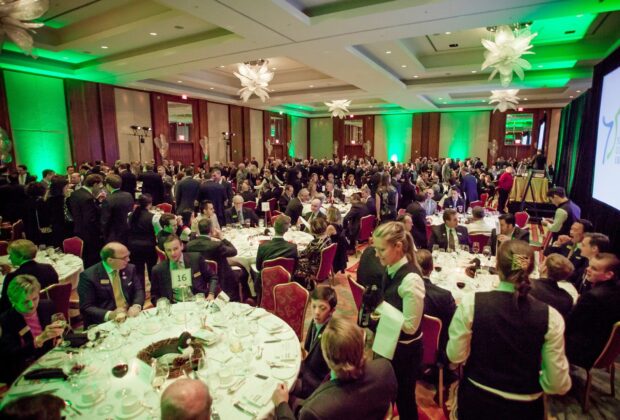 85 Years of Conservation, Grasslands, Volunteers
trueThe secrets of DUC's most successful annual fundraising event: the Toronto Dinner.