DUC is celebrating a win for wetland management in Alberta. In 2019, Alberta Environment and Parks (AEP) implemented the provincial Wetland Replacement Program (WRP). The program provides funding for wetland restoration projects and is designed to help mitigate the ongoing trend of wetland loss throughout the province.
The WRP prioritizes restoration in municipalities and watersheds that have experienced the highest amount of lost wetland area. In 2020, the program provided an initial round of $3.7 million in funding for seven wetland restoration projects, which resulted in 390 acres (158 hectares) of new or restored wetlands. According to AEP, there are currently nine municipalities that have signed a Memorandum of Understanding to participate in the WRP.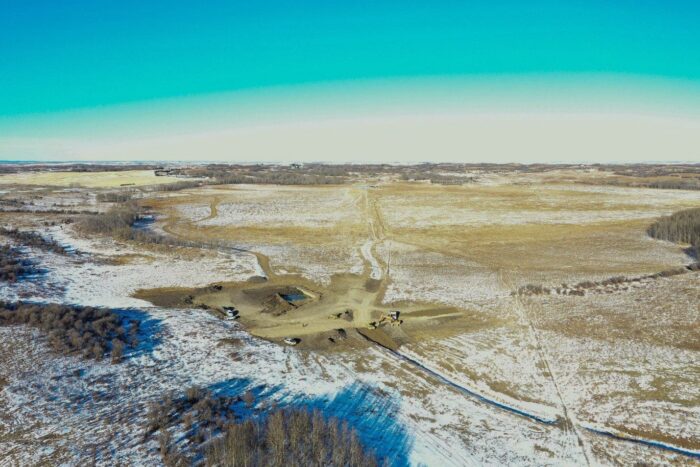 DUC has been an active participant in Alberta's WRP since its inception and has also participated in the program to complete some notable projects on the landscape, including:
Silver Sage – This project saw 72.6 acres (29.4 hectares) of wetlands restored in the County of Forty Mile. We partnered with the Alberta Conservation Association to complete this project.
Willow Creek – In the Municipal District of Willow Creek, we partnered with private landowners to restore 33.9 acres (13.7 hectares) of wetland.
Lochend Lake – Located in Rocky View County, Lochend Lake was drained in the 1960s and the restoration of this critical habitat site has been on DUC's radar for more than three decades. Through a partnership with six dedicated landowners and AEP, we restored 276 acres (112 hectares) at this site.
As Alberta continues to lose as much as 10,800 acres of wetland each year, the WRP is a critical initiative that will encourage greater participation from key stakeholders and partners who are crucial to the successful delivery of our mission to conserve and restore the province's wetlands.
An active and successful WRP in the province of Alberta is a wetland win.