This isn't just any job for DUC engineer, Dave Dobson.
Watching the rust-and-dirt-encrusted pipe being pulled from the ground during a water control replacement at DUC's Lenore project is like saying goodbye to an old friend.
"Where have the years went?" Dobson says with a chuckle as he stands near the twisted, broken pipe that lies in the grass waiting to be buried in its final resting place.
Dobson was one of the workers who helped put the pipe in the ground 30 years ago, and it was one of his first projects with DUC. It was part of a gatewell structure, 43 kilometres northwest of Brandon, used to control water levels in one of the eight marshes that form the project.
The Lenore water control replacement is partially funded by Wildlife Habitat Canada and the North American Wetlands Conservation Act. In total, the eight wetlands of the Lenore complex provide a total of 1,066 acres of diverse habitat that's home to waterfowl, song birds, deer and grouse.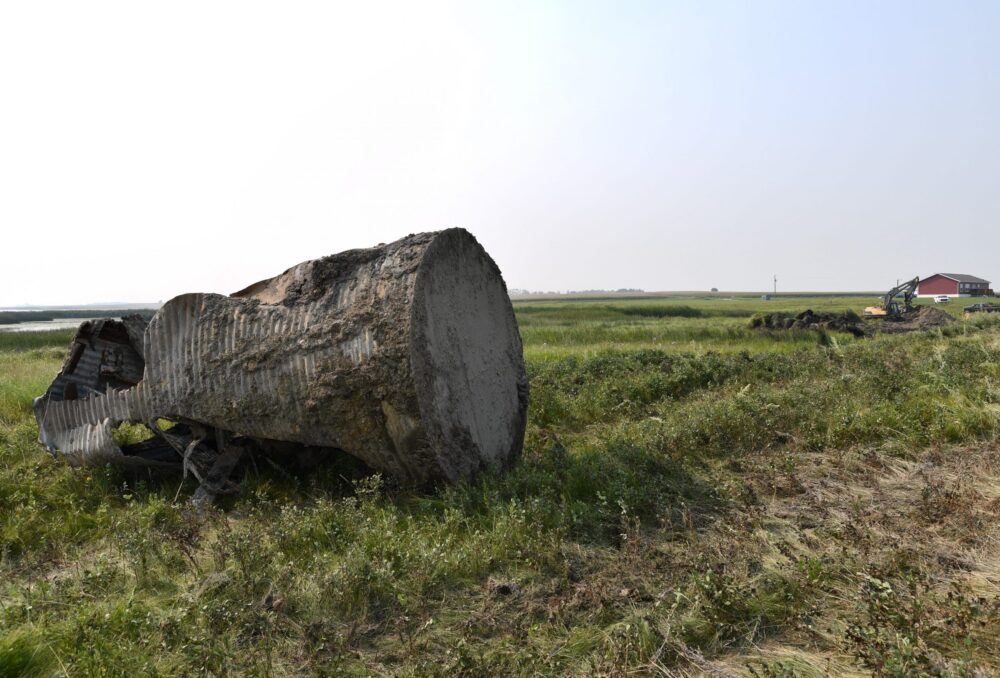 Having done its job, the old pipe from the gatewell was wrenched from the ground by a backhoe to make way for construction of a new four-metre-wide stone spillway that can't be eroded by waves. It's one of the many control structures repaired and maintained in Manitoba by DUC each year—between 2015 and 2017, it repaired, rebuilt, operated or maintained 63 of them.
Dobson jokingly wonders which has held up better over the years—the corroded pipe, which looks like a giant mangled soup can, or him and his sore back?
"I don't know, I'm good but that thing stands pretty straight over there," he says.
Back when the original pipe was installed, he recalls with a smile, he was 28 years old with jet-black hair. Now, he's 58 and his dark hair has since turned grey.
"It's unreal. It just gets ya," Dobson says of witnessing the pipe's removal. "It's like: I remember putting you in and now your life is done, so that must mean my life is towards the fourth quarter in my game now."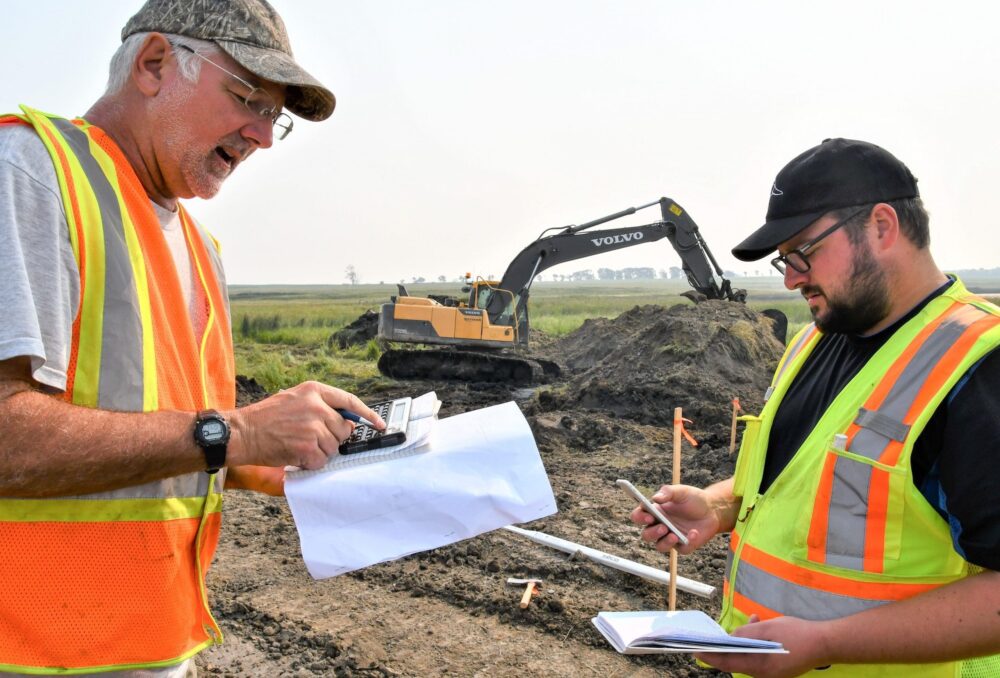 Working through solutions on wetland engineering
Dobson's grey hair shows his experience as an engineer. He remembers how, all those years ago when they put the pipe in, pumps couldn't keep up with the water seeping into the hole through the sandy soil and it "terrified" him.
But other staff had decades of experience and walked Dobson through the solution – to build a stable foundation with rock and gravel. Over the years, they taught him practical engineering designs that were also affordable.
Now, when Dobson doesn't have the answers, he turns to his own "little cool family" of veteran DUC engineers across the country and North Dakota. One may have experience with salt water projects, for example, another with plastic and pile work.
Over the years, it became clear that DUC work and Dobson were a good fit. As an avid outdoorsman, he enjoys working outside and designing water control structures that benefit the environment.
He even enjoys the inevitable difficulties that come with each wetland engineering project.
"I don't know what the challenge is or going to be, but there's always going to be one. If you like that, and I do, that's why you stick around."
While the removal of the pipe he helped to install three decades ago makes him wonder how many projects he has left in him, he's aware it's now up to him to pass his knowledge on to the next generation of DUC engineers, just as his predecessors had mentored him.
"Now I'm that guy."