Links to wetlands
Naturalized golf course water features help wildlife, water quality and the game experience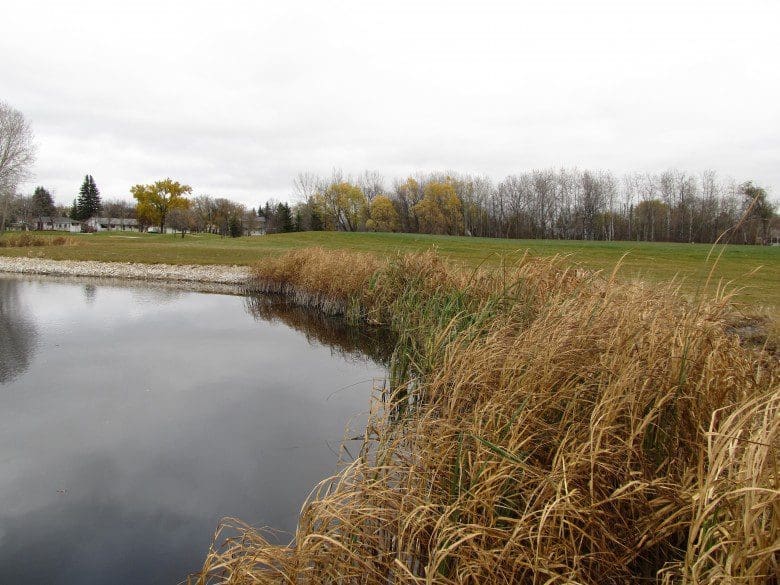 Next time you hit a golf ball into a water hazard, you may have to push through cattails to find it, says Gord MacKay, a wetland specialist at Native Plant Solutions (NPS), a consulting arm of DUC.
Before he joined the NPS team, MacKay spent 20 years as a golf course superintendent, where he saw a growing industry interest in naturalizing portions of golf courses.  "There's been a movement around it since the 1990s," he says.
This movement, led by organizations like Audubon International, which developed environmental management practices for golf courses, suggests ways for golf courses to better manage water features, which can come in the form of wetlands and ponds. Aside from making a course more challenging for golfers, these features are often used to drain and store water.
In some cases, water quality can become a problem due to inadequate circulation and accumulated nutrients. The outcome is an unattractive and unhealthy, algae-filled body of water.
"Golf course superintendents have very few options that are effective in controlling the problem," says MacKay. "In the past, chemicals were used to control weeds, algae and other issues. I don't think any results were that promising," he adds.
But by introducing native emergent plant species and allowing growth around the water's edge, MacKay says water quality will improve. "By leaving these riparian areas alone and seeing what can grow, some golf course superintendents are starting to appreciate the natural areas," he says.
Greg Mitchell, the golf course superintendent at Rossmere Golf and Country Club  has seen the benefits firsthand.
In 2014, Mitchell hired NPS staff to devise a plan to naturalize two constructed ponds at the Winnipeg, Man. golf course.
In addition to offering advice on how to reconstruct the ponds so they more closely resembled water features found in nature, NPS introduced approximately 18 native plant species in and around the water.
Last year, Mitchell began to notice a change.  "There's waterfowl, and all kinds of songbirds. And we're starting to see crickets and frogs," says Mitchell. He plans to continue naturalizing parts of the course in the coming years.
"I think a golf course is a beautiful place … And it's not just for play. It's this great habitat for birds, frogs, insects, trees, flowers, and sod."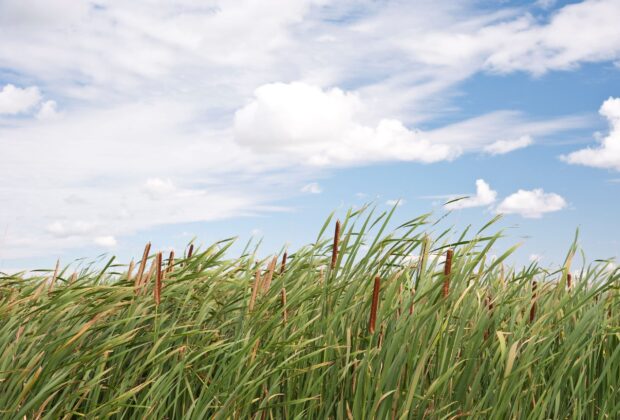 Landowners, Partnerships, Science, The Great Lakes & St. Lawrence
trueAn unlikely pairing is collaborating on a nature-based solution in Eastern Ontario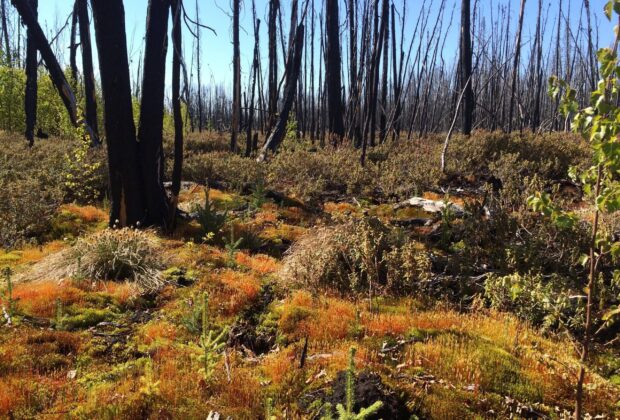 Boreal, Boreal Forest, Wetlands
trueWetland ecosystems found throughout Canada's boreal region can help mitigate the impacts of wildfire.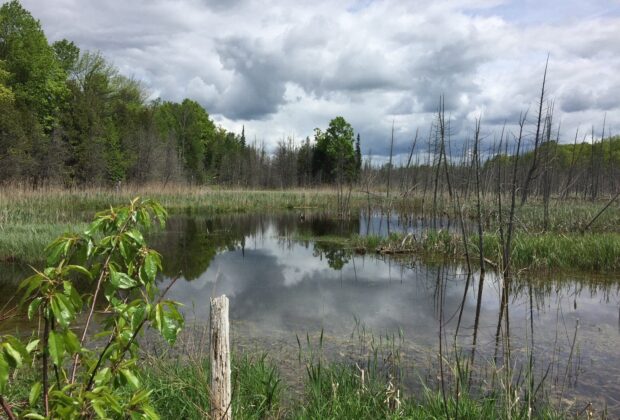 Landowners, Wetland restoration
trueHow a DUC project in Ontario's Trent River Watershed became a protected family treasure.