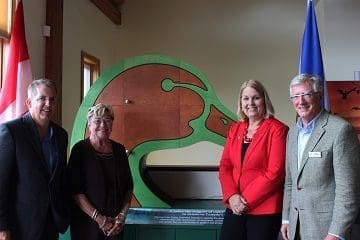 Thursday, July 30th, 2015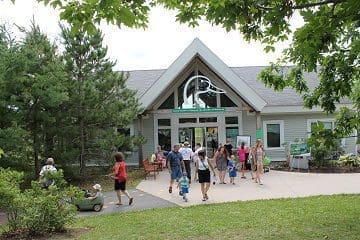 Nova Scotia
From multi-acre marshes to agricultural ponds to coastal salt marshes, Nova Scotia is rich in wetland biodiversity. Nova Scotia's wetlands support American black duck, Canada geese, and herons by providing places for these birds to nest, feed, and raise their young. These wetlands also support many other wildlife species like mink, beavers, deer, bald eagles and muskrats.
Nova Scotia's wetlands are also a beautiful feature of the province's landscape. Many people head to wetlands for their leisure activities, including hiking, birdwatching, hunting, taking photographs or geocaching.
Nova Scotians benefit greatly from the province's many and varied wetlands, but these wetlands face many threats, particularly from increased development. Destruction of coastal wetlands in particular, poses a significant danger. Coastal wetlands help reduce flooding from storm surges and sea level rise. When we lose these wetlands, we lose a vital buffer that can protect coastal communities, such as those along the Yarmouth shore, Northumberland Strait, and South shore areas.
Check out current habitat conditions in Nova Scotia
Contact:
Nova Scotia Provincial Office
P.O. Box 430
Unit 64, Hwy. 6
Amherst, NS B4H 3Z5
Tel: 902-667-8726
Fax: 902-667-0916
Email: du_amherst@ducks.ca
Toll-free: 1-866-903-8257