Dedicated, driven and highly talented staff has always been a hallmark of DUC's success. We are fortunate to have some of the world's foremost conservation experts on our team whose careers shape how environmental issues are understood, and influence how important conservation actions are taken.
We'd like to introduce a staff member who has embodied the passion that is manifested in the very landscapes DUC conserves: Dr. Jim Devries.
An innovator, a knowledgeable researcher, and a strong voice for science-driven conservation in North America, Jim retired in May 2023 after 32 years with DUC. He's been part of our renowned research institute since its beginning in 1991, leading or contributing to many important science and conservation initiatives.
Notable highlights include helping lead one of the largest studies on breeding waterfowl on the planet, publishing research in more than 50 scientific publications, writing multiple cross-border habitat implementation plans and co-leading the 2018 revision of the North American Waterfowl Management Plan.
---
Find out how Jim and his colleagues distilled their 30 years of research into a conservation planning tool for the prairies, in this article published by The Wildlife Society
---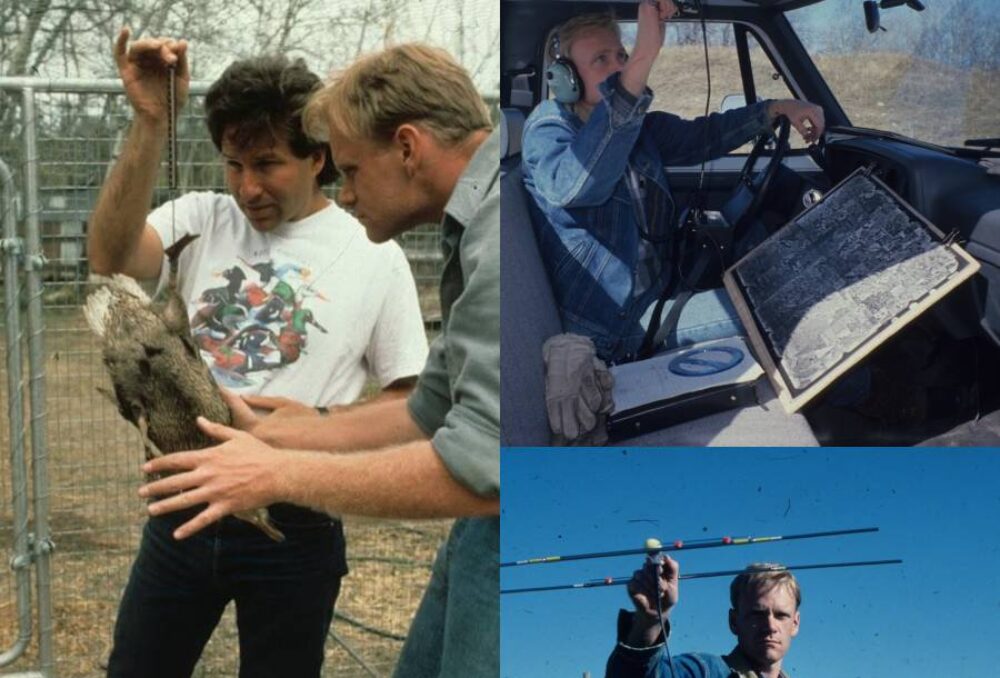 Over the years, Jim has helped DUC to better understand factors limiting animal populations of conservation concern, ranging from northern pintails to grassland birds to pollinators while developing key decision-support tools that have allowed us to wisely invest millions of dollars for conservation, including the financial contributions from generous donors.
Not only has Jim been an irreplaceable member of the DUC team driving progress for our work, but he has engaged internationally with many groups to influence conservation science and planning across the continent. That's why earlier this year, Ducks Unlimited, Inc. in the U.S. presented him with an Excellence in Conservation Award to recognize his lifetime career achievements.
In this article from the just-published spring issue of Conservator magazine, we asked Jim to reflect on his experience conducting his prairie research, and to leave us with some thoughts for the future. He said:
"Only when we understand something can we truly value it."
Nowhere is this maxim truer than in the world of habitat conservation. And we're proud to say that ongoing efforts to expand our understanding of wetlands and waterfowl—will be in good hands.
Continuing Jim's legacy of science excellence, which included boldly embracing innovation and new technologies, are our current team of researchers, and up-and-comers being nurtured and supported via our Endowed Chair in Wetland and Waterfowl Conservation and our Fellowships program, not to mention youth who participate in our Education initiatives.
"
Only when we understand something can we truly value it.
Support the next generation of scientists
Thanks to investments like yours, the next generation of researchers can take their passion for wetlands and waterfowl to the next level. Just like Jim Devries.
Donate now