Celebrating our 85 years of conservation together this year must include a few minutes of reflection. In 15 years, it will be 2038 and Ducks Unlimited Canada (DUC) will be 100 years into our mission. We asked 10 of our friends to help us envision the future for 10 facets of conservation in Canada.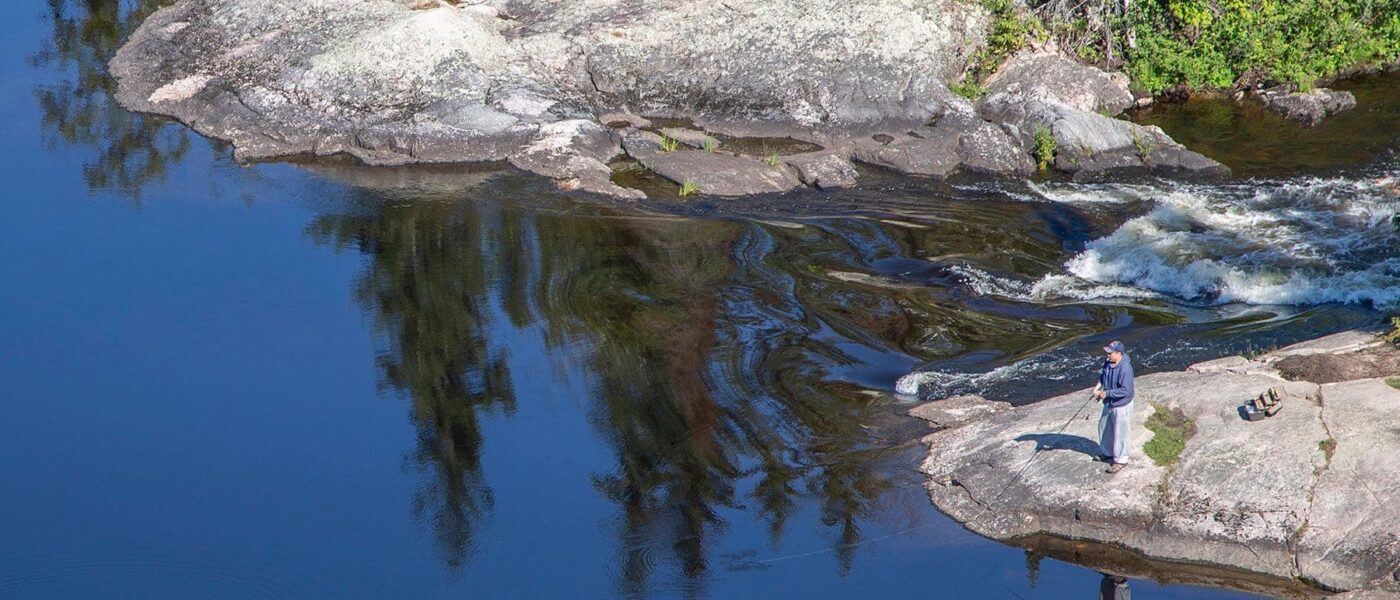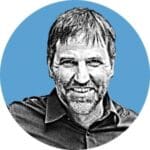 FUTURE OF NATURE
The Honourable Steven Guilbeault
Minister of Environment and Climate Change Canada
History teaches us progress is possible. In 1969, because of pollution, fires broke out on the surface of Lake Erie. Governments acted and today the Great Lakes are cleaner than they've been in 50 years. In 1987, the Montreal Protocol targeted ozone-depleting chemicals. Today, the Earth's ozone layer is healing, saving people from skin cancer and more. In 2007, Ontario's government began phasing out coal-fired electricity. Today, Ontario's smog days are forgotten, reducing incidents of childhood asthma among other diseases.
Disregard the naysayers. Actions matter. In December 2022, Canada stepped up to host COP15, the largest biodiversity conference in world history at Montreal. We helped rally a global goal of protecting 30 per cent of lands and waters by 2030. Our Government has launched the greatest conservation campaign in Canadian history to reach 30 by 30 at home, so in 2038 we'll have a healthier, more sustainable Canada. Ducks is a key partner. Together, we can do this.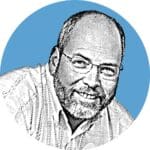 FUTURE OF WATER
John W. Pomeroy
Canada Research Chair in Water Resources and Climate Change, University of Saskatchewan
Director, Global Water Futures Program
Will we choose to protect and restore more wetlands by 2038? I expect that the benefits of doing so will become even more apparent by then and that the need for science-informed water management will increase through the 21st century. By researching how the global climate system links to hydrology, wetlands, water quality, ecosystems, society, economy, farming and water management, the Global Water Futures Program has gained an appreciation of the tremendous complexity of these interconnected systems, how they depend upon each other and on policy decisions, but also of some clear trends and likely outcomes for the near future.
Canada is experiencing dramatic changes to precipitation dynamics and this, along with the warming, will strongly impact our wetlands. The impacts of warming will interact in complex ways which can lead to increased or decreased storage of water in wetlands. We will find we can better protect our food and energy security and sustain our ecosystems through conserving the function of wetlands to preserve and restore the hydrological functioning of our landscape. Across the country, the role of wetlands in regulating the hydrological extremes of flood and drought will become even more important and will likely be seen as an important water management tool to adapt to climate change impacts.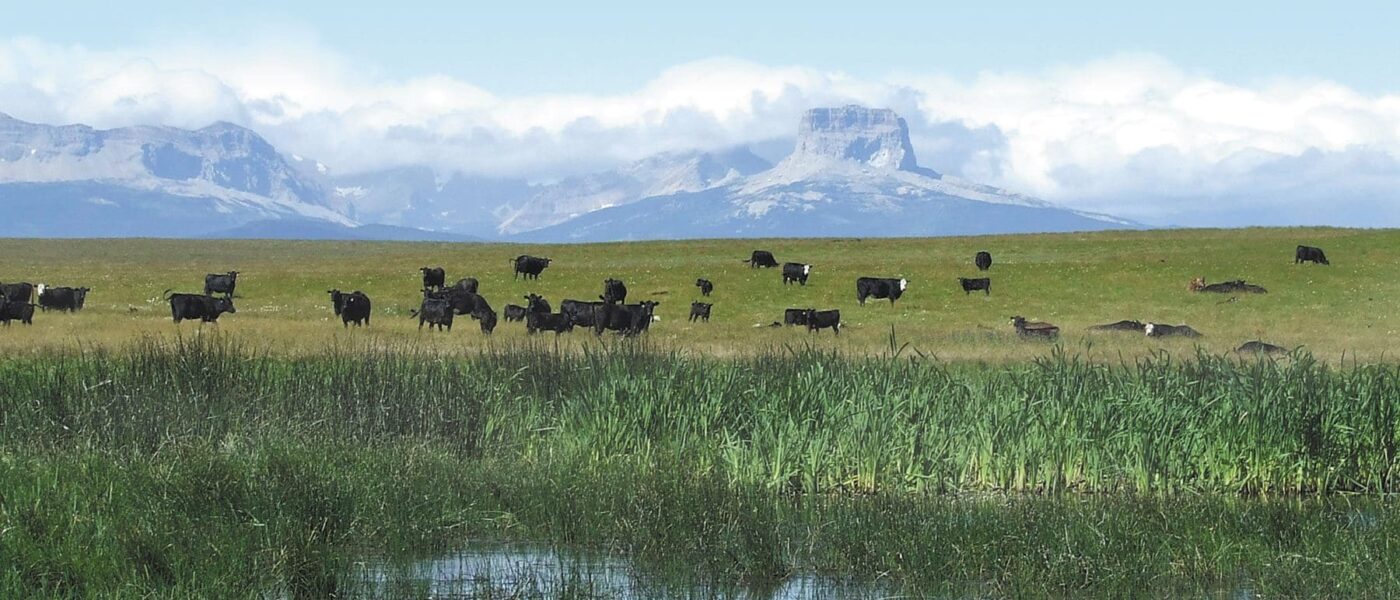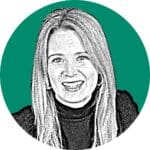 SUSTAINABLE FARMING
Fawn Jackson
Chief Sustainability Officer, Dairy Farmers of Canada
I grew up on a family farm in Inglis, Man. With my four sisters, I learned firsthand that "farms produce more than food." Beyond beef and grain, my family oversaw the land itself — and that included both grasslands and wetlands. In Ottawa, far from home but never far from my roots, I've made a career exploring agricultural policy, systems and research. Working with people from all sectors, I've developed a deep appreciation for the results of co-operation and good policy, and the positive effects of on-farm conservation actions.
In 2038, I'm looking forward to an increasingly green economy for Canada's farms. Today, more farmers are working with environmental organizations like DUC to adopt nature-based solutions that directly benefit wildlife habitats. Agriculture stakeholders are uniting in the drive toward sustainable food production systems and farmers are uniquely positioned to enhance clean water and biodiversity across Canada. Even as they adapt to the challenges of weather and climate, farm organizations are pushing toward more sustainable practices while continuing to produce abundant and healthy food. These shifts are recognized and rewarded by consumers and governments in many nations. Economic and environmental gains are not mutually exclusive — and that's why sustainable agriculture will continue to be good business in Canada.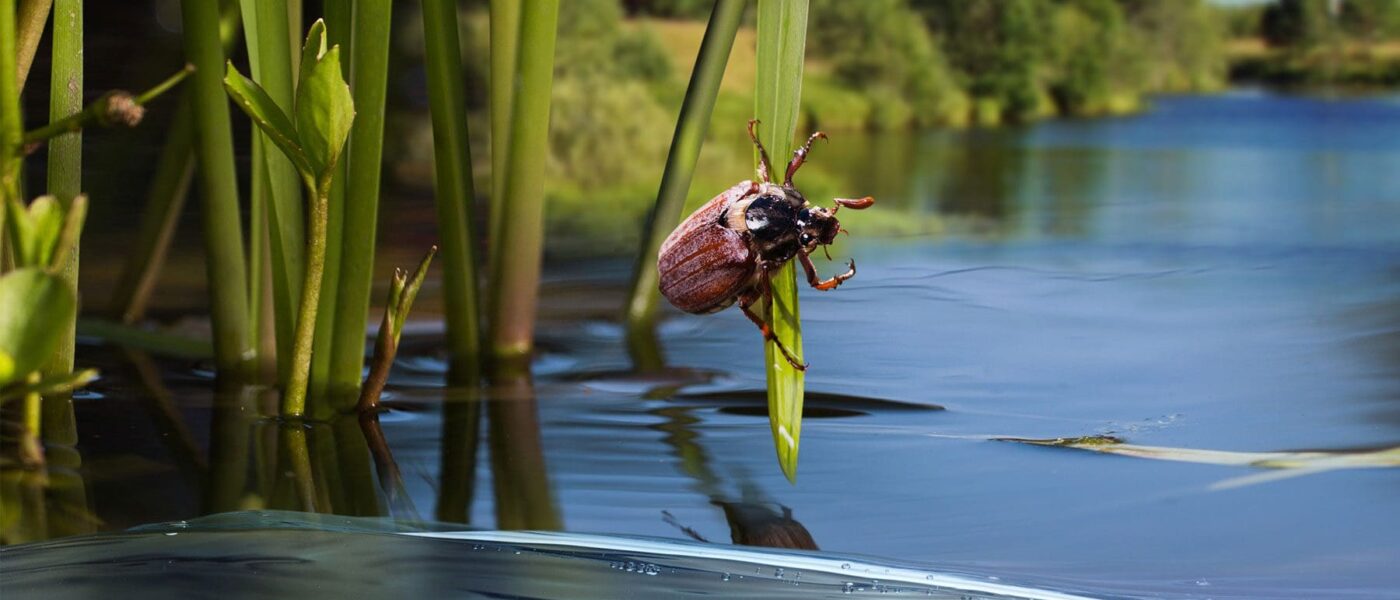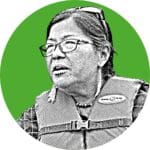 ETUAPTMUMK, TWO-EYED SEEING
Cecelia Brooks
Water Grandmother
The very foundation of our economies, food security, health and livelihoods has been eroded by the way humans have treated the Earth since colonization took hold across the globe. Climate instability and loss of biodiversity are the final chapter of the effects on the earth of colonization. To reverse these effects, we first need to decolonize our relationships with all life by honouring the knowledge of Indigenous people who have been stewards of their lands since time immemorial.
It is my hope that by 2038, DUC will be firmly working in partnership with Indigenous people on the protection of wetlands and other ecosystems. Implementing Etuaptmumk, Two-Eyed Seeing, to apply Indigenous knowledge on land stewardship together with the best tools from western science is a positive way forward toward restoration. Scientific evidence shows that nature is healthier on lands managed by Indigenous people in many countries, including Canada, with as much or more biodiversity than conventionally conserved lands (Environmental Science & Policy Vol. 101, November 2019, pages 1-6). Building from this knowledge, through work in partnership with Indigenous people of Canada, is my hope for the future of DUC so we can ensure a healthy future for all our relations, M'st No'gmaq.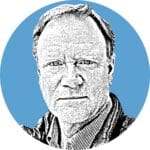 BIODIVERSITY
Jim Devries
DUC Research Scientist, Institute for Wetland and Waterfowl Research
When I began my career 32 years ago, I focused on understanding the value of our conservation activities to waterfowl — full stop. Consideration of other values was a distraction. But as I progressed in my research, and thanks to visionary leadership in DUC, I realized the vast potential in understanding the benefits that our work provides to society. Having spent years traipsing through prairie wetlands and grasslands chasing ducks, I knew the biodiversity these habitats nurtured was one of those benefits.
Only when we understand something can we truly value it — this maxim is nowhere truer than in biodiversity conservation. Now, following years of quantifying the value of DUC programs to grassland birds, bees and other beneficial insects, the picture is becoming clear. Wetlands and associated intact uplands are essential for maintaining biodiversity in the working landscapes that make up DUC's conservation focus: the landscapes where biodiversity is most at risk.
As I prepare to retire from this great organization, it is my hope that by 2038 our wealth of knowledge about the many ecosystem services that conservation provides will inspire national and international co-operation to maintain and restore biodiversity. Although achieving this vision will not be easy, I believe that we have the capacity to make it a reality.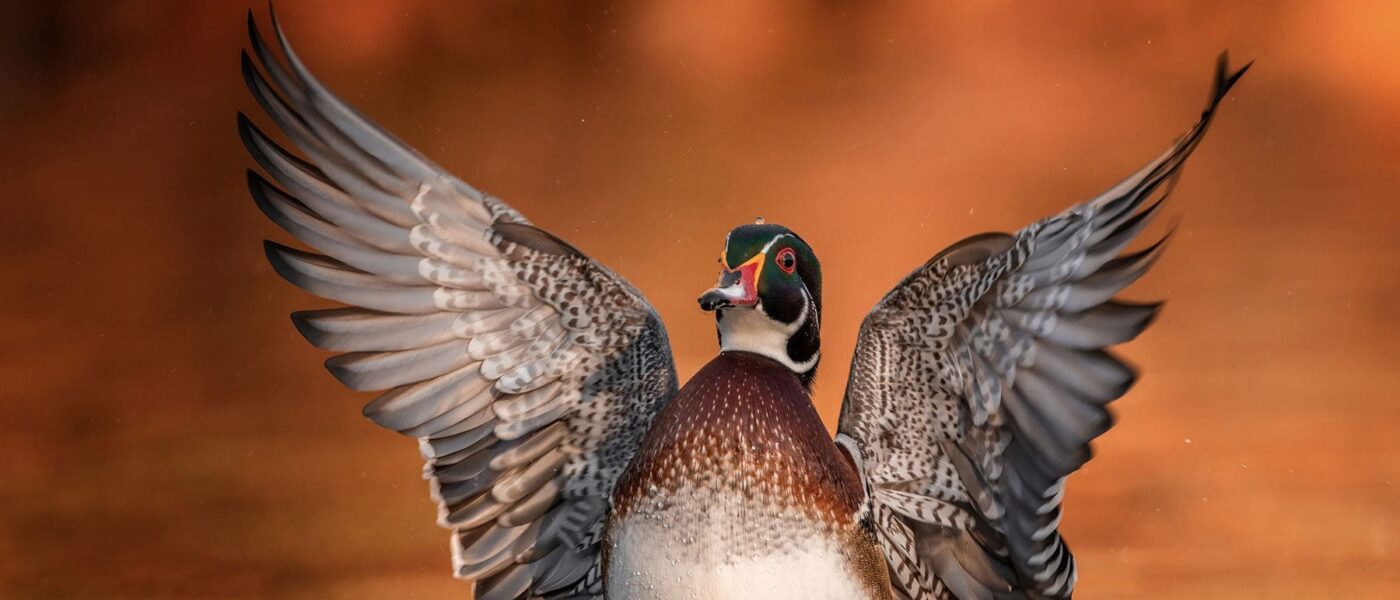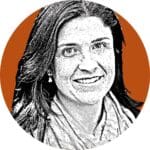 WETLANDS
Melanie Deslongchamps
DUC Manager of Provincial Operations (Quebec)
DUC is a key player in the preservation of nature for the health of the Canadian population. With its partners, DUC will ensure that people in Canada's major cities have accessible green spaces for recreation within 500 metres of their homes and offices. Whether it's through the creation of green stormwater management infrastructure to counter flooding and filter water, the preservation of wetlands in the heart of neighbourhoods to recharge the water table, the creation of wetlands in agricultural areas that can serve as water reservoirs during periods of drought, or the preservation of larger territories and ecological corridors for wildlife, all of the organization's conservation and restoration projects are aimed at mitigating the effects of climate change and fighting against the erosion of biodiversity.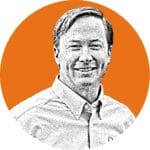 WATERFOWL
Adam Putnam
Chief Executive Officer, Ducks Unlimited, Inc.
What started as a few concerned waterfowlers 85 years ago has today become one of the foundational pillars of the North American model of wildlife conservation. Fifteen years from now, our shared conservation mission will expand far beyond the waterfowling community and into the bedrock of communities across the continent.
DU has millions of passionate supporters and a growing list of partners in every major industry that recognize the value of the habitat we set out to protect. The projects that benefit waterfowl will increasingly be seen as projects that also benefit people. This evolution will help us to remain responsible stewards of our natural spaces for the next generation.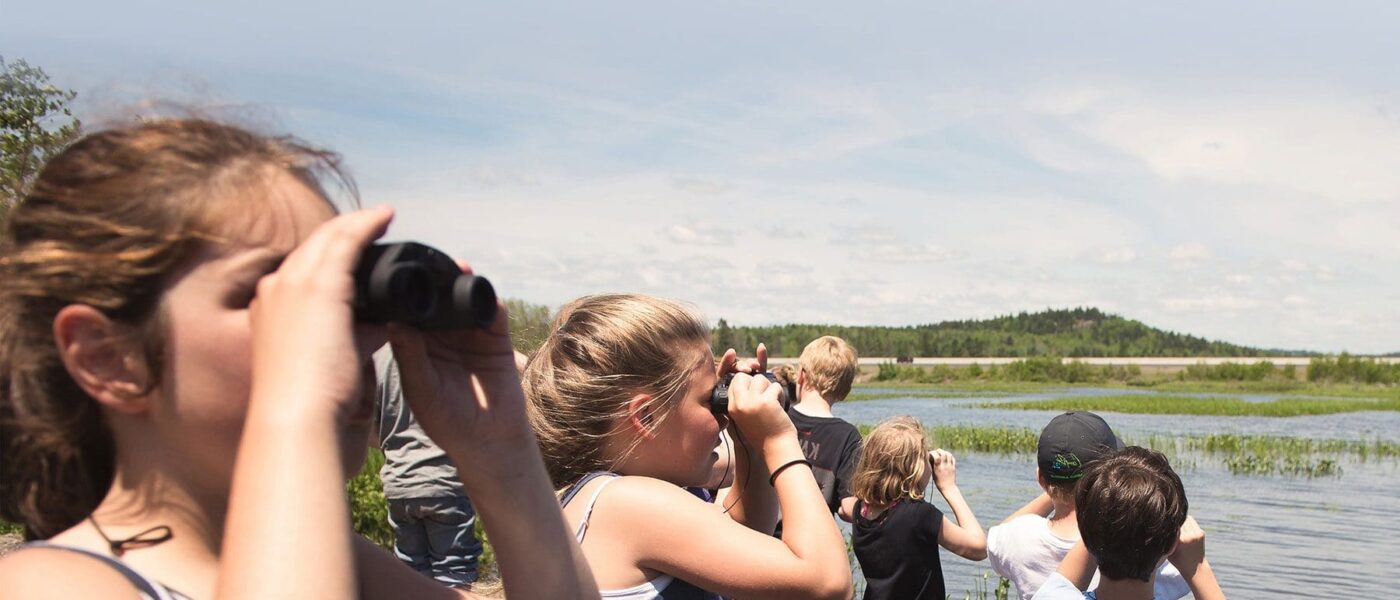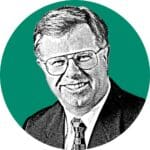 PHILANTHROPY
Tod Wright
DUC past president, DUC President's Council donor
As we approach our 100th anniversary, my wish for friends of DUC is that they might ask themselves, how could I leave something behind to continue the mission that was so important to me in my time with DUC. Five years ago, I was given the news that I had a metastasized melanoma, the same cancer that had killed my brother 20 years before. This caused me to do some serious soul searching as to what my environmental legacy might be, how I could make a difference in DUC that would live on long after I was gone.
Many years before, I had signed up for a modest legacy gift in the Feather Society. My decision was to increase my commitment to make a meaningful difference on the Missouri Coteau in Saskatchewan, my home away from home every fall. This decision gave me great peace of mind knowing that some part of me would live on in the landscape to benefit wildlife. As my old friend, mentor and Ducks Unlimited, Inc. president, Hazard Campbell, was fond to say, "Conservation without dollars is only conversation."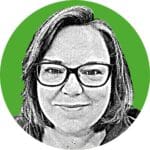 NATURE EDUCATION
Shannon Lavigne
Teacher, DUC Wetland Centre of Excellence Leader
I believe, in the future, nature education will become even more critical as we begin to understand how our environment directly affects our quality of life. DUC's wetland field trips help our youth understand the critical role that wetlands play in mitigating climate change and protecting us from the flooding that it will bring.
Our mission with the Outdoor Classroom Project at Bathurst High School is simply to have students learn in nature. Environmental stewardship begins with appreciation and our youth are often not given enough opportunities to just "be" in nature. It is so important for our mental health to periodically disconnect and take time to look, listen, smell and appreciate the beauty that surrounds us.
I have had many moments in my life where I have had to stop myself and take in what I was seeing, and every time, it's been in nature. The mountains, the trees, the sound of birds, I even find myself taking a different route to school so that I can get a glimpse of the water. It just makes me happy.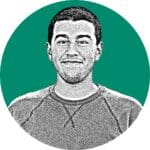 CONSERVATION CAREERS
Fares Mandour
DUC Youth Advisory Council
DUC, and conservation careers in general, must continue to become increasingly interdisciplinary. I've learned, as an environmental urban planning student, the importance of considering all three pillars of sustainability: social, economic and environmental. The way to do this — which DUC is doing, in my opinion — is through people.
The best way to get people passionate about something is to help them relate to the problem. I always think about how this approach is applied in urban spaces, where people may be disconnected from nature, especially considering that is where most Canadians (including myself) live. I believe that by focusing on social and economic aspects of conservation, there may be more sway in cities to increase that important conservation work.
I hope that DUC — as well as myself through my future research in academia — continues to apply an approach to conservation that integrates sustainability as a key component to its future as an organization. By hiring staff with diverse backgrounds and knowledge, and involving youth such as through the Youth Advisory Council, DUC will continue to be a pillar and driver for sustainable and interdisciplinary conservation approaches.
HOPE ON THE HORIZON
As a conservation leader, we have an opportunity — and a responsibility — to leverage the power of nature to drive a prosperous economy, to find solutions that safeguard our most vulnerable and valuable environmental assets, as well as solutions that recognize and respect traditional knowledge of the land and everything that lives on it. That's why we're committing to an ambitious goal to conserve, restore and influence more than 15 million acres of natural habitat across Canada this year, growing our landscape-level impact with one of our largest annual goals to date.
Together, we will help to conserve water, wetlands, and wildlife for the generations of tomorrow.
Hope is on the horizon
Be part of the future of conservation!
Donate today