When two rare-to-the-region birds recently made unexpected pit stops at the Tantramar Marsh wetlands near the town of Sackville, N.B., they may have been checking out what all the fuss was about. 
More likely, it was Tantramar's open and flat wetland landscape that attracted the green-tailed towhee (native to the western United States) and great egret (more commonly found in South America and southern parts of the United States), much to the delight of the local birding community. 
Sackville joins international list of wetland cities
Birds, birders, residents and tourists alike have long recognized the town's special relationship to this marsh. It's one of the reasons the Convention on Wetlands named Sackville an accredited Wetland City at COP14 in November 2022 for its "exceptional efforts to safeguard urban wetlands for people and nature." It's the first municipality in North America to receive this accreditation since the convention launched the award in 2015. 
"More than half of the world's population today lives in urban areas and by 2050, that figure will be significantly higher. Sackville joins a global list of pioneer wetland cities that have recognized the jewel in their urban areas fundamental to making their cities liveable," says Dr. Musonda Mumba, Secretary General of the Convention on Wetlands.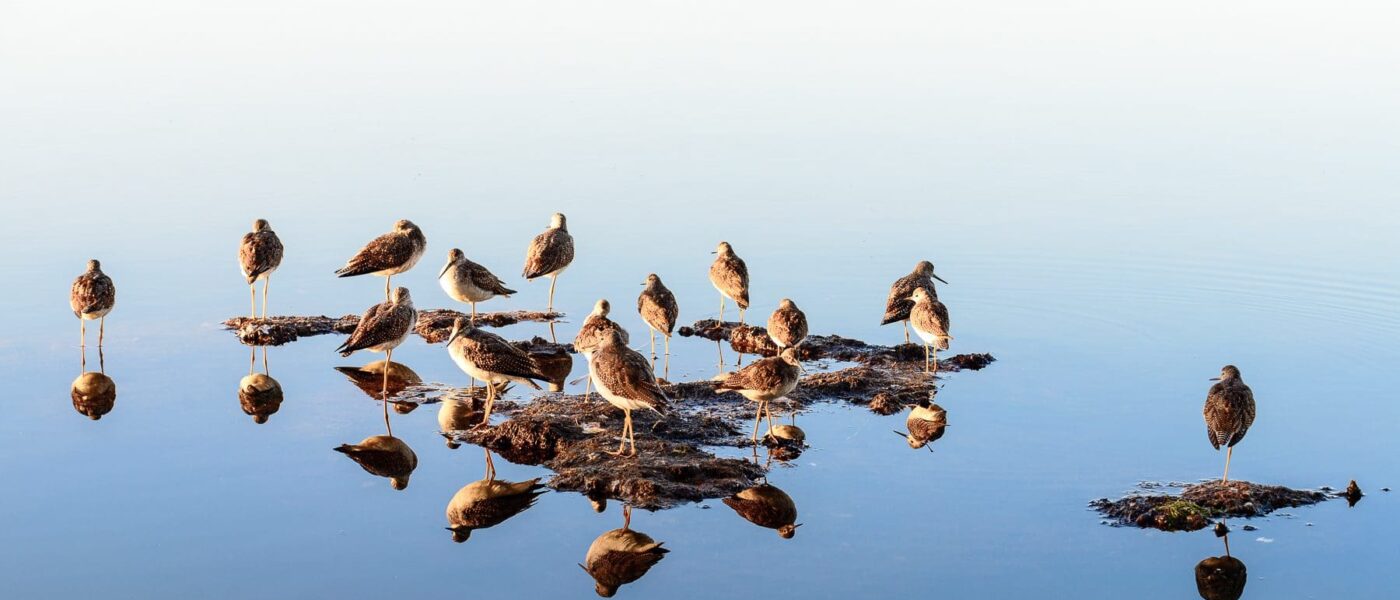 "Crown jewel" wetlands foster wildlife and community
Adam Campbell, DUC's manager of provincial operations for Atlantic Canada, grew up fishing, hunting and bird watching on the Tantramar Marshes. "It was an amazing place for a kid who loved wildlife," Campbell says. "Living in Sackville, wetlands become part of your identity. You can see firsthand how ecologically important they are, and it inspires you to protect them." 
It's hard to imagine Sackville uncoupled from the marshlands in and around it. The town is surrounded by Tantramar Marsh wetlands, grasslands and salt marshes, from the Bay of Fundy in the west to High Marsh Road in the east, and beyond.  
 The town's self-proclaimed "crown jewel" is Sackville Waterfowl Park, where visitors can follow boardwalks through open-water marsh and stands of white birch, watching for birds like Virginia rails, gadwalls, and the occasional ruddy duck. This beloved marsh was restored by DUC in 1988 after advocates convinced town council that a wetland park in the heart of town could be the key to revitalizing downtown and sparking a new wave of tourism.  
The town embraced the opportunity. "Sackville kind of went, 'This is going to be our hook. This is part of our identity,'" says Al Hanson, a Canadian Wildlife Service wildlife biologist located in Sackville. "People in Sackville now are aware of wetland conservation. There's a prime example of it right there in their backyard."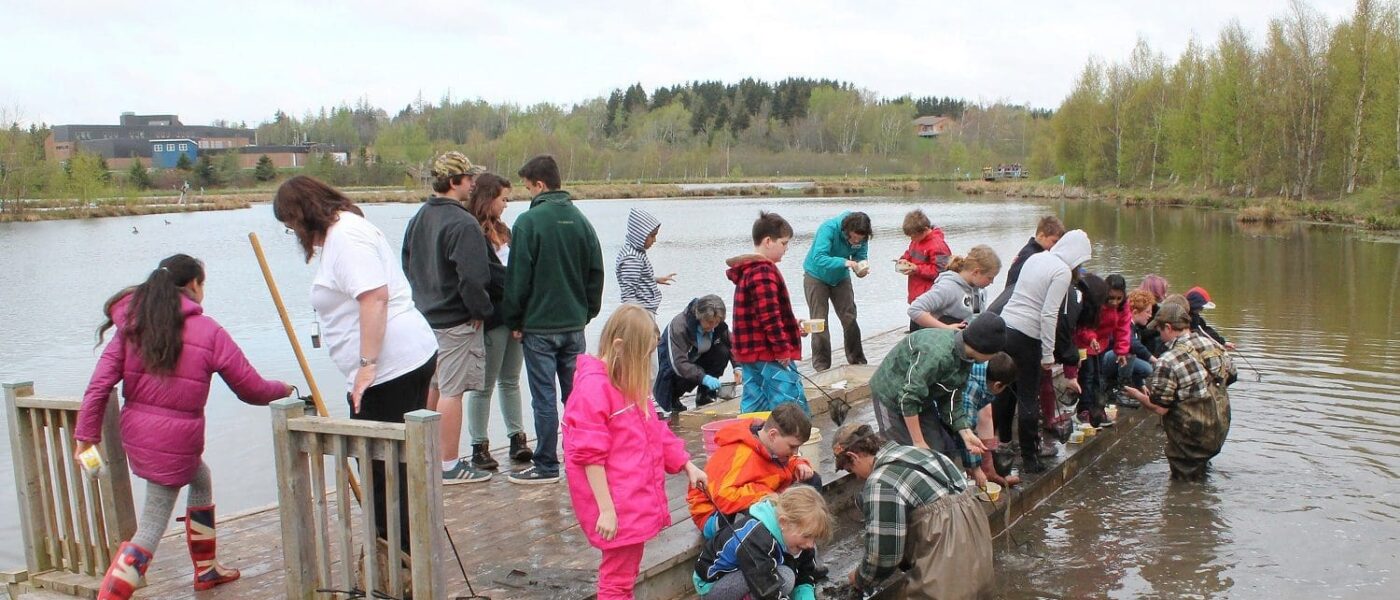 Tantramar: training ground for future "Wet Heads"
In addition to the Waterfowl Park, DUC has restored educational wetlands at the DUC-partnered Tantramar Wetland Centre of Excellence at Tantramar Regional High School and at nearby Salem Elementary School. The wetlands have become inspirational training grounds for these high school students, or "Wet Heads," who won DUC's first-ever climate action challenge for their proposal to build an off-grid solar-powered education building. And Anneke Harpur, a participant in the Tantramar WCE program,  won a 2022 DUC Wetland Centre of Excellence scholarship  to continue her studies in environment and conservation. 
"In Sackville, conservation isn't just a concept. It's the culture," says Campbell. "When you grow up here you are immersed in the magic of wetlands daily which instills a deep appreciation of all the benefits they provide. Benefits worthy of a lifelong pursuit to protect them." 
Sackville's wetlands are a model for other urban centres to follow
As the continent's first-ever Wetland City, Sackville is a town that's proving wetlands have a place within an urban setting and is a model for others to follow. Early opportunities to experience wetlands and nature can lead people like Campbell and Harpur to explore careers in science and the environment and become lifelong advocates of the natural world.  And the use of natural solutions like wetlands as part of green infrastructure programming is becoming more popular with governments and city planners as they strive to make their communities more resilient and environmentally sustainable. 
For residents and for visitors like the wayward towhee and heron seeking beauty and refuge, Sackville's wetlands are a crown jewel deserving of this international recognition. 
Green scene
Canadian communities that are harnessing the power of wetlands as natural green infrastructure.
Learn more