The afternoon sun shone on a sea of summer green as we made our way out to a Ducks Unlimited Canada-restored wetland on a small Ontario farm. It's a short walk from the farmhouse but it takes a while because there's so much for William Shotyk to share along the way.
There is nothing on the property that doesn't concern him, from the larger questions of groundwater health to the small movements of birds and animals in the orchard, fields, windbreak, grassland and river that make up the 70-acre (28-hectare) farm.
Shotyk's father found the Elmvale farm for sale in the early 1970s, listed among the classified ads in the back of a Toronto newspaper. The Shotyks were immigrants from Ukraine and Scotland who were working hard to make their way in a new country. But they found a way to buy the farm in Springwater Township.
"I grew up in the city of Toronto, but my parents bought this farm property when I was in the eighth grade because I asked them if they could please buy a little farm," Shotyk laughs. "And I did say specifically a farm property with a stream. So, it's a little farm property with waterfront on the Wye River."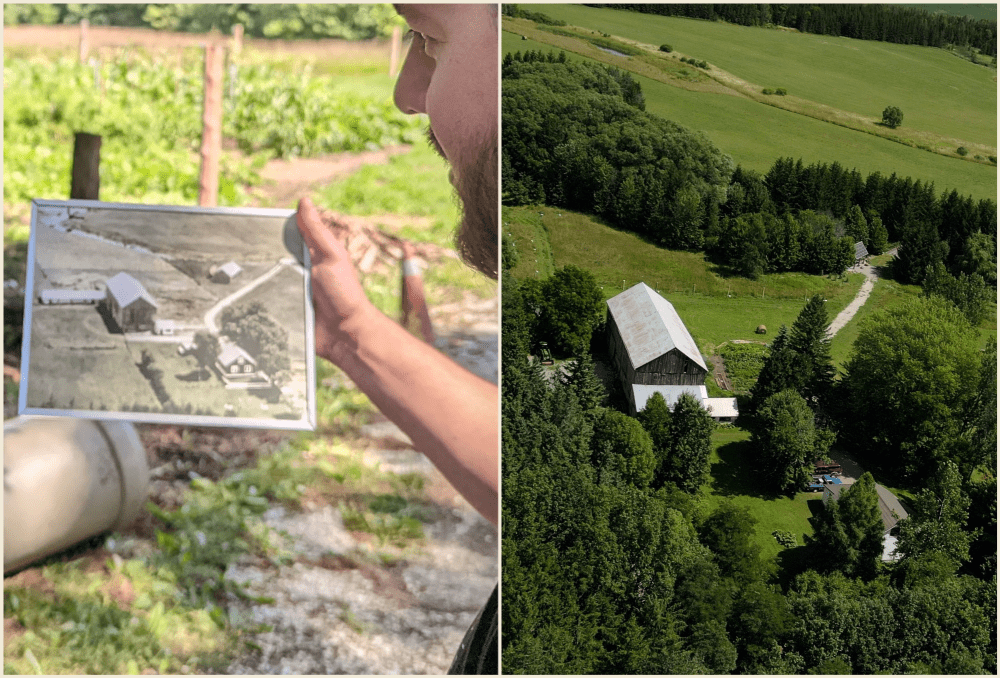 The farm has another remarkable feature. Beside the farmhouse, a rustic tap delivers cold groundwater from an artesian flow that is said to reach the cleanest known water on the planet. Shotyk enjoyed his first drink from the tap 50 years ago with his father by his side.
"My love for the farm comes from my dad and I instilled it in my children. My father taught me how to plant a tree: he and I planted the orchard on this farm."
Later, Shotyk would learn that occupying soldiers during the Second World War razed the orchard that his grandfather had planted on their ancestral farm in Ukraine. His father's family farm was destroyed by war.
Space for nature and farming … and a wetland
In the farmhouse kitchen, an aerial photograph from 1938 shows the house and outbuildings surrounded by open fields, with a denuded waterway running diagonally into the frame. There's a partial windbreak and some trees around the house — a sharp contrast to the leafy green all around us eight decades later.
The teenaged Shotyk made the farm an environmental project and began to document the path with annual reports for his immediate circle. Since 1976, family, friends and community supporters have helped plant 24,464 trees (that's 51 species!) along the property boundary and the river's edge. Ten species at risk have been recorded on the property including barn swallows, bobolinks, short-eared owls and rare plants.
"We have very, very rich soil, so the trees have done very well but it's still a working farm," he says. "What we've tried to do here is achieve that balance between agriculture and the environment."
A few years ago, Shotyk converted lower-quality production land to draw more wildlife to the farm. He worked with Ducks Unlimited Canada to build a one-acre (0.4-hectare) wetland beside an existing slough which bisects part of a hay field. Some upland habitat was converted to grassland too.
"I tell people if you really want to understand the importance of water, build a wetland because it's a magnet for wildlife. It wasn't long before we had leopard frogs, pickerel frogs, green frogs and bull frogs. Not to mention the toads, and then a myriad of birds out there. Lots of tracks from white-tailed deer, and from coyotes. And one day, I finally saw my favourite: a painted turtle.
"One of the joys that I had not expected is the pleasure that friends and family have from going back to that wetland and just sitting there and experiencing all of it. And now we've put a little park bench out there to sit and watch. This farm property has become a special place to many people."
Learn more about William Shotyk's wetland restoration.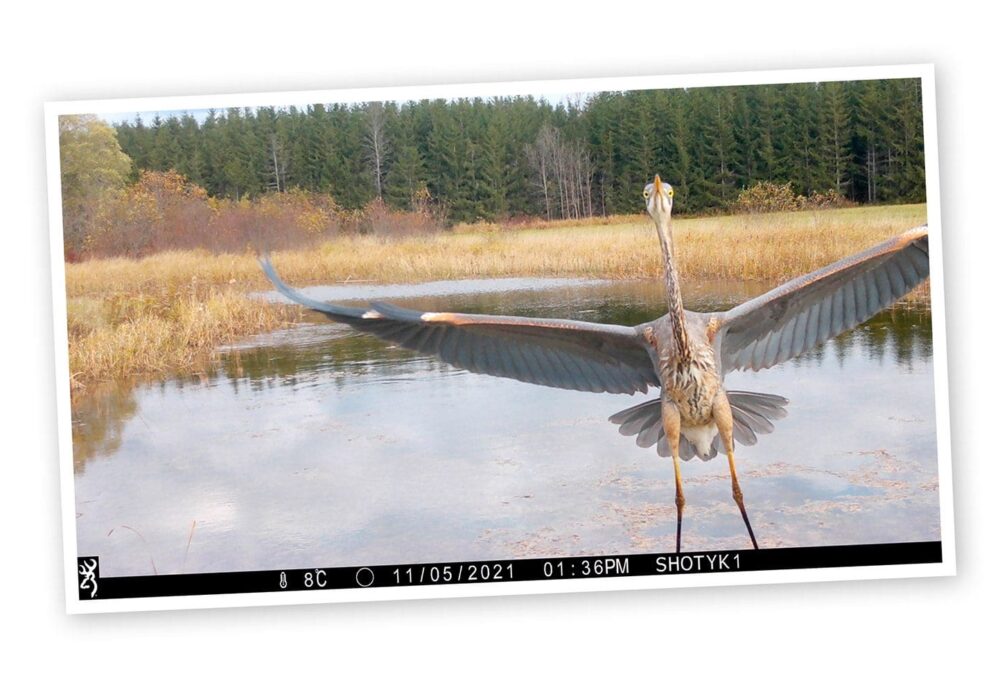 The soil under his boots
Shotyk's summers on the Elmvale farm were the foundation of his life's work. He harnessed the inspiration he felt in the farm garden — where his youthful ambition sometimes outstripped his family's appetite — and never stopped learning about the ground beneath his feet.
He became a soil scientist in his day job, as he calls it, at the University of Alberta where, since 2011, he has held the Bocock Chair for Agriculture and the Environment. Shotyk has taught students and conducted research around the world. As a researcher, he leads the SWAMP Laboratory, which measures trace metal cycles in soil, water, air, manure and plants. In 2018, he was elected a Fellow of the Royal Society of Canada.
"The farm has become my university with soils, wetlands, plants and animals. This is putting into practice what I preach in the classroom."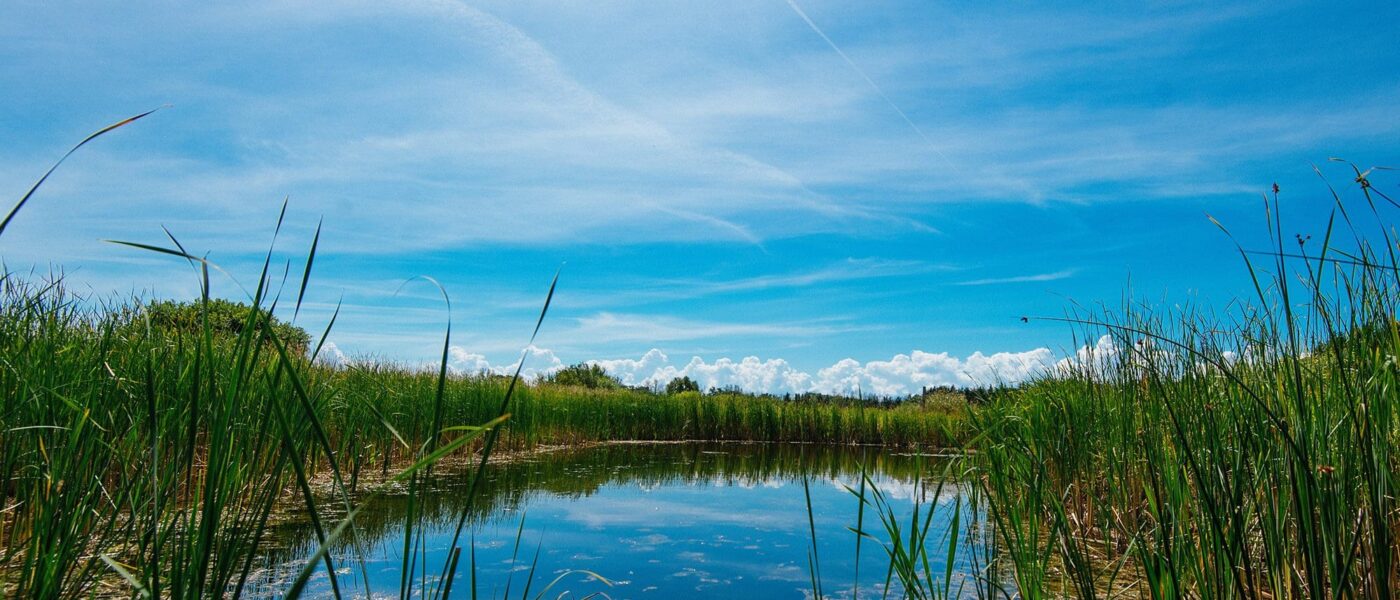 The water under the soil
Elmvale is about 90 minutes north of Toronto on the historical land of the Wendat people, between Lake Simcoe and Georgian Bay, where there was once a village called Ekhiondastsaan, meaning "lands which exude water." Nearby are other artesian flows and springs, and habitat hotbeds including Wye Marsh and Tiny Marsh.
The teenager who sipped the chilly groundwater for the first time from the farm's artesian flow in 1972 went off to become a scientist and began to wonder about the water's origin. "I've been testing the water, on and off, for 30 years now," says Shotyk. "It's become a focus of my research."
Inside a tidy cabin by the barn, Shotyk installed a laboratory for testing samples from two artesian wells for contaminants present in the water. "The groundwater here is 3,000 years old. The entire farm is sitting on 13 metres of clay, past lake sediments from Lake Algonquin. The water is so clean I have to filter the air in the room before testing it, so no air pollutants contaminate the sample. The water is cleaner than ancient Arctic ice."
Shotyk has been sharing the results with his students,  other researchers, and the local Springwater community. He helped rally interest around clean water protection with the annual Elmvale Water Festival and a project to shelter and upgrade a local artesian flow where people collect drinking water all year round.
"A highlight for me in the community was when I reached out to a person from a local First Nations community here in the area. I brought him to the wetland, and I showed it to him and he thought it was absolutely beautiful. And he's been here to perform ceremonies that are important to him and his people. I can't tell you what an honour it is for me to have somebody from his community, from his culture, to experience a wetland from his perspective, and to enjoy that and to celebrate that.
"And this whole time I thought, isn't this great what I'm doing for nature? But it's only in recent years I've come to realize what nature has been doing for me. And I could not be more grateful."
---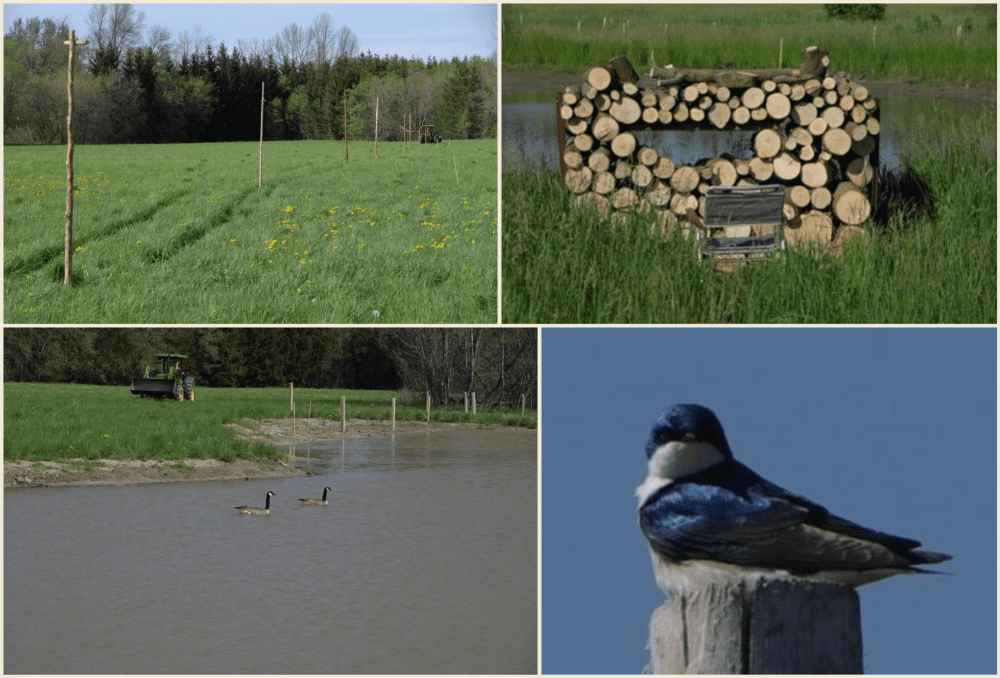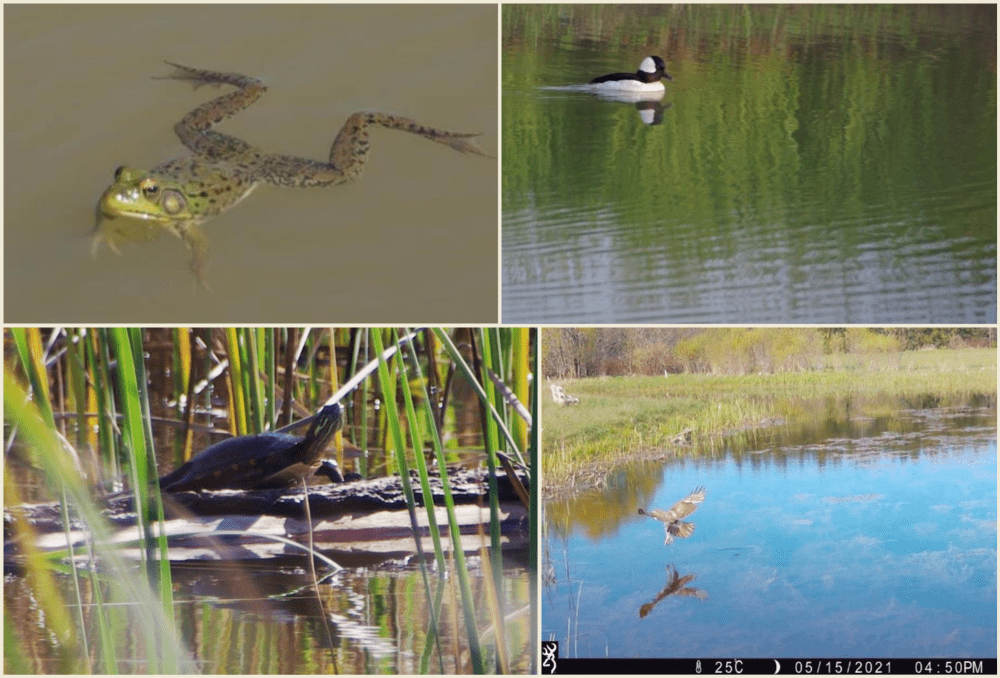 Habitat guidance for Ontario land caretakers
Wetlands at Work for You
Start here