It may seem like a tall order for a land-locked young nature lover from Regina, Sask. to dive into marine biology, but that's exactly where his sights are set.  
When he was a toddler, Josh Christiansen went birdwatching with his grandpa near the family's Crystal Lake cabin. As he got older, he spent summers at the Saskatchewan resort community, and the large wetland adjacent to the lake became a favourite spot to catch frogs, salamanders and snakes. 
"That's definitely where my love of the outdoors started and flourished," says Christiansen.
Eventually, a family trip to Hawaii introduced Christiansen to a wider variety of reptiles—hello, sea turtles!—and ignited a passion for marine life. 
These early experiences not only cemented a love of wild things in Christiansen—with a particular soft spot for amphibians and reptiles—but they helped chart a course for his life and eventual career.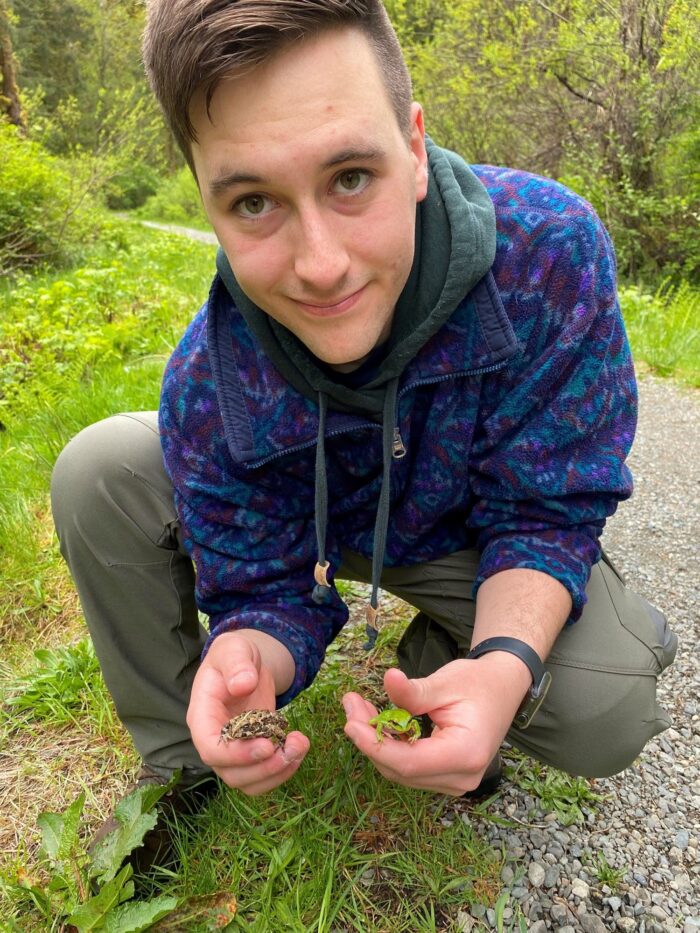 The journey began with a Saskatchewan education
Christiansen is Saskatchewan's representative on DUC's new Youth Advisory Council. As it turns out, serving on the Council may be the evolutionary leap that gets him to his dream. 
The Youth Advisory Council is a diverse and passionate group of Canadians who are actively shaping DUC's youth engagement and conservation approaches. At 22, Christiansen already brings conservation knowledge across a range of wildlife groups and species, including birds, bats, and of course, the herptiles that started his journey years ago. 
Since those early days at Crystal Lake, he's found many opportunities to grow his love and knowledge of species and habitats. When it came time for university, a degree in biology was the obvious choice, and pursuit of this goal opened up its own learning experiences. 
Studying under University of Regina professor Mark Brigham—Saskatchewan's own "bat man"—proved to be a serendipitous connection.  
"He's the reason I've gotten many of the opportunities that I have during my time in university," says Christiansen: opportunities like undergraduate student research awards from the Natural Sciences and Engineering Research Council of Canada to study bats in Regina and Saskatchewan's Cypress Hills.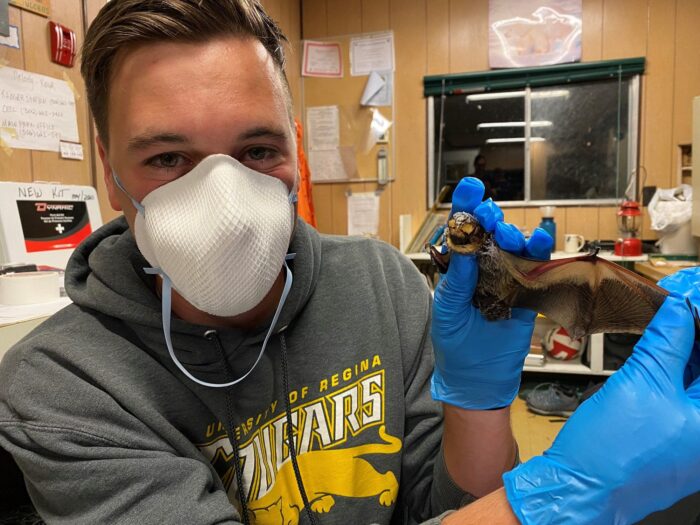 The ambition to shape conservation in Canada 
Last June, Christiansen graduated with a bachelor of science degree in biology with concentrations in ecology and environmental biology. Now on a gap year, he's continuing research on Saskatchewan wildlife species, through contracts with Environment and Climate Change Canada. The DUC Youth Advisory Council opportunity came along at just the right moment and with its own appeal. 
"Being on the Council is giving me and the other members the opportunity to learn about conservation but also make a contribution in return. It's exciting that we can help actively shape what conservation in Canada looks like through our involvement," says Christiansen. "That was a big thing for me, that I could get my hands on, I could have an influence, and I could actually do something." 
Do, indeed. Now halfway through their two-year term, this talented group of 10 young people recently presented their recommendations to DUC's board of directors.  
Council members represent the breadth of both Canadian geography and areas of interest. Christiansen has witnessed this diversity translate into a team that's worked together to develop a well-rounded set of goals.  
"We all share a common interest in the environment and want to help it. Because we're from a lot of different disciplines, we get to see everybody's perspectives and priorities. 
 "We're not just a bunch of biologists," he laughs.  
"
The ocean has always been a big passion of mine.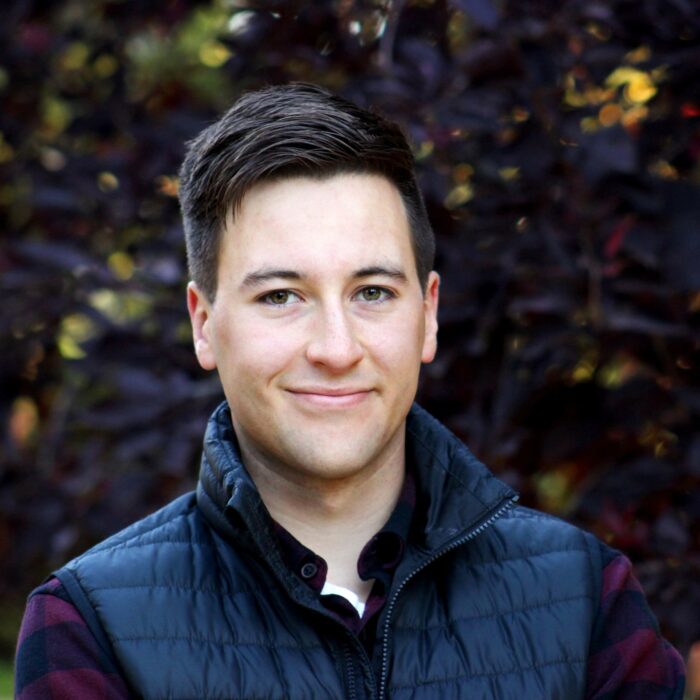 One step closer
to his maritime dreams
In 2023, Christiansen will embark on a master's program at Mount Allison University in Sackville, N.B. to study eastern red-backed salamanders.  
That's right, he's headed for the Maritimes. 
As luck would have it, this opportunity came through his new-found Council connections. Another member posted the Mount Allison master's opening on a job board they collectively created and maintain; Christiansen applied—and landed it. 
He's already looking down the path to what might come next. "I would love to pursue a PhD after my master's and get into marine biology if I can; the ocean has always been a big passion of mine."  
Christiansen is quick to recognize the pivotal individuals that have helped him get to where he is today—the family members, professors, and peers who share his passions, like his fellow Council members who will be "lifelong friends for sure."  
With the support of a community like this, Christiansen is sure to turn his marine biology dreams into reality, traveling as easily between land and water as the herptiles he loves.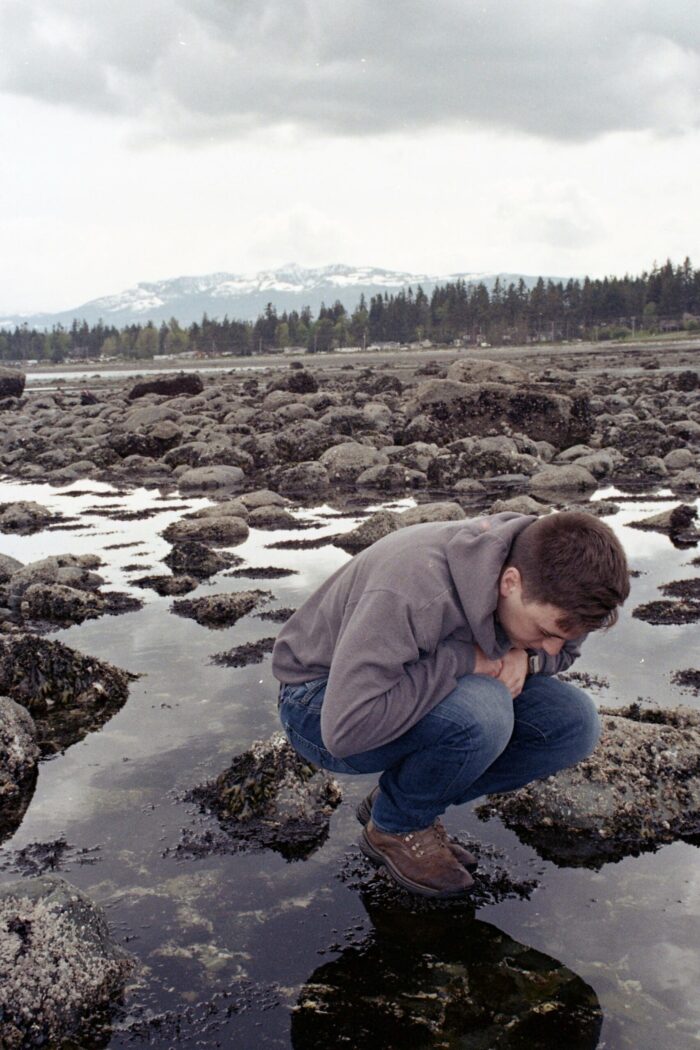 Youth Advisory Council
Get to know our 10 Council members
Learn more