DUC is proud to recognize Damon Chernick (12) and Graham Chernick (10) as our newest Wetland Heroes. The two boys helped develop wildly successful nature guides called "Wandering Wednesdays" in their hometown of Regina, Saskatchewan.
When the first COVID lockdown started, Regina residents weren't allowed to leave their neighbourhoods. Damon and Graham were restricted to walking on the path behind their house if they wanted fresh air. There were no hikes, no picnics and no new scenery for weeks at a time.
"It was so boring," says Graham. "We did the same thing every day. We walked the same path and we saw the same things."
They were ecstatic when the restrictions were lifted and they could venture outside of their neighbourhood. Their mom Shannon, who was also eager to get the boys out of the house, started taking them to new nature spots.
"That's when Damon came up with this brilliant idea," says Shannon. "He said we should take pictures of our hikes and show families where they can go in and around Regina."
That afternoon Damon and Graham explored A.E. Wilson Park, snapping photos of what they saw and jotting down notes. When they got home, they got to work creating what would become the first outdoor guide, "Explore an Island in the City."
"
Kids should be spending more time outdoors. It's good for your health, and not just physical health, but mental and psychological, too.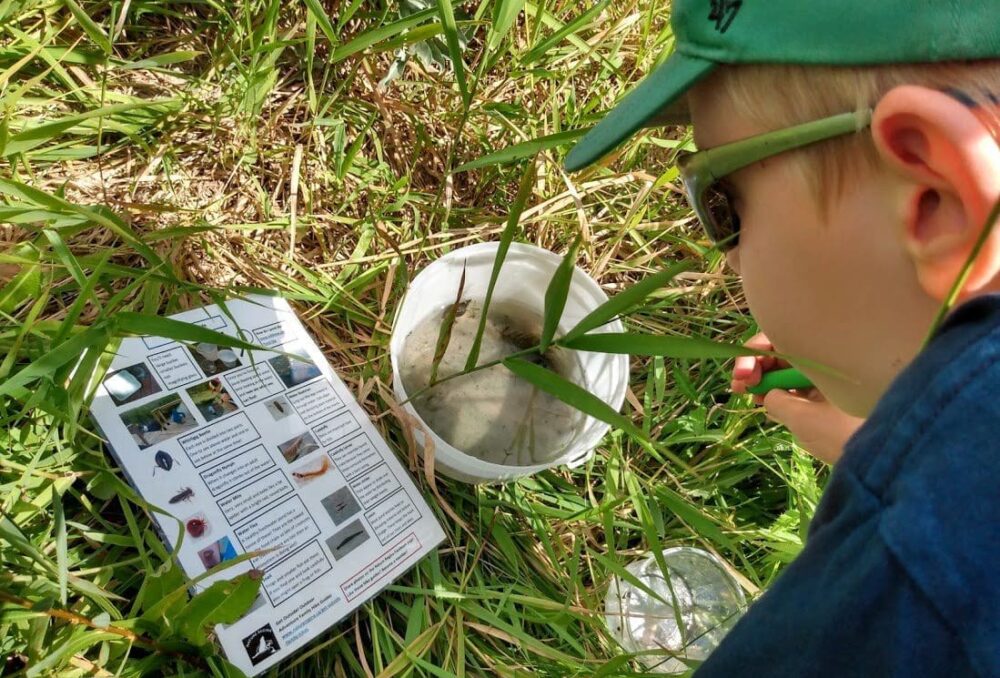 Wandering Wednesdays
As Nature Regina's youth engagement coordinator, Shannon is always looking for ways to get kids and families excited about the outdoors. She had the idea to turn the guides into a social media campaign, which she could call Wandering Wednesdays. Each week, her boys produced a guide on a local natural area with information on how to get there, what to expect and different creatures you can find.
"The boys lead the whole thing," says Shannon. "They take photos, ask questions and write notes. I just follow them around."
Damon and Graham explored parks, lakes, fields and wetlands around Regina. At McKell Wascana Conservation Park, a native wetland habitat and DUC project, they got their feet wet and went pond dipping.
"I love being outside," says Graham. "There's so much to see and explore, and you can run free."
"Kids should be spending more time outdoors," agrees Damon. "It's good for your health, and not just physical health, but mental and psychological, too."
Wandering Wednesdays was an instant success. Feedback poured in from parents and community groups saying how much they loved the guides. Viewer numbers climbed from hundreds to thousands to tens of thousands. Damon and Graham couldn't believe it.
"I thought we would get maybe 10 people to look at them," says Damon. "But it was thousands."
"I was very surprised," says Graham. "It must be because of COVID. They must have thought 'I have to go outside or I'll go crazy.'"
"
I love being outside. There's so much to see and explore, and you can run free.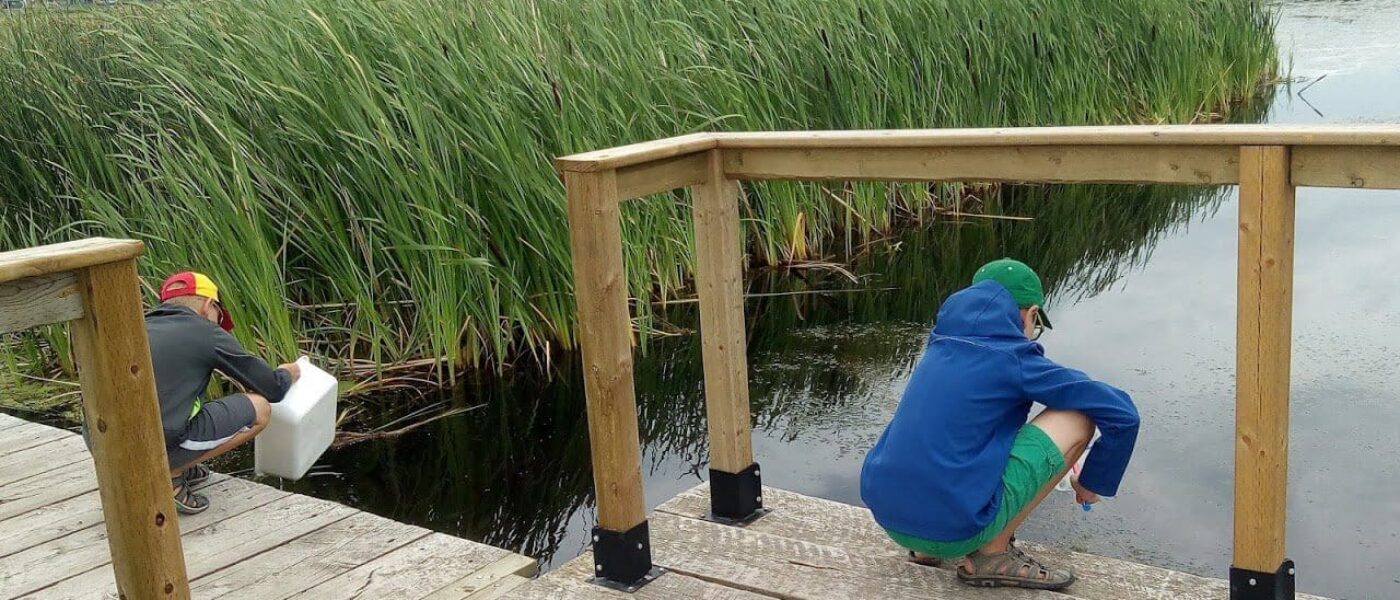 Expanding their reach
It wasn't long before the success of the Wandering Wednesdays started to attract notice. Since the guides were released, the Chernicks have been approached by Global News to feature the boys and their guides. Environmental organizations like Nature Saskatchewan, SaskOutdoors, Birds Canada, Saskatchewan Wildlife Federation and the Canadian Wildlife Federation are answering nature-based questions for Wandering Wednesdays and are now partners for the Get Outside! Kids Club.
"We're now hosting the Kids Club every week, plus we help out with events and news segments," says Shannon.
"Together, we've volunteered over 400 hours for Nature Regina," says Damon.
This is no small feat for a family juggling remote work, school and extracurriculars. Still, the Chernicks are proud to be part of the effort of getting people out of the house and into nature.
"For me, the best part is knowing that we're making a positive impact on our community," says Shannon. "It's a privilege that we get to do that."
For the latest episode of Wandering Wednesdays, check out: https://www.natureregina.ca/get-outside-family-hikes 
Nominate a Wetland Hero
Do you know a young person who's making a difference for wetlands? Nominate them for their efforts using our online submission form.
Learn More