DUC is proud to name Traci Blacksmith our newest Wetland Hero. For the past year, Blacksmith has been doing clean–ups along the Ottawa River and Mud Lake, a provincially significant wetland. She photographs what she finds to raise awareness of plastic pollution in our wetlands and waterways.  
Blacksmith is from Waswanipi in northern Quebec. Growing up, she didn't see a lot of plastic in wetlands, but that's not the case anymore. Plastic is now impossible to avoid, collecting in our waterways where it stays for tens or even hundreds of years. 
"Doing these clean–ups, it feels like a calling," says Blacksmith. "I try and do one every weekend if I can." 
After each clean–up, Blacksmith records what she finds. She counts cigarette butts, empty coffee cups and hundreds of plastic fragments. Plastic that can't be reused – like toxic, pellet-sized pieces known as nurdles – is put on display on her Instagram page to raise awareness of plastic pollution. 
"We don't realize just how much plastic can be found in our water," says Blacksmith. "Did you know there is 500 times more microplastics in our waterways than stars in our galaxy?"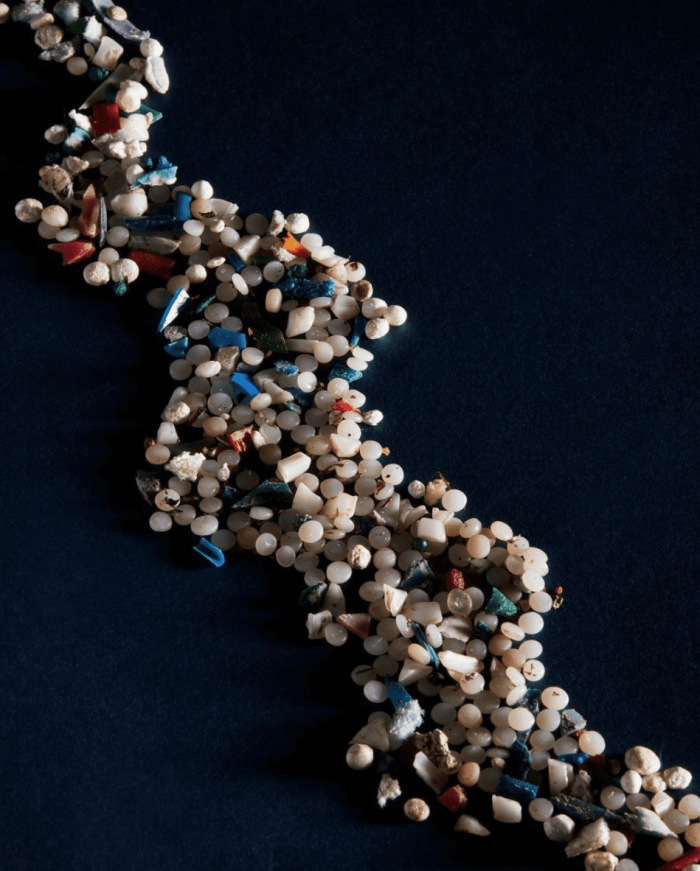 Facing plastic pollution
Blacksmith has been living in Ottawa for a few years, and she's noticed how easy it is to ignore plastic pollution. Garbage tossed in the street is carried by wind or rainwater into wetlands and waterways outside of the city. Otherwise, it's hidden in dumps away from the public eye.  
This has become a source of inspiration for Blacksmith's photography. She wants to reveal all the plastic hidden in our wetlands and waterways and tell the story of plastic pollution in Canada. 
"If we don't recognize the problem, we'll never move forward," she says. "I want us to start moving towards an environmentally–responsible future."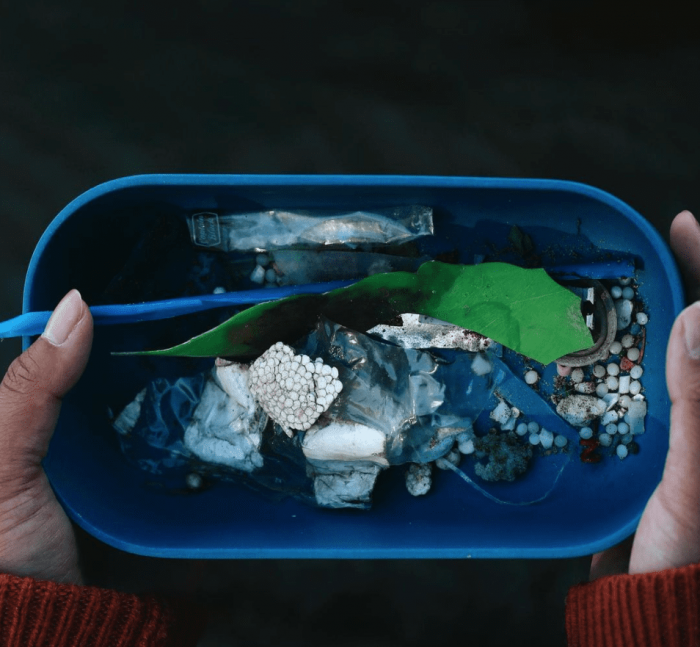 Waste-free wetlands
Plastic can be a big problem in wetlands. When our wetlands are healthy, they help filter water and support thousands of plants and animals. Wetlands polluted with plastic, on the other hand, may harm wildlife and have reduced function.  
Protecting our wetlands from plastic pollution requires everyone to take action. That includes packaging companies, says Blacksmith, who she feels could do more to reduce their impact and make lower-waste options available. 
"Where I'm from in northern Quebec, it's hard not to use plastic," says Blacksmith. "But there's no choice. We have to rely on what's available in the store." 
Many rural communities like Blacksmith's don't have access to zero-waste options. They can't take jars to the grocery store or find zero-waste items on the shelves. Blacksmith emphasizes that it's up to companies to make products with less plastic and work on creating plastic that's less harmful to the environment. 
"Companies need to show leadership," she says. "We'll be watching to see who steps up for our wetlands." 
You can find Traci Blacksmith on Instagram at @traciblacksmith and @blcksmthphoto