One of the most beautiful ducks on the Canadian Prairies is the northern pintail. With its slender, elegant neck and long, pointed tail, it's no surprise that this species is a favourite among conservationists and bird watchers alike.
But in the 1970s, Ducks Unlimited Canada noticed that pintail populations were declining, mainly due to habitat loss. Unlike most ducks that nest in grasslands, pintails will choose cropland and field stubble to raise their young.
Fast forward to the mid-90s and Ducks Unlimited Canada began digging deep into the potential of fall-planted crops like western Canadian winter wheat as a habitat-friendly option. And what did we find? Well, ducks like pintails love to nest in winter wheat.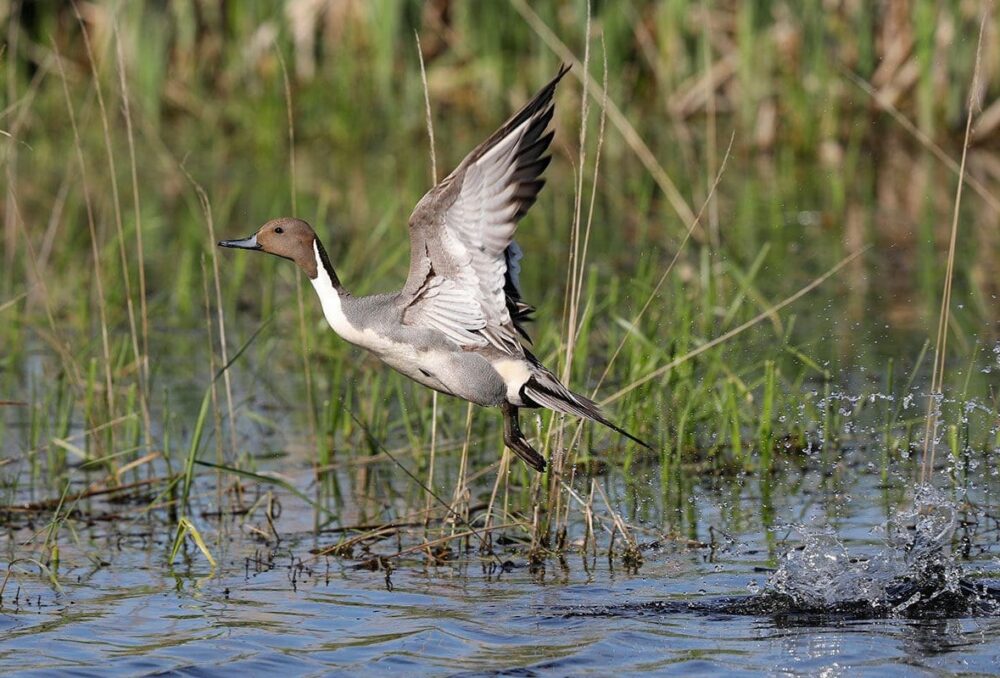 Connecting consumers to sustainable choices
Now after almost 30 years of championing and working with farmers in Western Canada to sustainably grow winter wheat, DUC and its partners are launching a new ecolabel program called Habitat-Friendly Winter Wheat.
The program works with stakeholders in the Canadian grains industry including Cereals Canada and the prairie winter wheat producer groups to promote the benefits of winter wheat to farmers and consumers through a new ecolabelling initiative.
With more consumers looking to make informed and sustainable choices, the new ecolabel helps them easily identify food and drink items made using western Canadian winter wheat.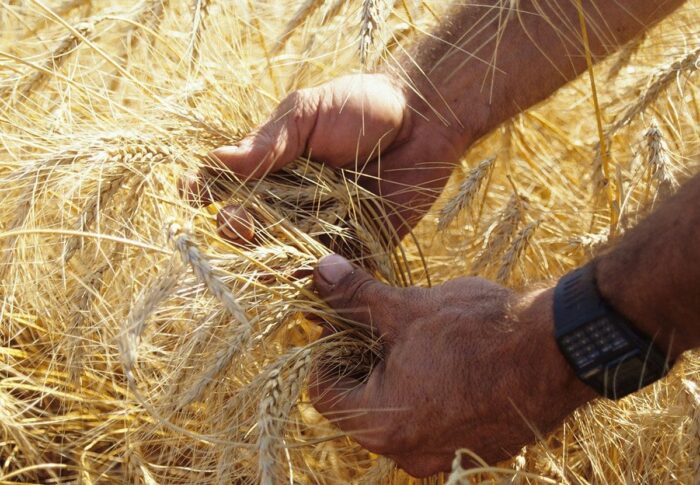 The program helps food brands stand out in a competitive marketplace by showing they support responsible farming practices and wildlife habitat. The first two program participants to come on board and be certified to use the ecolabel are Beam Suntory with their Northern Keep Vodka and Soulanges Mills and their speciality flours.
Farmers also grow winter wheat as part of their commitment to sustainability through supporting nesting habitats while also realizing valuable on-farm and economic benefits to their operations. Not only is winter wheat good for ducks, it's also good for a farmer's crop rotation and for the health of their soil.
Building on DUC's work in winter wheat
The Habitat-Friendly Winter Wheat Ecolabel is backed by DUC's extensive research on the Prairies.
DUC's research determines that ducks that nest in winter wheat are 24 times more successful than those who nest in spring-sown cereal crops. This is because field operations on farms are greatly reduced during peak nesting periods in the spring due to the fall-seeding nature of winter wheat. In the spring, when many farmers are out on their land planting their crops, winter wheat is already in the ground and growing, making it an attractive, green blanket for ducks and other birds to build a nest.
To discover more about the Habitat-Friendly Winter Wheat Ecolabel Program, visit habitatwheat.ca.