This year marks the 100th anniversary of the Remembrance Poppy in Canada. According to the Canadian Legion's website, Madame Anna Guérin, later christened "The Poppy Lady from France," had an idea: to adopt the distribution of the Poppy on Armistice Day to raise money for Veterans' needs and to remember those who had given their lives during the First World War. Guérin was inspired by the poem "In Flanders Fields," written by Canadian First World War soldier John McCrae.
In July of 1921 the Great War Veterans Association (which in 1925 would unify with other Veteran groups to form the Canadian Legion) adopted the Poppy as the flower of Remembrance.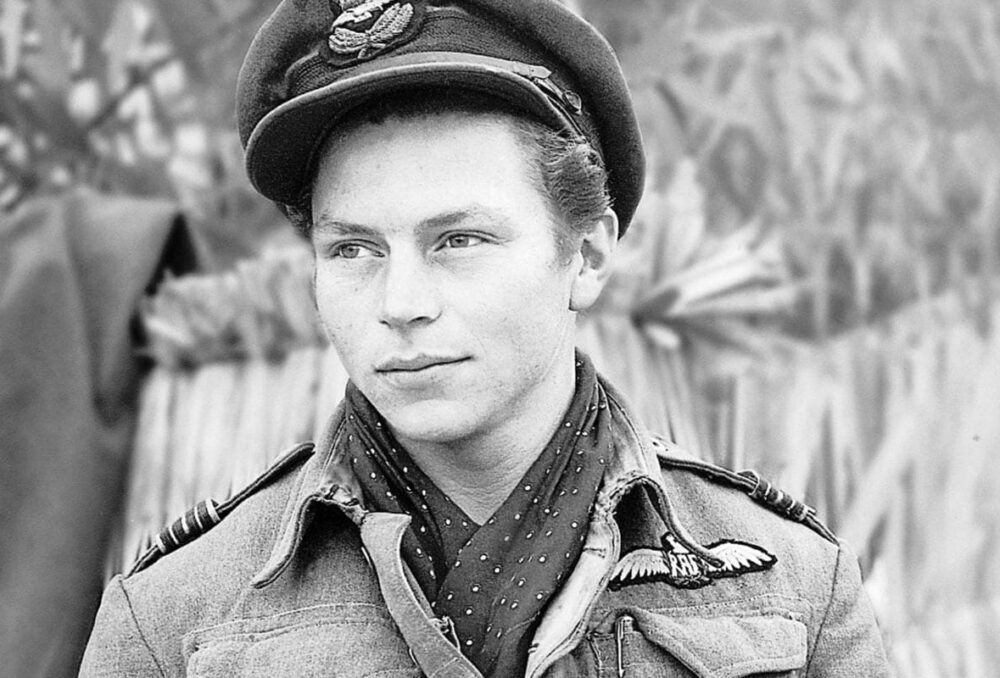 Pin your Poppy…and think of  Stocky
As we celebrate the Poppy's centennial, we are also taking time to celebrate another centenarian, conservationist and veteran: James "Stocky" Edwards..
2021 happens to coincide with Stocky's 100th birthday. The Second World War veteran. is a Canadian War Cross, Distinguished Flying Cross and Bar and Distinguished Flying Medal recipient, a member of the Order of Canada, an Aviation Hall of Fame inductee and is a Knight of France's Legion of Honour.
He's also one of DUC's longest-serving and ardent supporters.
From his early days hunting with his father in the fields near Battleford, Sask. to his legendary career of military service, Stocky's story is one of courage and commitment. The same can be said of his commitment to conservation.
Read how Stocky Edwards' love of country took flight and how at age 100, he continues to demonstrate his sky-high passion for conservation.
This Remembrance Day, we're encouraging our supporters to pin their Poppy and think of Stocky—and veterans like him who have given so much for country and conservation.