The picturesque and productive estuaries of coastal B.C. are threatened by a silent invasion— a cordgrass known as Spartina. Native to parts of Europe and the east coast of North America, this salt-marsh-dwelling plant was discovered in B.C. mud flats in the early 2000s and began quietly transforming local ecosystems, overpowering local plant species. 
Wildlife habitat lost as Spartina spreads
Metro Vancouver's wetlands are crucial stop-over sites for countless migrating waterfowl who depend on the sanctuary provided by these mud flats, and the survival of over 100 regional bird species hangs in the balance. Several species of salmon also rely on this region as a regular stopover point on their journey, finding refuge in the estuaries and eelgrass beds as they transition from freshwater to saltwater and back again. Spartina's spread threatens to disrupt food chains and damage precious habitat, potentially forcing birds and fish to seek refuge elsewhere, far from the coastline they have historically visited.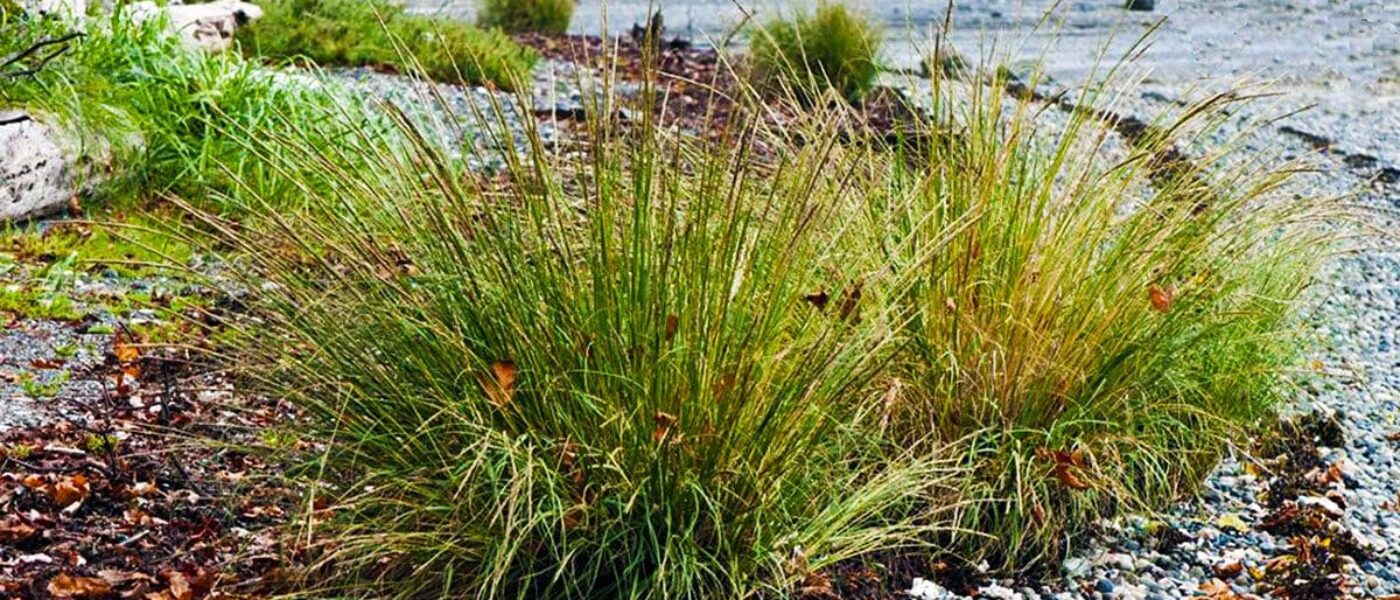 Invasive Spartina disrupts the ecological balance of salt marshes
Beyond the impact on waterfowl, fish and local native plants, Spartina's encroachment has other far-reaching consequences. Salt marshes are one of nature's hidden carbon dioxide absorbers, quietly capturing and storing greenhouse gases from the atmosphere. The delicate balance of these marshes relies on a symphony of native flora and fauna working in unison. When Spartina takes over, it crowds out essential species, disrupts native plant communities, and deprives fish and migratory birds of the resources they rely on. 
But it doesn't end there—Spartina can even contribute to flooding risks. As Spartina flourish, they alter the landscape, causing mud flats to rise. Over time, the protective dikes that shield coastal communities can become inadequate. The potential consequences of uncontrolled Spartina growth on flood mitigation are concerning, as the risk of flooding is increasing on these landscapes because of high waves, extreme weather, and sea level rise.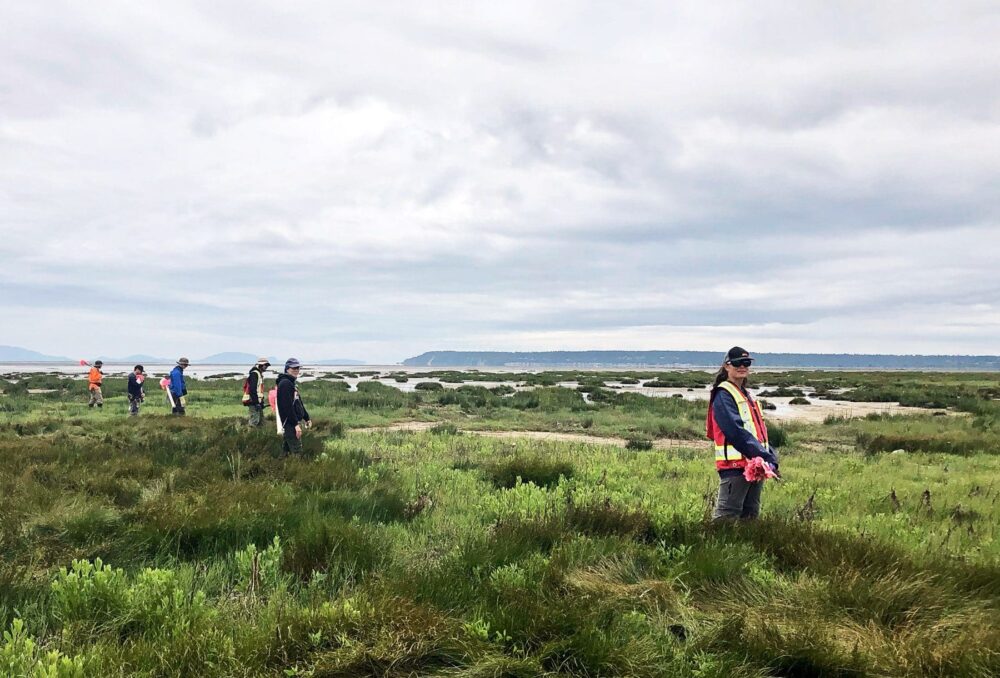 Using technology to fight back against spartina
In the face of this challenge, conservationists in B.C. worked toward a solution seeking innovative methods to track and combat the persistent spread of Spartina. With funding from the federal and B.C. governments and the Port of Vancouver, DUC joined forces with the B.C. Conservation Foundation to develop a custom app designed to map and classify the invasive plant. The app, developed using software from the Environmental Systems Research Institute (ESRI) and relying on geographic information system (GIS) technology, allows conservation staff to document and report the size and location of Spartina plants in real time. Armed with their smartphones and the power of technology, invasive plant surveyors can quickly identify Spartina colonies, allowing for rapid response to the threats the plants impose. 
The app has revolutionized the battle against Spartina. Real-time data has poured in, enabling conservationists to track populations, measure progress and mobilize resources more effectively. Once locations are known, volunteers and conservation staff physically eliminate the invasive grasses through a combination of manual removal, and more recently, the application of a low-concentration herbicide mixture dispersed through direct application methods using spray wands, which minimizes the effects of the mixture on neighbouring non-Spartina plants. This method is proven to be very effective in battling Spartina growth and spread. Once the invasive grasses are removed, restoration of the coastline through the addition of native plants is completed where necessary, though often these native plants retake the landscape all on their own.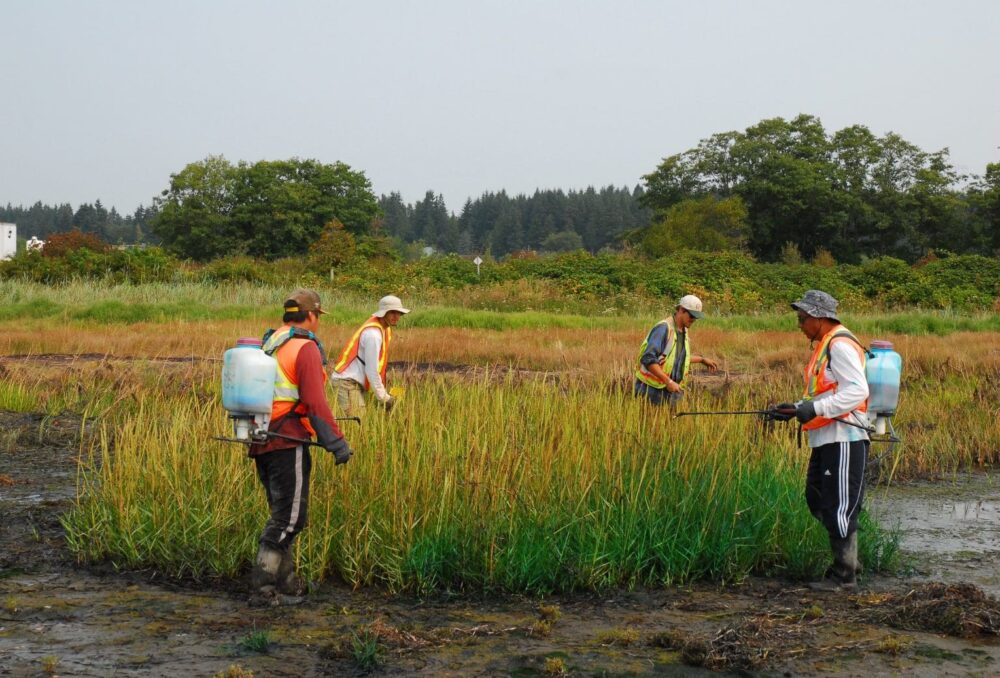 An international challenge
While progress has been made in controlling Spartina in B.C., it's clear that we have more ground to cover. Invasive species know no borders, and the plant has found its way onto the coasts of Washington, Oregon and California in the United States. Conservationists in Washington have already made significant headway, reducing Spartina counts to a mere fraction of what they once were.  
Consistency in funding and unwavering commitment will be vital in the success of these efforts. Every dip in financial support can see the population surge as capacity to physically track and remove the plant is impacted by available financial resources.  
The battle against Spartina continues, and the wetlands and salt marshes of British Columbia deserve our attention. By harnessing the power of technology, the dedication of conservationists and the support of funding partners we can turn the tide on this invasive grass. 
To learn more about Spartina, how to identify it, the process for tracking and removal, and much more, visit www.spartina.ca