This country of ours is a mosaic of landscapes with various values for wildlife.
While some properties provide high-calibre habitat, others have value in other ways—as habitat that can be restored, or as real estate that is valued by people.
Wayne Furry was a longstanding, active member of the Port Colborne chapter. When he died in 2015, he bequeathed a 43-acre (17-hectare) property to DUC in his will.
"Wayne was the most generous person in the world," recalls his lifelong friend, Bill Leslie. "He believed so much in what DUC did."
Wayne worked for the local mill for four decades. Over the years, he accrued a lively social circle including his dear friend, Linda Hill, and his friends at work, his DUC chapter, and his much-loved, competitive weekly card games.
"Wayne didn't lead an extravagant life," says Bill. "He drove an old truck and liked to socialize with a drink in his hand. He was not one to shine a light on himself."
He did shine a light on DUC. Wayne's gift was a valuable piece of land and a tax receipt was provided to his estate for the market value. The property was then sold—generating revenue for DUC's costly work in Ontario's wetlands.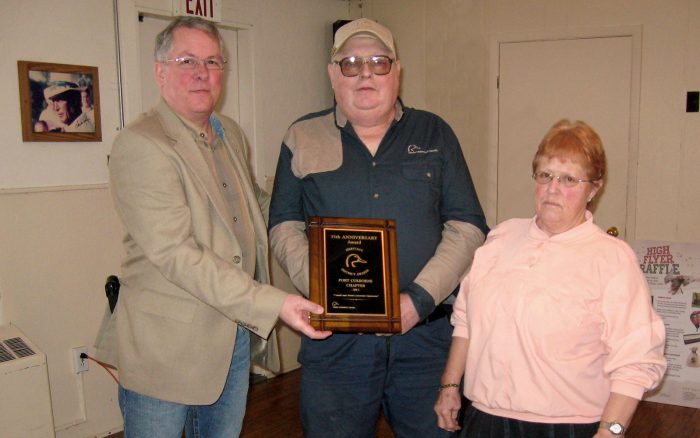 How land donations help DUC's mission
"Different types of land can support our conservation mission, depending on whether the land's value is best realized as real estate or as waterfowl habitat," says Erling Armson, DUC's manager of land securement in Ontario. "For some donors, the tax benefits are going to be attractive today rather than later as part of an estate gift. That was the case for George Merry's donation."
Donating land is an innovative way to support conservation, whether the land is worth money or more valuable as habitat.
Dr. George Merry and his family owned 50 acres (20 hectares) on Wolfe Island at the eastern end of Lake Ontario. The property was swampy, with a natural beach shoreline that fronted on Big Sandy Bay.
"Twenty years ago, swamps were regarded as of no value by people who didn't understand conservation," says George. "But we realized that the potential of the property was really in the preservation of the wetland."
George decided that DUC should take over the property. A long-time waterfowl hunter, he was a dedicated member and contributor to local chapters and he knew good habitat when he saw it.
"Big Sandy Bay is a phenomenon, a very valuable wetland of which there are very few in Ontario. During migration, it almost rivals Point Pelee."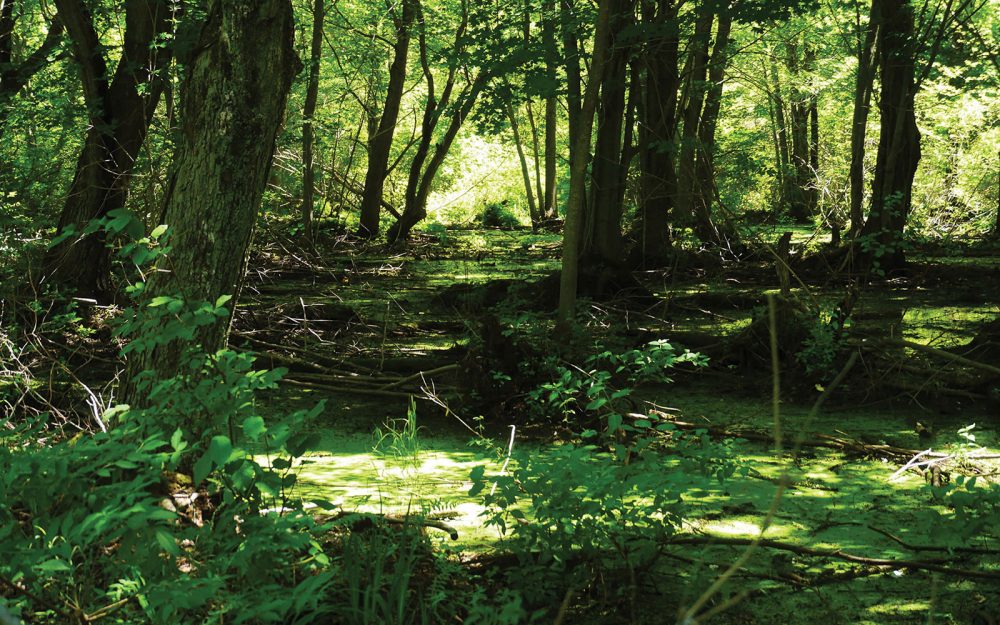 DUC's first gift of land in Ontario
In 1999, George's property became DUC's first gift of land in Ontario. The habitat is exceptional for waterfowl, part of a larger wetland that many thousands of birds use for rest, food and shelter.
Over the years, George continued to support DUC. He served on DUC's National Board of Directors and chaired the Ontario Volunteer Convention. His dedication to conservation was honoured in 2013 with a Queen Elizabeth II Diamond Jubilee Medal.
"My history with Ducks Unlimited goes back to 1979," he says. "I knew I'd get a tax receipt for the donation but that isn't what I was interested in. I had discussed it with my family and we were interested in the land being used for conservation."
George's "swamp" still plays a key role in securing the LaSalle Marsh coastal wetland complex.
"This place is enjoyed by hundreds of people now. They walk in from the gate on the edge of our former property to the sandy beach. It's just beautiful."
Charitable land donations
There are a number of options for land donation in Canada. Your best options, if you decide to gift land, depend on the location and type of land you have, and your own concerns and needs.
Learn more