story
/
Partnerships, Wetlands
Big Grass Marsh repairs completed
New agreement leads to action at Duck Factory No. 1.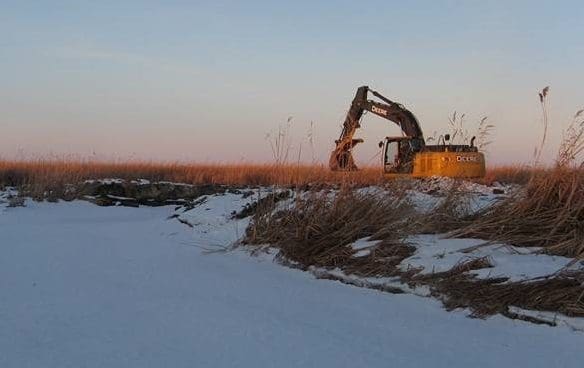 The quiet solitude of a prairie winter was recently interrupted as people and machinery moved in to permanently repair the damage inflicted on Big Grass Marsh this past fall.
In October 2015 DUC learned about an illegal drainage ditch at this iconic marsh, near Gladstone, Man. Dug out by a backhoe, the trench drained the marsh into the nearby Big Grass River. This incident caused serious damage at the site of DUC's first wetland conservation project, long considered the birthplace of wetland conservation in North America.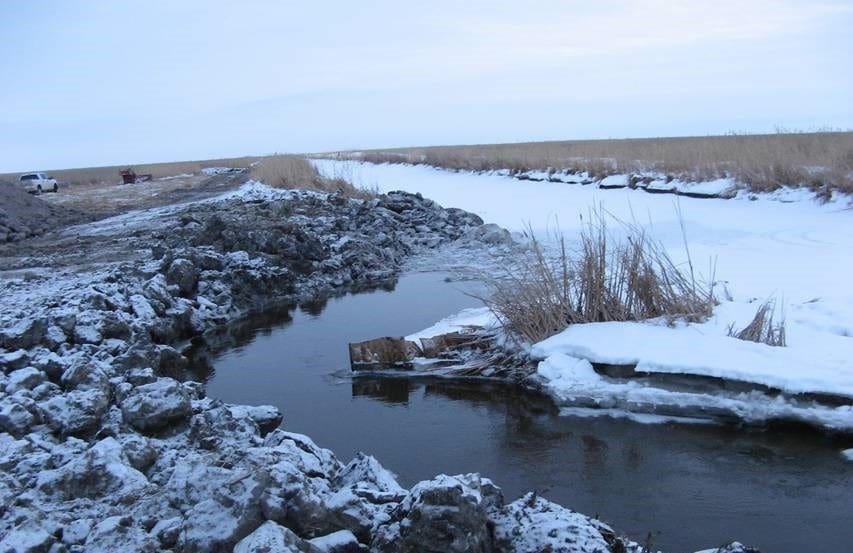 DUC restored the marsh in 1938. Since then, Big Grass Marsh has provided essential production and staging habitat for generations of waterfowl. It's delivered other benefits to the area, such as flood mitigation and water filtration.
These ongoing ecological benefits would have been lost had it not been for quick action on the part of the Province of Manitoba to temporarily repair the damage. Since then, DUC has worked with the Province to finalize long-term repairs so the area returns to its original and healthy functioning state.
On January 28, 2016, DUC, the Province and the Whitemud Watershed Conservation District (WWCD) signed a Memorandum of Agreement to fund these vital repairs.
The WWCD is responsible for the maintenance of man-made waterways and associated crossings in the area. Last week, their work crews accessed the site via a winter road to make the repairs, with DUC lending its wetland engineering expertise and support. The WWCD completed their repairs on February 7th.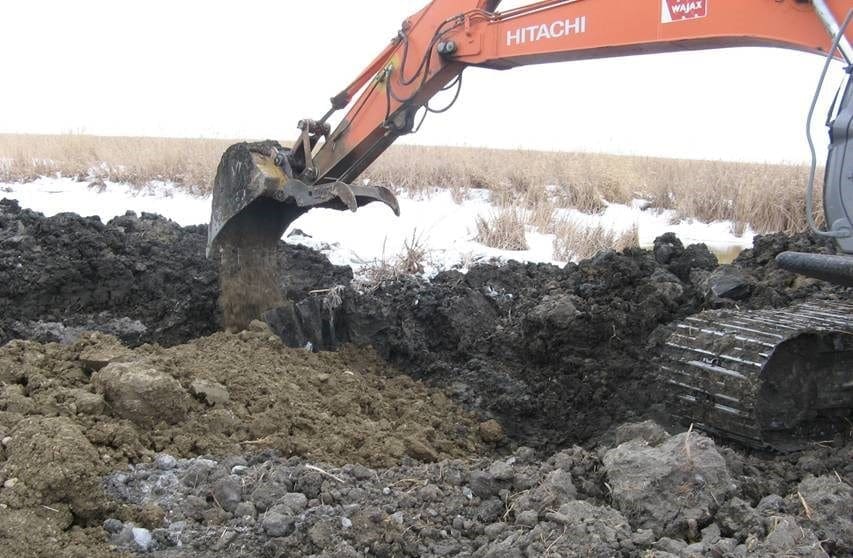 Now that the repair work is complete, DUC will continue to engage with the Province and local community on the conservation challenges and opportunities that exist within a working agricultural landscape.
Manitoba Conservation and Water Stewardship continues to investigate the incident at Big Grass Marsh.
Prairie wetlands like Big Grass Marsh are some of the best waterfowl breeding grounds in the world and also help mitigate floods and drought. But pressure to drain them is relentless. Check out the many ways you can help our mission to conserve these mighty ecosystems.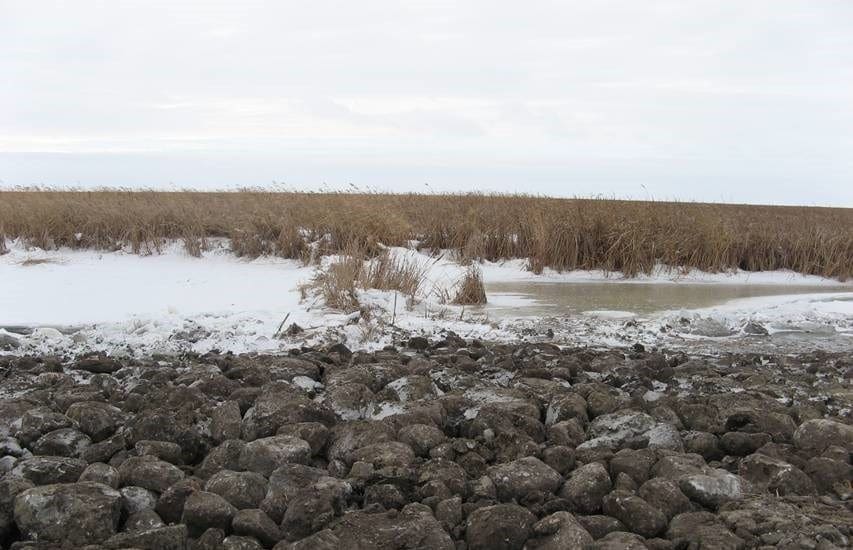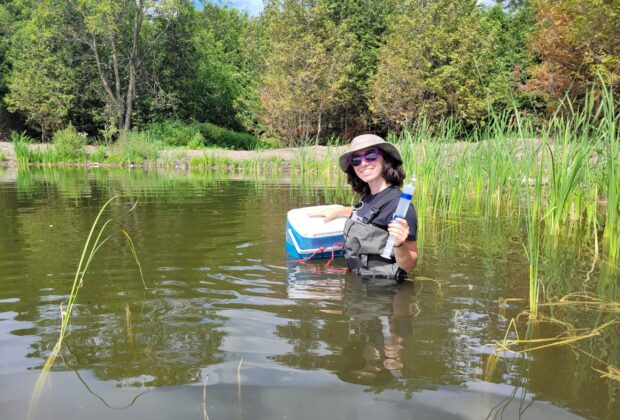 Partnerships, Science, Wetlands
trueSara Abate had the opportunity to conduct her field work and learn under the guidance of DUC's research scientists.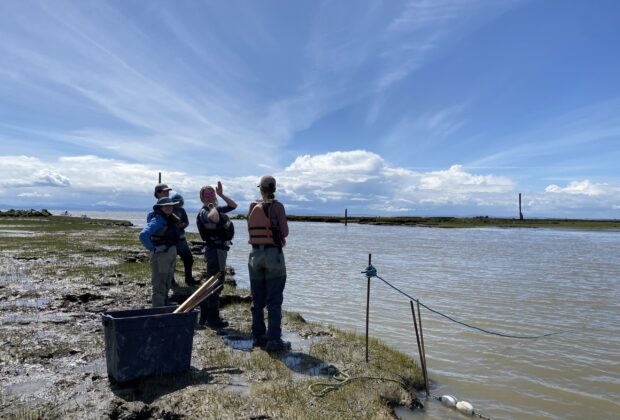 85 Years of Conservation, Biodiversity, Pacific Coast, Partnerships
trueDUC and Raincoast Conservation Foundation are restoring natural infrastructure in the Fraser River Estuary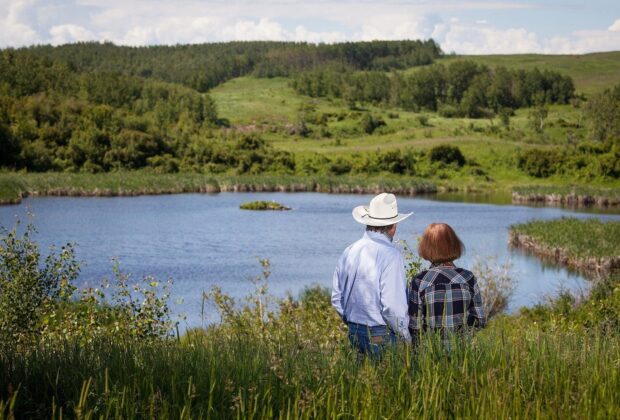 85 Years of Conservation, Partnerships, Prairie Pothole Region
trueATB's decade-long financial commitment leaves a legacy of conservation.